This is the time of year for a product guide, and this year I thought I'd list my favorite unusual products as gift ideas. I'm a big fan of products most people don't have that solve a specific work problem, as well as those that could make your (or my) life easier, more comfortable or more fun.
I like to give gifts that people actually would use. In some cases, due to the cost, these may be things you'd buy only for yourself, a spouse, or a relative you really want to impress.
So here is my guide to 2018's personal products that have a bit of wow associated with them.
2-in-1 Laptops
One of the promises of a 2-in-1 laptop is that it can be used as a laptop and a tablet. Virtually every 2-in-1 laptop I've ever gotten to review is more laptop than tablet. The Surface laptop was built to copy the iPad Pro, but the iPad Pro generally is used as a laptop, not a tablet.
Covered in leather, the HP Spectre Folio is the first large screen 2-in-1 that really makes sense as a tablet for those who like to write or draw. The leather and padding make it feel natural when held in your hand, and the combination of near 8-hour battery life, light weight, and 4G wireless instantly made this one of my favorite laptops to carry.
---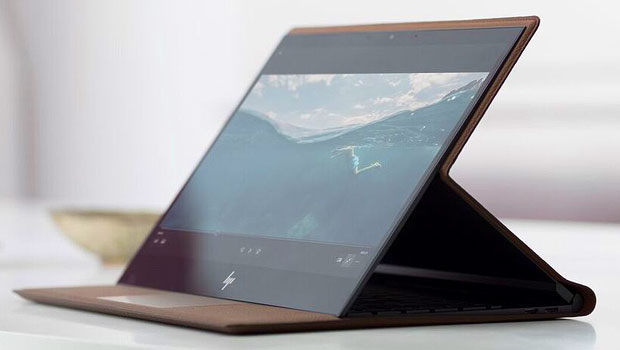 HP Spectre Folio
---
Normally I put my laptop into my backpack and lug that thing around because I hate carrying a naked laptop that is all sharp edges, and I worry about dropping it.
With the Folio, I toss the small USB-C power supply (which has a nice retro fabric covered cord) into my pocket and then head over to the meeting (I actually don't have to use the power supply but I'm of the belief that it is better to be fully charged and not need it than it is to discover when you get to the meeting that you forgot to charge the thing overnight.)
For someone who likes to draw, take written notes, or annotate with a pen, this is ideal. It really is the first laptop I'd even consider using at length as a tablet. It's not a cheap date at around US$1,299 (Amazon) but it's really, really worth it.
Lenovo's Yoga Book C930 is arguably one of the most innovative 2-in-1 laptops I've ever used. Instead of a keyboard it has dual screens, which is pretty amazing if you want to use both displays.
---

Yoga Book C930
---
This is a 10-inch product, putting it in the size class of the large Amazon Fire tablet or original iPad.
Ten inches is generally too small a screen for most to use, but with two screens and a small Bluetooth keyboard you suddenly have more screen real estate than on a 15-inch laptop, but carry weight and portability in line with an iPad.
Dual-screen products aren't new, but they mostly sucked in the past. However, over time, screens have become more power efficient, haptics (for the screen-based keyboard) have improved, and we've all gotten used to iPhone-like smartphones that have screen keyboards with keys that don't move.
The Yoga Book also has the amazing Lenovo watch hinge, which is a piece of art in and of itself.
I use this as much like a portable desktop computer as I do a laptop, and I think this thing would be ideal for someone going to school who needs the flexibility of two screens but wants the carry weight of a tablet, to avoid having to carry a ton of weight. Just a tad over $1,000 (Lenovo site), but of the most innovative designs I've ever used.
Noise-Canceling Headphones
Dan Lyons' new book Lab Rats points to a huge problem with the new open plan office configuration, which has led to massive productivity problems, increases in stress and depression, and a desire either to retire or die early (I'm not kidding — read the book).
One of the ways to mitigate these problems is to eliminate the noise, but most noise-canceling headphones are designed to eliminate plane noise and aren't tuned or configured to work ideally in an office environment.
Microsoft's Surface Headphones are the first headphones designed specifically for office use. While there are better choices for plane travel, I've never tried a set of headphones that worked as magically as these do in the office.
---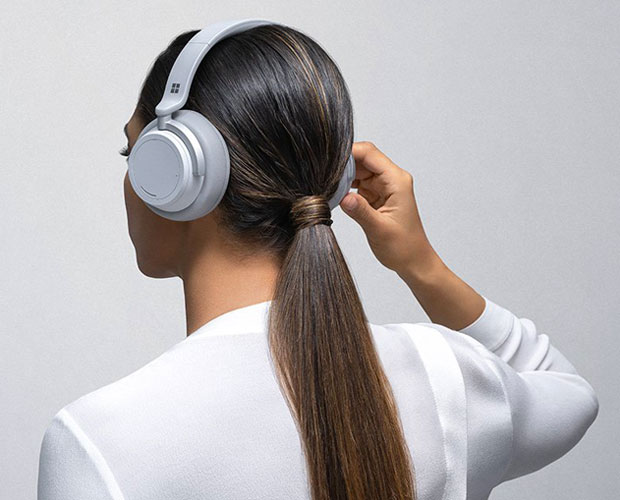 Surface Headphones
---
When I first tried them in a noisy office environment, I kid you not, it was almost a religious experience. These could be career-saving for people who work in one of those open plan mistakes. (According to Dan, one of the top teams at Apple so hated the open configuration in Apple's new headquarters, they said they'd resign on the spot if they had to work in it.)
These headphones have features like selective noise cancellation, which allows you either to massively reduce the noise around you or to amplify it (for instance, if you needed to listen to a specific alert or question). I loved these things so much I bought a set for each of my siblings. They are around $350 each on Amazon.
Keyboard Smartphone
Consider the BlackBerry Key2. Yes, I know what you are thinking, I've lost my mind (my wife, an avid iPhone user likely would agree).
---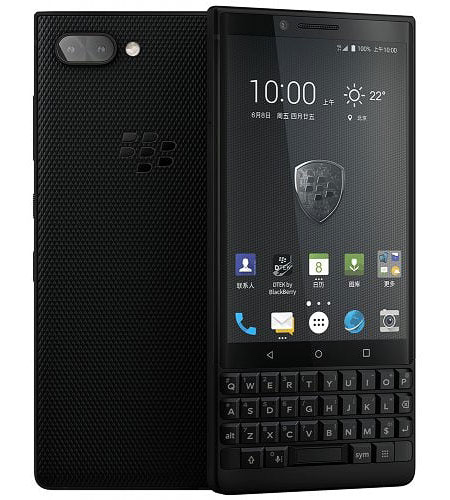 BlackBerry Key2
---
Here's the deal: Screen phones without keyboards require a ton of attention. There are no videos of people using a BlackBerry and walking into traffic, and in the years before the iPhone we didn't have the massive number of phone-distracted accidents we now have. That is because you can learn to blind type with a keyboard phone. Back in the day, the Japanese execs I once worked with used to be able to take extensive notes under a conference table without looking.
This phone is also one of the most secure, and identity theft costs around $300K and takes up to nine months to fix if it happens to you.
This phone could save the life of someone who just can't avoid picking up a phone while driving.
The BlackBerry Key2 runs Android, so all your apps work, but the operating system is wrapped with BlackBerry security, making it the safest Android phone currently in market.
I'd make sure my kid used this phone, if I had a kid. It is around $614 (Amazon) unlocked.
Sport Smartwatch
Good luck getting a Fossil Sport Smartwatch, because they were sold out at every place I checked.
---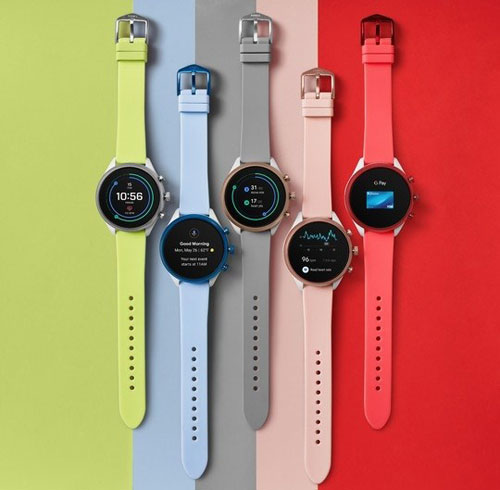 The Sport Smartwatch
---
What makes this smartwatch different is that it has an always-on face, which means it actually works really well as a watch — it actually looks like a watch.
It has the full feature set of a smartwatch, and you can use GPS without killing the watch in minutes (though GPS still uses a ton of power, so you generally are better using your phone if you have a choice).
At around $250 (when it is in stock at Fossil) it won't break your wallet. Oh, and it takes off-the-shelf 20mm bands. I accidentally left it home — I'm currently traveling — and I'm having serious separation anxiety issues as a result.
This is the first watch that uses Qualcomm's latest technology for this class of device, and it really showcases a massive amount of functional advancement over prior generations.
Curved Monitor
Granted, even at Dell's reduced price of $1,350 (market price $1,700), theDell UltraSharp 49 Curved Monitor is far from a cheap date, but this is basically 2 27-inch QHD monitors in one display.
---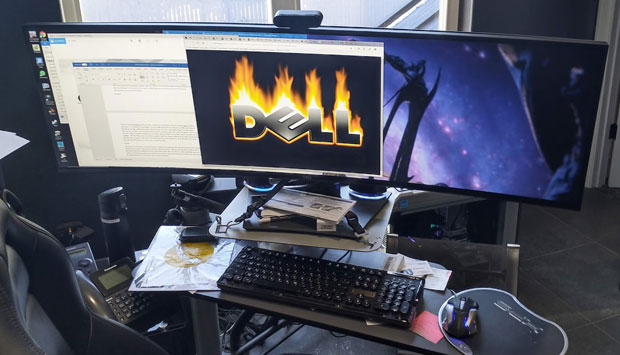 Dell UltraSharp 49 Curved Monitor
---
It is incredibly impressive to look at in an office, and I almost literally go through withdrawals when I leave it to go on a trip.
This thing is huge for productivity, because you can have a ton of stuff on the screen to reference when you write. I think it would be brilliant for a driving or flying simulator if you didn't want to use VR goggles, though I haven't tried doing that yet.
The thing about a monitor as a gift is that the recipient looks at it for a good chunk of the day and has to think about you at least some of the time when they do it. Talk about an in-your-face-gift — this likely is about as in your face as you'll ever get.
Pocket Printer
For those of us who grew up with Polaroid, it likely is fascinating that kids apparently like the HP Sprocket printer, which they can carry around to print out pictures for their friends.
I like the Sprocket Plus myself ($149.95 at Best Buy).
---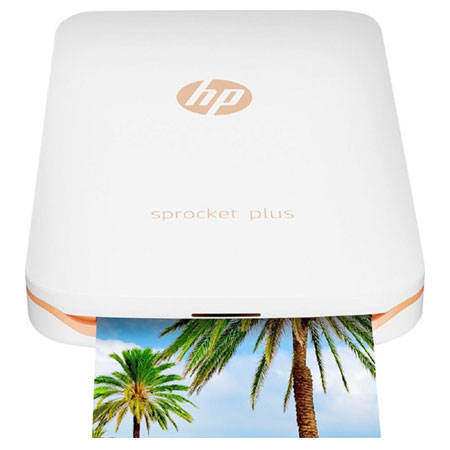 HP Sprocket Plus Printer
---
Easily pocketable, it's great for adults (I'm thinking grandparents) and kids who want to share physical pictures taken from their phone. (It works directly from the phone, and it is battery driven.)
Tech Clothing
I recently came back from a trip using the new Baubax jacket, and it is amazing. Built into the hood is an inflatable pillow.
It has a panic whistle on a lanyard in the pocket. It has routing so you can put a set of wired headphones into the jacket so they are both secure and always ready. It has pockets for everything you can think of (I imagine if you were to fill them all up TSA would be concerned).
---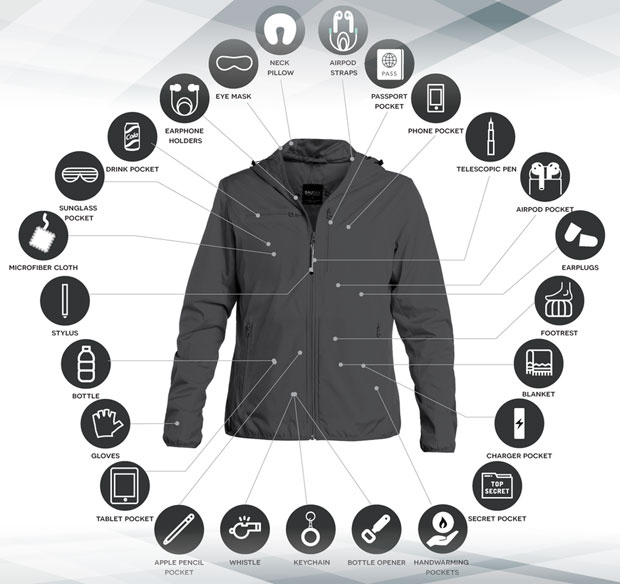 Baubax 2.0
---
It has fingerless gloves built into the sleeves if you get caught out in the cold, and attached to the front zipper is a special pen to use on your cellphone when you're wearing gloves. It has a collapsible water bottle, a second larger inflatable pillow, a thermal blanket, and likely a ton of other stuff I have yet to discover.
It is basically a little apartment pretending it is a jacket. I'm convinced that if Batman wore a jacket, this would be the one he would wear (it has 25 separate features). The Baubax is available through Kickstarter for around $159.
Go-To Tablet
At $149 for a pretty decent tablet, Amazon's Fire HD 10 is just an incredible deal. This is my go-to tablet, and during Cyber Monday you could buy three of these things for $300.Even though I don't need another I was really tempted to buy three more of them just because the deal was so good.
---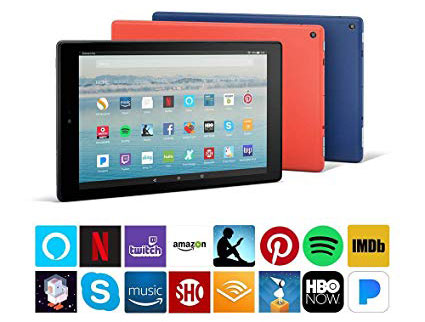 Fire HD 10 Tablet
---
I generally think tablets are best for entertainment, and this has enough battery life to make it through more than 8 hours of flying. It supports Amazon Prime movies, the Amazon Kindle reader and Netflix.
Not all Android apps will run on it, but honestly, I've only run into trouble a few times. The games aren't bad, but I mostly watch movies or TV, browse the Web or shop on this thing.
It's a really great value for the money, particularly if you are talking three for $300. In context, a similar sized iPad starts at $329, and while it is a bit better, it is far from 3x better. Also, I don't think the Amazon integration, particularly with the reader, is as good.
VR Headset
The thing with VR headsets is image quality. The best one on the market is the HTC Pro, but it is wicked expensive, and I just don't think the content yet justifies the price.
The lowest-priced headset that has adequate quality is the Samsung HMD Odyssey+ at $499 (Amazon). I have yet to find anything cheaper that didn't give me motion sickness.
---
HMD Odyssey+ – Windows Mixed Reality Headset
---
This is one of those wow products that people will want to try but it does require a decent PC to connect to in order to insure adequate performance.
It is one of the better-looking headsets as well, with clean lines and a relatively sturdy build, making it less likely that it will be damaged permanently by your kids.
Death-Defying Drone
In drones there really is only one I recommend at the moment, and that is the DJI Mavik Pro 4K Quadcopter for a balance between performance, price, portability, and ease of use. Amazon has it in a bundle for around $999.
---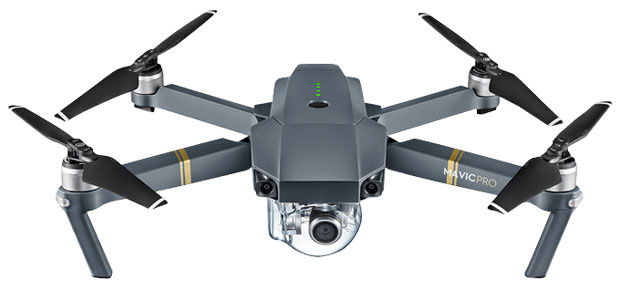 Mavic Pro
---
I've used DJI drones for some time and they just tend to be easier to fly. They take great pictures and are relatively sturdy, though I have yet to have one suicide on me.
With a drone, like a camera, it does you no good if you want to take an aerial picture and you don't have it with you, so the larger drones, unless you are a professional, likely will never be where you are.
I find that cheap drones for the most part are not worth the money, and I have a six-rotor drone that is so big I've only taken it out once. It immediately tried to commit suicide into a tree, because my one acre lot apparently wasn't large enough for it to feel comfortable taking off and landing on. (However, it did scare the crap out of my dogs.)
The Mavic pro is portable. It will handle wind, so it's not too small. It has decent sensors, and it showcases why DJI leads this market.
Wrapping Up
What is pretty scary is that I actually have all this stuff myself, which is why my wife doesn't let anyone look into my office at the moment. It kind of looks like a small Best Buy was hit by a tornado.
I didn't mention TVs, because the new QLED TV from Samsung that disappears against the wall would be my choice, but I can't seem to find one to see if it actually works well enough to recommend — so a TV recommendation will have to wait till next year.
Good hunting this holiday season, and here's hoping we all survive into the next year!