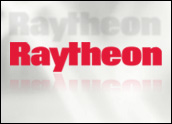 Raytheon has developed software capable of quickly mining social networks for information that can reveal where particular individuals have been and where they may be going, The Guardian reported.
The Rapid Information Overly Technology reportedly can track check-in posts and geotagged photos in social media. Further, it can chart social connections and highlight those an individual communicates with most often.
This no doubt will raise hackles about an ominous-sounding breach of privacy on the horizon, but it's not clear that RIOT should cause greater concern.
"This technology isn't new," said Ashkan Soltani, a privacy researcher and consultant. "Ultimately this technology drastically alters citizens' ability to maintain practical obscurity in the contexts that society has typically agreed are valuable — that is, personal, social and recreational. It ultimately undermines any privacy manners we've enjoyed in the past."
Data Mining
What may make this technology unique isn't that it is data mining, as that isn't itself new — but the sources perhaps are.
The software draws upon data from Foursquare, Facebook and Twitter, "because that is what they had access to, but this could be used in the future with other data," said Daniel Castro, senior analyst at the Information Technology & Innovation Foundation.
This could be the telematic technology in a vehicle, a mobile phone or other device, he told TechNewsWorld.
"There have been other Big Data mining and spying projects in the past — but to my knowledge, they've only seen limited use and deployment," said Greg Sterling of Sterling Market Research. "Metacarta, for example, was a company whose technology was used by the DoD — acquired by Nokia — for data mining and analysis."
The question remains whether a line could be crossed, given that this technology has the potential to track social media.
"The question remains where the line will be drawn with privacy," added Castro, noting that with many tech advancements, the action may be the same, but the results could be different.
"Is there a privacy concern when you are just being more efficient?" he wondered.
What's at Stake
On the one hand, RIOT could save tax dollars, as well as make it easier for police to chase down bad guys and help government officials stop terrorist attacks. On the other hand, the price could be the loss of individual privacy.
"The problem when you make something more efficient is you also make it possible for law enforcement to track everyone wholesale," said Ginger McCall, director of the open government program at EPIC. "It creates dragnet surveillance regardless of guilt — regardless of the lack of evidence or suspicion."
It could also be problematic — not for criminals but average users — because of how the social networking companies operate, McCall told TechNewsWorld. "They don't make it obvious to users."
Countering the Tracking
It's also possible that the potential benefits to law enforcement are overrated.
Criminals already knows about the software's existence and can easily avoid being tracked via social networks — or even leave a false trail. In other words, if terrorists or criminal masterminds know that this technology exists, they can just establish a misleading routine to throw off pursuers when they make their actual strike.
Meanwhile, members of the population as a whole could be ignorant of the technology and fail to take necessary steps to protect themselves.
"Because these social data now exist, it's tempting for governments to mine it for law enforcement purposes or other sorts of monitoring — think Chinese monitoring political activists," said Sterling.
"I don't believe that terrorists will be regularly checking-in to leave a trail, once they understand how those data are used," he pointed out.
"Most likely this will simply enable governments and law enforcement to monitor the actions and movements of ordinary people, and in that sense it's a threat to our privacy and perhaps even our liberty," Sterling told TechNewsWorld.
The Black Swan Factor
Another consideration is whether this technology actually could provide the intelligence required to predict a crime or terrorist activity.
The holy grail for folks in the security community is a fact package that can be reliably pieced together to telegraph actionable information in time to do something about it, said Jim Purtilo, associate professor of computer science at the University of Maryland.
"We've always been pretty effective at reconstruction after some event, of course, and all the more so with policy changes post 9/11," he observed.
That said, it is still unlikely that this technology will replace traditional intelligence gathering techniques. This blanket and wholesale capture of endless details about an individual's life works on the premise that a single "black swan" moment — an event that is a surprise to the observer — would be apparent.
"Let's be frank: Social media analysis wasn't up to telling us our high-profile CIA director was having an affair with potential national security consequences," said Purtilo. "How realistic is it that these techniques will find a black swan which didn't come to light by more traditional intelligence-gathering techniques?"