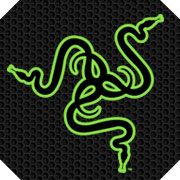 Razer this week unveiled the Blade and Blade Pro, two thin and light notebook computers designed to handle the rigors of video gaming.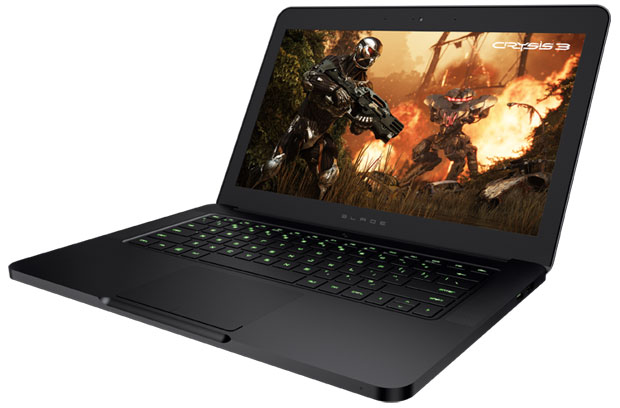 14-inch Razer Blade
The 14-inch Blade is actually a slimmed down version of the refreshed 17.3-inch Blade Pro, and it's perhaps the more interesting of the two, due to its diminutive size. The little brother sports the same black anodized aluminum casing of its bulkier sibling, but it is noticeably more streamlined. It's a mere 0.66-inches thick and packs more power-per-cubic-inch than any laptop available today, according to its maker.
"There isn't a product on the market out there that can match the new Razer Blade and Blade Pro's form factor and provide the performance required of hardcore PC game titles," said Razer spokesperson Kevin Scarpati. "Mobile console solutions out there cannot come close to playing top PC games out-of-the-box. They simply cannot and do not."
Intel and More Inside
Under the hood the Razer Blade features a 4th generation Intel Core processor, an Nvidia GeForce GTX 765M CPU, and solid-state storage technology. The storage technology has the potential to boot up to four times faster than a traditional 5400-RPM notebook hard drive, according to Razer.
Video is key with this sleek machine. It features a 14-inch LED-backlit HD+ display with a 720p resolution of 1600×900, which should be ideal for a screen this size. At its heart, the Blade is a gaming-on-the-go machine, and it does pack a lot of power.
"Typical gaming luggables are more than twice the thickness and weight of the new 14-inch Razer Blade," Scarpati added. "We've stuffed the power of those machines into a form factor thinner than a standing dime."
Gaming on the Go
Razer's Blade will appeal to serious gamers who have either had to carry a massive laptop or settle for gaming on tablets, smartphones or other portable devices. For those who want the PC experience on the road, the Blade is cutting-edge.
"I must say I relate to the product. My current laptop — Asus U31 — was purchased with those exact same goals in mind," said video game industry consultant Mark Lewis Baldwin of Baldwin Consulting. "Thin and light, powerful and good game capabilities. A year ago, when I bought my Asus, there were few if any products out there that met those specs and kept prices reasonable. [Razer is] hitting a market with potential."
Razer could succeed where other companies have failed.
"HP came out with a supposed gaming laptop, but it couldn't actually handle the games that people really wanted to play," said independent video game industry analyst Billy Pidgeon.
"Alienware was always good for laptops that could be used at a LAN party or something, but those weren't machines you'd want to always carry around," he observed.
"Gaming laptops are typically so heavy — so it is really a good move for Razer to make a lightweight one that has real power as well," Pidgeon told TechNewsWorld.
Razor-Thin Market
This thin and light approach could find an audience, but whether it's a sizeable audience remains to be seen.
"There is a market for it," Pidgeon maintained. "It is a niche market. None of these things are going to be million sellers, but they'll do OK."
If Razer is successful, it might not be long before the larger and more established computer makers eye an untapped market.
"The fact you can now make one of these suggests others will try to emulate this design," said Rob Enderle, principal analyst at the Enderle Group. "Whether you are talking sports cars or performance laptops, people would rather have sleek and light over square and heavy."
Power Play
Ultimately it will come down to whether the Razer Blade presents a good value and can actually deliver. It appears it can play the latest and greatest games — albeit with some settings reduced. Still, it's unclear whether gamers will shell out the money for such a system.
"A performance notebook tends to use a lot of power, [but] they typically have settings where you can cut back on the power and conserve battery life for regular notebook use," said Enderle. "Like a car, if you are driving with your foot down all the time, the gas mileage will suck — but if you drive conservatively, you can often get reasonably good mileage. This isn't a product designed to set battery life records."
The Blade's US$1,799 price tag will no doubt be an important factor in its adoption.
"At that price, it will limit the market," said Baldwin. "Now if they can bring the price down to be about the same as a business notebook with similar specs, and thus give the business traveler who is also a gamer a better alternative when they want a new notebook, they will definitely have a winner."