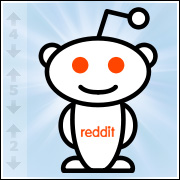 A forum on Reddit, /r/ Technology, on Monday announced it was considering blocking links to websites that require visitors to turn off their ad blockers before viewing content on the site.
"It has come to our attention that many websites such as Forbes and Wired are now requiring users to disable ad blockers to view content. Because Forbes requires users to do this and has then served malware to them, we see this as a security risk to you, our community," said creq, the moderator of the site.
The forum also considered banning sites that have implemented paywalls, such as The Wall Street Journal, the moderator added.
As of Wednesday morning, 90 percent of the forum's users had upvoted the proposal.
Blocking Attractive Demographic
If the Reddit tech forum starts blocking domains of publications that require users to turn off their ad blockers, it would deprive some publishers of the kind of eyeballs they crave, according to John Carroll, mass communications professor atBoston University.
"The technology subreddit is one that's heavily male and tech savvy. That's exactly the audience these publications want to reach," he told TechNewsWorld.
"For Reddit, this move is keeping their users happy. For the publishers, it's an obstacle that they're going to find increasingly blocking their content, and they're going to have to figure out some way to overcome the resistance to advertising," Carroll said.
"The struggle for publications is to come up with content that's appealing enough that people won't automatically avoid the ads but consider them the price of admission," he added.
Billions in Losses
Over the next four years, ad blockers could cost online publishers US$27 billion, according to a report released Wednesday by Juniper Research.
While ad blocking is limited to browsing activities at present, publishers are likely to face the additional threat of in-app ad blockers in the future, the report noted.
Apple's support of ad blocking in iOS 9 has intensified the threat to publishers, Juniper reported, and more disturbing developments are in the wings, as network operators start blocking ads.
"Adoption is being driven by consumer concerns over mobile data usage and privacy," said Sam Barker, the report's author. "They are also incentivized to adopt the technology in order to reduce page load times."
The fastest-growing segment of ad-blocker adopters are millennials, the report noted. "Publishers need to develop new strategies that encourage this demographic to allow their ads to be seen."
Market Solving Problem
The proposed move by the Reddit forum is a good one because it's a sign that the market is attempting to address the problem of intrusive advertising, maintained Rob Shavell, CEO ofAbine.
He has participated in past group efforts to address online advertising problems. "It was a miserable failure," he told TechNewsWorld.
"Nobody — the advertisers, the publishers, the technology people and the privacy gurus — could agree on how this issue should be resolved," Shavell said. "That's why it has to get resolved in the market, and that's exactly what's happening."
Big traffic sites like Reddit are taking action, he explained. Some publishers are forcing visitors to turn off ad blockers. Some ad blockers are allowing certain kinds of ads to be displayed.
"We're getting a great set of options that consumers have never had before," Shavell said. "Lots of different ideas are being tried in the marketplace, and that's exciting."
Better Ads Needed
Part of the reason ad blockers are becoming popular is because of bad advertising.
"Publishers need tools to intimately understand their audiences to better serve relevant ads that the users are not going to reject," said Allison Munro, head of marketing for Viafoura.
Publishers should look at social media to improve their advertising strategy. "No one complains about ads on Facebook because they are relevant and do not interrupt the user experience," she told TechNewsWorld.
"Ad blockers are theft," said John B. Strong, CEO ofAdaptive Medias. "They disguise themselves as a service to the public when they're actually just taking revenue from websites that offer their content to the public for free.
However, "websites have to do a better job of getting rid of or limiting some of the most intrusive advertising — takeover pop-ups and things like that," he told TechNewsWorld.
"Some of this pain is self-inflicted, but that can be corrected," Strong said. "Websites need to correct it right away and start showing more relevant advertising."
Tipping Point
"Abusive advertising practices are reaching a tipping point. Sites have to stop doing it. There are ways of doing ads that are not abusive," noted Dan Kennedy, an associate journalism professor atNortheastern University.
"Publishers need to get together and agree on some best practices that could result in a whitelist of sites that are engaging in online advertising in the right way and shouldn't be blocked," he told TechNewsWorld.
Some efforts to set advertising standards are being made outside the publishing industry. Adblock Plus and Google, with its Accelerated Mobile Page program, have launched acceptable ad initiatives.
In its report on ad blockers, Juniper maintained that "such initiatives are a positive thing and vital to both publishers in maintaining revenues and users receiving the content they demand."