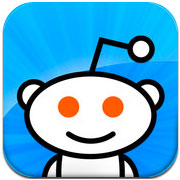 Reddit this week announced that it has extended the reach of its blocking tool, which was introduced in 2011 to let users fight harassment.
The tool previously focused on blocking private messages; now it can block comments to users' posts.
Clicking the Block User button while viewing a reply will hide the blocked user's profile, comments, posts and messages without that user's knowledge.
The user doing the blocking won't be alerted to further messages from the user being blocked. Users can view or remove blocks on their preferences page.
Sometimes Reddit's openness "can lead to … spam, trolling and worse, harassment," Reddit's KeyserSosa wrote in a blog post.
If blocking isn't enough, users can report harassment to Reddit's community team.
The Problem of Cyberharassment
Reddit isn't alone in being plagued by trolls and harassers.
"You have cyberbullies on all social media forums," remarked Laura DiDio, a research director at Strategy Analytics.
However, the trolls and cyberbullies appear more likely to take action on Reddit than on other social media sites.
Last year, Redditors launched a successfulChange.org petition to force interim CEO Ellen Pao to step down after she cracked down on five subreddits. Two were fat-shaming, one was racist, one homophobic and one targeted gamers.
The petition drew more than 200,000 supporters, and she also received death threats.
Social media sites "can always be abused, and you can always report people and they can always be banned and then they can come back in another guise," DiDio told TechNewsWorld. "These abusers and trolls can morph faster than the Zika virus."
Free Speech Isn't the Issue
Previous attempts to rein in trolling and harassment have been depicted as restricting free speech, but that doesn't apply to extending users' ability to block harassers, contended Mike Jude, program manager at Stratecast/Frost & Sullivan.
Instead of having Reddit administrators enforce policy, users are given the power to protect themselves, creating a personal safe space, he told TechNewsWorld.
"Everyone can speak, but people don't have to listen," Jude said. "This lets people opt out and stop listening. That is free speech."
Concerns Among Some Redditors
Admins will see everything, and moderators will still see content from blocked users when it's on a subreddit they moderate.
"Since there's already a way to ban users from subreddits if the whole mod team agrees, we didn't want to create a situation where all of the mods independently block the user, creating a trolly unmoderated troublemaker running around causing unseen havoc," KeyserSosa wrote.
Blocking itself could be turned into a weapon of harassment if users and their friends ganged up to block a particular person, Redditor curien pointed out.
"Why wouldn't normal voting behavior be able to handle this effectively?" asked another Redditor, CuilRunnings.
If others in a subreddit also are blocking a user, "we could end up in a state where there are entire troll threads that dominate but most logged-in users won't see," KeyserSosa replied.
"That sounds crazy," responded justsoyouunderstand. "An entire threat system run by the trolls; the outcasts blocked by and completely invisible to everyone else."
"I'm not sure if it's crazy or awesome," KeyserSosa responded.
It's All a Process
This won't be the last version of the blocking feature, KeyserSosa wrote.
That makes sense, Stratecast/Frost & Sullivan's Jude said.
"The point of any social media site is to attract a substantial number of subscribers so that, ultimately, it can offer services for profit or attract advertisers that want to post ads," he said. "Reddit is simply trying to evolve in a way that allows them to be successful in the future."