The Computer History Museum has come a long way since its start in a closet at the Digital Equipment Corporation in 1975, as is evidenced by the institution's US$19 million renovated facility opening its doors to the public Thursday.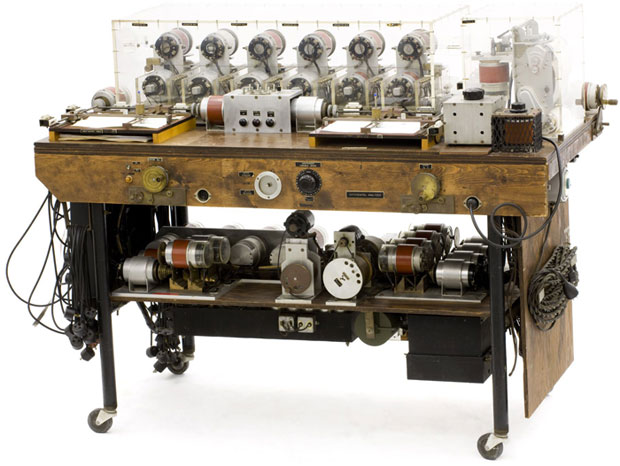 An analog computer from 1950. Arnold Nordsieck assembled the machine using $700 worth of surplus World War II supplies.
The renovated museum, housed in the former headquarters of Silicon Graphics and purchased for $25 million in 2002, has added 25,000 square feet of exhibition space and another 5,000 square feet for a lobby that includes an orientation theater, museum store and cafe.
To inaugurate the renovation, the museum is launching an exhibition that has been 10 years in the making. The exhibit, "Revolution: The First 2,000 Years of Computing," covers every major aspect of computing from the abacus to the smartphone. It includes 19 galleries, each covering a particular subject in the evolution of the computer, as well as 100 individual multimedia stations spread throughout the exhibit.
Artifacts on display include a 1956 IBM 305 computer, the first commercial machine of its type; a Univac 1, which became a household name in the 1950s; an IBM System/360, which dominated mainframe computing for 20 years; and a Cray-1, the fastest supercomputer on the planet from 1976 to 1982.
Difference Engine
Also among the artifacts is a replica of Charles Babbage's Difference Engine, a mechanical computer designed during Victorian times and the subject of a notable alternative history novel written by sci-fi titans William Gibson and Bruce Sterling.
Babbage never built his Difference Engine during his lifetime, but the science museum in London constructed two of them based on Babbage's designs. One of them is still in London, and the second one, built for Nathan Myhrvold, one of the founders of Microsoft, is on loan to museum and working. "It's cranked twice a day and people can see how it makes calculations and prints out information," the launch director for the exhibit, Paul Connolly, told TechNewsWorld.
Artifacts for the exhibit were gathered in a number of ways. Some were part of the existing collection, some were donated by collectors and others had to be pursued. For example, the museum learned of a collection of computer artifacts in Germany that were about to lose their home and be put on the curb. "So a team from the museum flew to Germany and rescued these artifacts by buying the entire collection," Connolly recalled.
In another instance, the museum wanted to supplement its collection of Cray supercomputers with artifacts connected to their creator, Seymour Cray. So it sent a team to where Cray created his invention, Chippewa Falls, Wisc., just east of Minneapolis, and obtained on loan from the local history museum one Cray's personal notebooks. "People can see, in Seymour's own hand, how he went about designing his supercomputers," Connolly said.
Museum in A Closet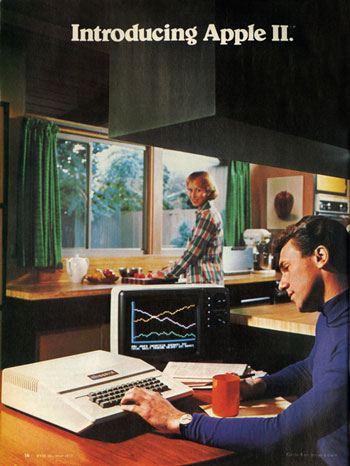 The classic Apple II personal computer.
The idea of a museum to display the artifacts of computing was born with Gordon Bell when he was working for a Massachusetts mini-computer maker. "It started in a little closet exhibit at Digital Equipment Corporation in 1975," Bell, now the principal researcher at Microsoft's Silicon Valley Research Group, told TechNewsWorld.
Later in the decade, DEC gave the fledgling museum 5,000 square feet in the lobby of one of its buildings for exhibits. From there, it moved to Boston, where it shared harbor space with the Children's Museum and eventually headed west in 1999.
"The important thing about getting out of Boston when we did was that technology had stopped being developed there," Bell said. "DEC, DG, Prime, Wang were all defunct by 1999. Technology had totally moved to the West Coast."
Did Bell ever have an inkling of what the museum would become when he set up shop in the closet at DEC? "It's one of those things that you hope something is going to happen and you just keep going," he observed. "The big thing is to make sure it doesn't die."