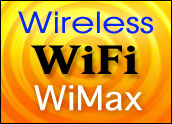 Some 25 million households in the nation have a wireless network, and that number is growing. So, too, is the number of home networks without a lick of security on them, according to a report released last week by ABI Research in Oyster Bay, N.Y.
That's because, for most consumers, activating the security features included with their WiFi hardware is frustrating and confusing, the report contends.
"Awareness of security issues is becoming widespread among average consumers," the author of the report, ABI Senior Analyst Sam Lucdero, said in a statement. "The complexity of existing security mechanisms is frustrating to many, but they regard it as a problem they just can't solve."
Many Unhappy Returns
Consumer aggravation with security was the major reason that it was disabled in the default set-up for much WiFi hardware, according to Wade Callison, vice president for program and product management for Sereniti in Jersey City, N.J., maker of a home networking hardware and support solution called the Smart Home Networking Service.
When the market began heating up for home networking about two years ago, he explained, the return rate for wireless routers was very high — 20 to 25 percent.
"The usability rates on the common routers was just atrocious," he told TechNewsWorld. "So the vendors decided, it's going to come out of the box wide open because we're going to get it to work as opposed to getting it secure.
"Once it works," he continued, "most consumers don't think about locking it down."
Standards Smog
Since those early days of home networking, things have gotten increasingly complicated, maintained David Perry, chief marketing officer for Seattle-based Pure Networks, a maker of WiFi software.
"If you have a heterogeneous home network, which might involve TiVos and Slingboxes and Xboxes and other things, there's varying degrees of how encryption works across those devices," he told TechNewsWorld.
Encryption standards can also smog the airwaves for consumers, added Josh Kaplan, owner of several Rescuecom franchises, which offer IT support services for both home and businesses.
He explained that the state of the art standard for home network encryption anointed by the WiFi Alliance, an industry standards group, is WPA2, but a device may use a legacy standard like WEP or WPA.
"Even with WPA2 being the standard for new hardware, certain chipsets and certain manufacturers haven't adopted that new technology," he told TechNewsWorld. "You may get a card that supports one standard and a router that supports another and you can spend hours trying to set it up, but they won't talk to each other."
Friendlier Set-Up Needed
ABI's Lucero cited several WiFi manufacturers that stand out for the user friendliness of their products: Buffalo Technology, maker of AirStation One-touch Secure Set-up (AOSS); Broadcom, maker of SecureEasySetup; and Atheros, maker of JumpStart.
He said that ABI expects one of those technologies, or some variation or combination of them, will move through the WiFi Alliance and become an open standard this year, probably during 2006.
"Simpler security solutions won't necessarily give their creators a big competitive advantage," Lucero said. "But once the WiFi Alliance settles on a standard, most if not all vendors will adopt it. For everyone's benefit, the industry as a whole should set aside competitive considerations and move as expeditiously as possible to get a security standard in place."
Message Sinking In
Despite growing complexities with securing WiFi, the message about the dangers of leaving the door unlocked to home networks appears to be sinking in, according to Andy Trask, co-founder of Geek Housecalls, a PC support company in Lexington, Mass.
"We're finding fewer wireless networks unsecured than we have found in the past," he told TechNewsWorld.
He said there's been an awareness push, both by the media warning of dangers of open networks and by manufacturers, making it easier for end users to implement security.
"In the early days of WiFi — 2002, 2003 — most of the security didn't work on the stuff that was being sold," he said. "People's early experience was they'd have networks that worked great, then they'd turn on security, and the thing would just croak."