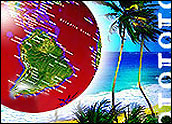 After my Belize retirement update appeared last week, a number of things happened. Most initially were rather painful, but eventually I was placed on the phone with Rod Kazazi, the project CFO who is based in the United States. Since we both had a financial background, he was able to address most of my concerns by informing me of solid programs that ensure the project will be completed. Had I met him sooner, I doubt I would have had to raise the alarms in my column, as there have been a number of recent improvements that put my mind more at ease about the project.
I still believe that with any purchase you need to do due diligence — something we had not adequately done ourselves — but the in-depth review I've now undertaken gives me substantially more confidence in the integrity of the company, thanks largely to some recent staffing changes, and it greatly improves my confidence that the project has a future. I'll offer here a guide to the kinds of things you should ensure when making an investment like this; I'm now actually pretty pleased with what I found.
I'll close with my favorite product from CES: an incredibly well-priced 4K TV that'll knock your socks off.
Financial Controls
The CFO is critical in a project like this. The CFO makes sure that reserves are in place, that revenue exceeds expenses, and that executives aren't treating the company like their personal piggy bank. I'm an ex-internal auditor for IBM, and I spent most of the afternoon last Thursday grilling Sanctuary Belize's CFO Rod Kazazi. Rod has an impressive background and a good grasp of the fundamentals. We really hit it off, and I'm genuinely sorry I didn't meet him much sooner.
Rod previously has been CFO of American Apparel, a public company, and he has experience in strategic planning, as a director of finance, and in a variety of multinational financial roles. There is substantial rigor to naming a CFO for a public company, and this means Rod understands financial controls, reporting, risk management and financial oversight. He has a degree in business with an emphasis in finance from USC.
He immediately recognized my concerns and indicated he had programs in place that already addressed them or shortly would. If you are concerned about the project, this is the guy you need to talk to.
Project Controls
One of my greatest concerns was seeing the beach club go up without a plan, deviating from what we were led to expect and running significantly over budget. Applied to the rest of the complex, this would suggest — as it did to me — a failure.
Sanctuary Belize subsequently hired an expert in this area to ensure that future projects are properly planned, overseen and executed. Project Manager Mark Mahaney has a deep background in this area. He is an architect registered in Hawaii and Arizona with 29 years of experience, and he has an impressive background with 10 projects in Hawaii, Arizona and even the project for Disney Studios in Florida. (I once worked for Disney myself, and it's very particular). On top of that, he has worked at a number of resorts including Disney World, and planned communities in Hawaii and Arizona. He appears to have the background the project seriously lacked and desperately needed.
In addition, I was very concerned about the marina and the fact that — like George W. Bush and the Iraq war — Sanctuary Belize appeared to declare the project finished long before it was. Sanctuary Belize has partnered with and soon will announce that a large firm specializing in marina management is taking this over. It will ensure that the marina will be properly provisioned and that the result will meet the expectations of the community. Since this is a keystone of the project, this step is incredibly important. I'm pleased Sanctuary Belize found expert help for this component.
Airport/Hospital
Shortly after we took our latest trip to Belize and discovered the airport had been untouched for some time, the problems preventing the completion of this project were resolved. Funds have once again started flowing, and it once again appears there will be an International airport and a much needed general hospital near the development. This will make a huge difference in the time it takes to travel from the U.S. to the complex, and it will better ensure those who retire there can get healthcare in a timely way — either locally or by air transport to Mexico or the U.S.
This is one of the biggest concerns in taking a risk like this if you are older; you need ready healthcare, and having something like this close should put a lot of minds at ease.
Wrapping Up: Renewed Hope
Some of the things that happened last week were truly unfortunate, but I'm all about looking forward and not back. I've now been shown most of the controls I couldn't see when writing my last column, and Sanctuary Belize will be starting a semi-monthly newsletter so owners aren't left out of the loop. In addition, the purpose behind the accelerated sales I noted was to ensure the funding necessary to complete the project in a timely way — something I know all of the owners will appreciate.
We'll be exiting from the project ourselves, but because of some things that were done in the heat of the moment and no longer because we have lost faith in it. The dream will be alive for the amazing people who remain with the project — I'm just sorry we no longer can share it.
Product of the Week: The Amazingly Affordable 4K TV from Seiki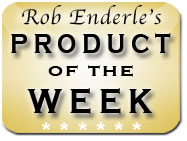 The next big thing in TVs is 4K, and both the Xbox and the PlayStation 4 look amazing on one of these TVs. The problem is they 4K TVs typically have price tags that would make Bill Gates hesitate — well, maybe not Bill Gates. For anything with a decent size, you'd be talking up to US$20K, and that's just crazy money.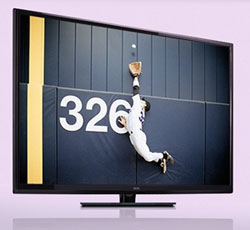 4K Ultra HD TV
Well, at CES this year Seiki announced an affordable line of 4K TVs. The ideal size is 65 inches, which is priced at a very reasonable (before discount) $1,799 in basic form and $2,199 in premium form. The premium set has a brushed metal finish rather than plastic and comes with the Seiki up converter.
This up converter, which you should be able to buy for around $50, is really important. Outside of the Xbox and PlayStation games, 4K content just isn't readily available, and a compatible DVD player costs more than the TV does — a lot more. So, being able to take HD content and upscale it to 4K means you can experience the benefit of the higher resolution TV long before you can find or afford to buy real 4K content. In short, there really is no point to a 4K TV if the only programing you can get is what is playing at a TV shop.
This year's CES was great. The only thing I hated, other than way too much walking, is that it always leaves my wallet screaming for mercy. Because the Seiki 65-inch TV makes my wallet scream less, it is my product of the week.