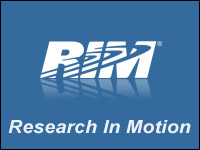 Can a new mobile operating system pull Research In Motion (RIM), maker of BlackBerry devices, out of its current funk?
Not only has the company been steadily losing market share to competitors with flashier phones — namely Apple and makers of Google Android handsets — but its worldwide network recently experienced technical difficulties that left some of its customers without service for as long as three days.
It was against that backdrop that RIM CoCEO Mike Lazaridis announced Tuesday at the company's developers conference in San Francisco a new operating system for future BlackBerry models. Called "BBX" and based on QNX, an OS RIM bought from Harman International last year, the company is hoping the software will give its fortunes a boost in a market where it was once king.
Aside from the new name for the OS, few details about the software were made public by RIM — not even a timetable for when the first BBX products would be reaching the market, although it's widely believed that will occur early in 2012.
Android Misstep
The new OS is supposed to combine the best features of the BlackBerry's old operating system and QNX. It will have a new user interface designed by a company called "The Astonishing Tribe" (TAT). It will have an improved gaming engine. It will support HTML5 through a browser crafted by Torch Mobile. And it will support Android apps running in a virtual environment.
Giving the OS a new name could be confusing for the BlackBerry community, noted Ken Dulaney, vice president for mobile computing with Gartner. RIM's Playbook tablet is already running QNX, he explained. Introducing something called "BBX" makes it look like RIM doesn't have a unified operating system approach.
"I'm a little nervous that they're renaming it," Dulaney told TechNewsWorld. "Why not call it 'QNX?'"
The trend in the market is to have one operating system for all mobile devices from a vendor, he explained. Apple has done it with iOS. Google is doing it with the Ice Cream Sandwich version of Android.
"Why BlackBerry would be splitting it when everybody else is consolidating it doesn't make a lot of sense," he noted.
Another misstep RIM could be taking with BBX is its support of Android apps.
"That's the same mistake IBM made with its OS2 operating system," Rob Enderle, president and principal analyst at the Enderle Group, told TechNewsWorld. "They focused on Windows support in OS2 for so long they basically gave control of the platform to Microsoft."
"Wherever your developers go, your users will eventually end up," he said. "They're pushing their developers to Android, which means they're done. Once developers move, they don't come back."
Branding Update Needed
While BBX alone may not be enough to restore RIM to its former market status, it could help turn things around for the company, according to Michael Morgan, a mobile devices analyst with ABI Research.
"It has the potential to make them competitive with the leaders in the market," he told TechNewsWorld, "but an operating system is just one tool that's needed."
Updating its technology is just half the battle for RIM, maintained telecommunications analyst Jeff Kagan.
"They have to update their brand," he told TechNewsWorld.
RIM was the leader in their sector for more than a decade, but it lost that leadership when the iPhone and Android were introduced, he explained.
"They offered advanced technologies — things that RIM didn't do, or they did things better than RIM," he said.
"RIM did fine over the last 10 years because there was nothing better," he added. "Now there's something better."
Dicey Prospects
Nevertheless, RIM shouldn't be tossed into the dustbin of history just yet.
"It's not too late," Kagan contended. "They can come up with another version that can compete with the new technologies that are out there. If they do, they can be a player.
"They have to wow the marketplace," he added. "They haven't wowed the marketplace since the Apple iPhone came out. The marketplace has yawned when it comes to BlackBerry."
Even if the new BBX devices wow the market, RIM's immediate future won't be a picnic.
"They still have a rough year ahead of them," ABI's Morgan predicted.
Not only does RIM have to manage the introduction of new devices running a new operating system, but it also has to care and nurture its legacy platform, lest old BlackBerry users become new iPhone or Android users when their contracts expire.
"It's going to be a dicey next year for them," Morgan said. "It'll really show whether or not if they can pull through and get back to where they were."