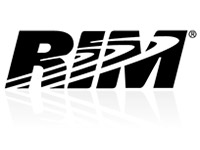 Research In Motion on Tuesday announced a mobile device management (MDM) solution that will include iOS and Android devices.
BlackBerry Mobile Fusion will consist of BlackBerry Enterprise Server (BES) version 5.0.3, new management capabilities for BlackBerry Playbook tablets, and MDM capabilities for iOS and Android mobile devices.
However, Mobile Fusion won't extend BlackBerry Balance, a feature that separates personal and business data on BlackBerry smartphones, to the iOS and Android platforms.
BlackBerry Mobile Fusion is currently in early beta testing with select enterprise customers, and RIM is seeking candidates for the closed beta program, scheduled to commence in January.
BlackBerry Mobile Fusion is scheduled for general availability in March.
Mobile Fusion Features
BlackBerry Mobile Fusion will offer all supported mobile devices a plethora of MDM capabilities.
These include asset and configuration management, security and policy definition and management, the ability to secure and protect lost or stolen devices through remote lock and wipe, user- and group-based administration and connectivity management.
These are "fundamental features" for MDM, Andrew Brown, director of wireless enterprise strategies at Strategy Analytics, told TechNewsWorld.
However, whether or not RIM can offer the same level of support to all these platforms remains open to question.
"RIM's been hit by the BYOD (bring your own device) trend, particularly in the U.S., and so it bought Ubitexx, which is a pretty good product for iOS and Android support, and integrated its capabilities into BES, which led to Mobile Fusion," Brown said.
"The challenge is to get [support for the other platforms] up to the standard of the support BlackBerry devices have within BES," Brown cautioned.
Fusion's Unbalanced Support Act
One example of the disparity in the levels of support Mobile Fusion will offer to BlackBerries and the other platforms is its current lack of BlackBerry Balance support for the iOS and Android platforms.
Lacking Balance "means you can't manage content across BlackBerry and iOS and Android devices," Strategy Analytics' Brown pointed out.
However, BlackBerry Balance's absence is due to technical reasons rather than strategic ones.
"I can see why [RIM] wouldn't do BlackBerry Balance [for the other platforms] because they don't have any control over the Android and iOS platforms," Brown stated. "RIM's restricted to APIs, and when you're restricted to APIs, there's only so much you can do."
Pushing Hard Into MDM
"BES is MDM," Michael Morgan, a senior analyst at ABI Research, told TechNewsWorld, adding that RIM was doing MDM long before the term became widely known.
The announcement of BlackBerry Mobile Fusion "repositions BES as not just the best MDM option out there, but also lets it be the only MDM option for RIM's customers, keeping out other MDM vendors while at the same time opening up the platform," Morgan added.
"RIM has had to face certain facts about their ecosystem," Morgan continued. "They're not going to get 100,000 apps, they're not going to own the entire market share, so why not leverage the other ecosystems instead of wearing themselves down to a nub?"
Flailing or Forward-Thinking?
There's little doubt that RIM's been getting clobbered.
RIM's sales fell 58 percent year over year in Q3 2011, according to Canalys, and its U.S. market share tumbled from 24 percent in Q3 2010 to just 9 percent in the third quarter of this year.
However, BlackBerry Mobile Fusion appears to be part of a long-term strategy to remain competitive.
The company in May announced plans for a multi-platform BES server that would incorporate Ubitexx's technology.
Also, RIM's forthcoming BBX platform, which was announced in October, "will have a sandbox to execute Android apps," ABI's Morgan pointed out.
Coping With Android Malware
Malware is a growing concern for the Android platform, giving rise to questions about whether BlackBerry Mobile Fusion can cope.
"Everyone's scared of malware infiltrating the network domain, particularly if you're an enterprise," Strategy Analytics' Brown said. "But you can probably set policy parameters around users' ability to access app stores and third-party content."
BES has about 500 policies, Brown added.
RIM did not respond to our request for further details, though it hosted a webcast to provide more information.