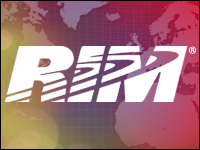 Research In Motion unveiled its vision for its much-anticipated — and delayed — BlackBerry 10 platform Tuesday at the BlackBerry World conference in Orlando, Fla., together with prototypes of hardware devices and app dev toolkits.
The platform has sparked interest among developers, the company said, citing positive comments from executives at various partners.
RIM said the first BlackBerry 10 devices are expected to launch in the latter part of 2012.
However, "RIM has not announced a specific availability date," company representative Marisa Conway told TechNewsWorld. "RIM will announce further product details and availability at a future time."
What the BB 10's About
Apps created with any of the BlackBerry 10 dev tools will run on BlackBerry 10 smartphones as well as BlackBerry PlayBook tablets when BB 10 becomes available for the latter, RIM said.
RIM also released the initial developer toolkit for native and HTML5 software development. This can be downloaded free here.
The toolkit includes the BlackBerry 10 Native SDK (software development kit) with RIM's Cascades user interface tool. This lets devs create native apps in C and C++ using Qt.
The Native SDK for BB 10 has application programming interfaces (APIs) that provide access to core device features and BlackBerry application services such as push and payment services.
The toolkit includes the BlackBerry 10 WebWorks SDK, which lets devs use HTML5 and cascading style sheets (CSS) to create apps. It provides JavaScript bindings to native device APIs as well as RIM's open source UI toolkit, bbUI.js. This SDK gives devs access to core WebWorks APIs, including Identity, Application and App Events, and System and system events.
RIM's toolkit was released in beta, but the company promised it would evolve over time.
RIM also provided BlackBerry 10 Jam attendees a BlackBerry 10 Dev Alpha testing unit.
New development on iPhone and Android apps has slowed, and "when RIM enters with BB 10, this could entice many developers to support the platform," Allen Nogee, a wireless consultant, told TechNewsWorld. However, "there is no margin of error for RIM to mess up again."
Possible BB 10 Hardware Features
The BB 10 smartphone demoed at the event has an "awesome screen," Maribel Lopez, principal analyst at Lopez Research, told TechNewsWorld. It has both a virtual and a physical keyboard.
The first BlackBerry 10 smartphone "will likely feature a dual-core applications processor, LTE capability, and a large touchscreen measuring more than 3.7 inches," Michael Morgan, a senior analyst at ABI Research, speculated.
Most key components — cameras, memory, WiFi and NFC capabilities — will be "state of the art and industry" because RIM "will focus more on making a hero device and less on making a phone for the cost-conscious," Morgan suggested.
Beta Doesn't Mean Bad
Pushing out a beta SDK might prove to be a good strategic move for RIM because "getting these early development tools into the hands of alpha guys is a good way for them to soft launch their SDK and get any bugs out," ABI's Morgan said.
"I'd prefer to see it this way where more people are trying the tools earlier, giving feedback and RIM adapting to that," Lopez Research's Lopez said.
Endomondo, Gameloft, Mippin, 360 Panorama and PixelMags were among the partners billing and cooing over the BB 10 platform.
Early BB 10 apps "are likely to be those developed by companies that RIM has hand-picked" so they will be higher-caliber apps "that will show off the platform's capabilities," ABI's Morgan said.
If RIM can prove with this first wave of apps that it can generate large sales of devices, large numbers of app downloads and a good revenue stream for devs, "the long tail of applications will then follow," Morgan predicted. Initially, the long tail may be served by Android devs using the one-button porting feature to BB 10. This "will work for approximately 60 percent of the apps currently available on Android."