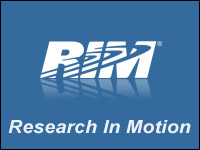 Less than six weeks after announcing the BlackBerry 9630 Tour phone, Research In Motion (RIM) has released news on its latest product, the BlackBerry Curve 8520.
The smartphone will be carried by T-Mobile, and it will be available on Aug. 5.
Although it is aimed at the lower end of the BlackBerry market, the 8520 has one important feature that might become standard on RIM's smartphone line: an optical trackpad.
The 8520 is aimed at consumers, but like all BlackBerry devices, it can also be used in the enterprise.
Ta-Da! The 8520
The 8520 will rectify one major shortcoming of the 9630 model, which is due in summer from Verizon — it will have built-in WiFi.
It will be available in black and frost color schemes.
The 8520 also has dedicated media keys integrated along its top, a first for RIM.
"This is oriented towards consumers, more on the low end of their typical BlackBerry subscriber base, and is going after the youth segments," Gene Signorini, vice president of research at the Yankee Group, told TechNewsWorld.
"In many ways, it will replace what the Pearl was — an entry-level device oriented more towards consumer functionality than business functionality," he said.
Perhaps the most striking feature of the 8520 is its optical trackpad, which replaces the familiar BlackBerry trackball.
No More Icky Trackballs
The optical trackpad gets rid of that problem.
It also adds some needed pizzazz to RIM's product line.
"In the mobile phone market, people get bored if you don't show something new every so often," Ramon Llamas, senior research analyst at IDC, told TechNewsWorld. "Think back to the Motorola Crazr — it was a refresh of what people had with the Razr already and Motorola's brand and portfolio suffered. The optical trackpad is not entirely new, but it's new enough."
Early users love the optical trackpad, the Yankee Group's Signorini said.
The Few, the Proud, the Early Birds
What early users? Well, it seems that a select few have been able to play around with the 8520 for quite a while.
"Been using the 8520 for six weeks now and love it," writes Kevin Michaluk, founder of CrackBerry Nation on that Web site's forum. "Personally, the optical trackpad is so nice to use I'd go for the 8520 …"
The only problem was that in bright sunlight, the trackpad's responsiveness took a hit. "The input became a bit messed up — either not responding or only moving one click per bigger swipe," Michaluk wrote. "As soon as I shaded it just a tiny bit with my other hand it was fine again."
Michaluk was not the only early user; several blogs have been running shots of BlackBerry 8520s carrying the T-Mobile brand for months.
The optical trackball will end up replacing the physical trackball over time in all BlackBerry devices, Yankee Group's Signorini predicted.
Tech Specs on the 8520
Blackberry Curve 8520
It's about time the trackball was replaced, according to IDC's Lamas. "Every now and then the trackball would be jammed by dirt or dust, and that was a source of complaints to RIM," he told TechNewsWorld. "It happened to me recently when I went down to the beach."
The 8520 has 256 MB of Flash memory and a 512 MHz processor. It comes with a 2 MP digital camera with zoom and video recording.
Media features are an advanced media player for music, pictures and videos; dedicated media keys; a 3.5 mm stereo headset jack; and BlackBerry Media Sync, which lets users sync music from iTunes or Windows Media Player.
Will Apple kill the 8520's iTunes sync capability the same way it killed the iTunes sync capability for the Pre?
Perhaps not. "Palm has reinstated the iTunes sync," Gartner Vice President and Distinguished Analyst Ken Dulaney pointed out. "So it looks like it's two vendors now saying they believe it's OK to tie into iTunes," he told TechNewsWorld.
Memory Expansion
The 8520's memory can be expanded through a microSD/SDHC card slot that supports cards of up to 16 GB. It will support next-generation 32 GB cards when they are available. The device comes with a 1 GB card.
The built-in WiFi capabilities support T-Mobile's Unlimited Hotspot Calling service, but that requires subscriptions to various plans.
RIM said the 8520 is a quad-band world phone, supporting EDGE/GPRS/GSM.
The 8520 supports access for up to 10 supported email accounts through BlackBerry Internet Service. These include Yahoo Mail; Windows Live Hotmail; AOL; and Gmail. It also has BlackBerry Enterprise Server support for advanced security and IT administration features for corporate deployments.
That crossover functionality is typical of RIM's devices, Yankee Group's Signorini said.
"At the end of the day, all BlackBerries have the same functionalities; it's just that RIM divides up the market tightly," he explained. "While consumers can use the 8520, it can also be used for business functionality, and RIM is promoting that positioning."