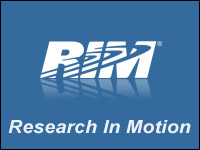 In the wake of its largest-ever global launch of smartphones earlier this month, Research In Motion on Tuesday announced three new BlackBerry Curve devices.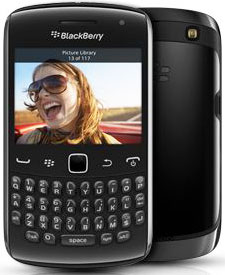 The new BlackBerry Curve
These — the Curve 9350, 9360 and 9370 — run the BlackBerry 7 operating system.
They are aimed at the newbie smartphone user and have an optical trackpad in addition to the standard BlackBery keypad.
All three also have GPS, WiFi, a 5PM camera, a memory card slot, and built-in support for near field communications (NFC), which is being experimented with as a mobile payment technology.
The new devices all share the same upgraded hardware platform, a move IDC analyst Ramon Llamas applauded.
"Using the same hardware platform for the historically affordable Curve is good because that lets them get faster to market and keep their costs down," Llamas told TechNewsWorld.
"There's a reason why Apple sticks with the same iPhone design for the first three years; they don't change the hardware, they change the guts inside," Llamas added.
"RIM didn't go to dual-core power-consuming chips; they've made the new Curves comparable to mid- to low-end Androids that are coming out," commented Michael Morgan, a senior analyst at ABI Research.
"Their main markets are overseas, where people want solid, dependable devices with good battery life and at a good price, unlike the arms race here in the U.S.," Morgan told TechNewsWorld.
RIM did not respond to requests for comment by press time.
Looking at the New Curves
The new Curves have upgraded processors, displays and memory.
The shell measures about 4.5 by 2.5 by 0.5 inches.
The new Curves have a 2.44-inch HVGA+ screen offering 480 x 360 pixel resolution and take a 32GB microSD card.
Their 5MP camera has flash; image stabilization, face detection, digital zoom, geotagging, scene modes, and VGA video recording, the last being well below the HD video recording capabilities offered on many relatively inexpensive smartphones from other manufacturers.
All support BlackBerry 7, which has a new browser that delivers a better Web-browsing experience than its predecessors. BlackBerry 7 also offers smoother navigation than its predecessors and optimized HTML 5 performance.
Further, the new OS comes with various preloaded apps and integrated functionality. This includes the Premium version of Documents to Go, a native PDF document viewer, and BlackBerry Protect, which lets users back up and save data in the cloud and locate a misplaced Curve smartphone.
Other features include voice-activated search and BlackBerry Balance, which compartmentalizes office and personal use. Also included are ntegration with various social networking apps and the latest release of BlackBerry Messenger.
It's What's Inside That Counts
Although the three new Curves appear very similar, they are targeted at different audiences.
"What differentiates them is what's inside," IDC's Llamas said. "One's CDMA, another's UMTS, and the third is a world phone which supports EDGE and UMTS, so giving both CDMA and GSM users a world phone capability."
The new Curves an improvement over their predecessors, said Morgan.
"BlackBerry has always been lagging, it's never been excellent, so Rim went back to the bare metal and worked everything all the way to give a smooth graphical capability," he stated.
"If they continue moving forward, they'll have to start moving with the modern design which is the touchscreen; the trackpad isn't enough," Morgan opined.
Another area in which the new Curves fall short is screen size.
"At 2.4 inches, the screen's a little small," IDC's Llamas said. "But this is for first-time users so it may satisfy some people."
The new Curves are on par with the lower-end Androids and could compete with the old iPhone 3GS, Llamas suggested.
However, "they still lack the kind of app library you'll get with the iPhone or Android," Llamas said.
The new Curves will be available in Canada this month and elsewhere in September. Pricing has not yet been disclosed.