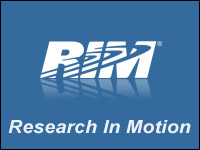 Research In Motion announced two new BlackBerry Bold smartphones as well as version 7 of its BlackBerry operating system Monday at the BlackBerry World conference, being held in Orlando, Fla., through Wednesday.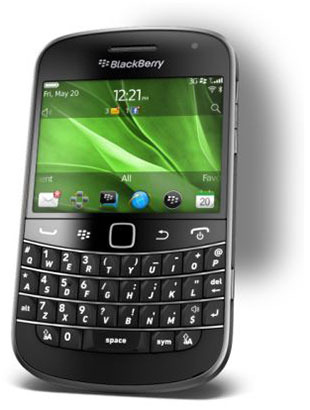 RIM's latest BlackBerry Bold
The new devices, the BlackBerry 9900 and 9930, are the thinnest and most powerful devices in the BlackBerry line, RIM said.
Both models offer a capacitive touchscreen, have a 1.2GHz processor, and support HSPA+ 4G. They also sport near field communications (NFC).
The new smartphones are scheduled to be available worldwide this summer.
Whether the devices and the new OS will help revive RIM's flagging fortunes remains to be seen — the company's warning last week that Q1 fiscal results will be weak triggered a share sell-off among investors and led some analysts to downgrade its stock.
Tech Specs for RIM's 99xx Devices
Both smartphones have a 1.2 GHz processor, a liquid graphics touchscreen and built-in support for NFC.
The 9900 supports HSPA+ networks, and the 9930 supports CDMA EV-Do Rev. A, as well as HSPA+ on GSM and UMTS networks.
"It's likely that T-Mobile and AT&T will get the 9900, and Verizon Wireless and possibly Sprint the 9930, which will be a world phone for them," Michael Morgan, a senior analyst at ABI Research, told TechNewsWorld. "The 9900 is a world phone by default because it's a GSM device."
GSM is the most widely used wireless protocol around the world today.
Both the 9900 and 9930 have a built-in compass to support location-based services and augmented reality features.
For example, the devices will also include Wikitude, a mobile augmented reality (AR) app from Mobilizy. Wikitude "combines real and virtual worlds via the camera viewfinder to provide immediate and relevant data about one's surroundings," RIM spokesperson Cristina Martinez told TechNewsWorld.
The new Bold smartphones support up to 720p high-definition video recording and playback. Users can share videos and other digital files through Media Sync in the BlackBerry desktop software.
BlackBerry 7 Juice
The BlackBerry 7 OS has been enhanced with a new just-in-time (JIT) JavaScript compiler to help Web pages load faster. It also supports additional HTML5 elements such as HTML5 video.
BlackBerry 7 expands the voice-activated search capability introduced in its predecessor, OS 6. It also integrates BlackBerry Balance, which separates personal content from corporate content on the smartphone.
Further, BlackBerry 7 includes the full version of Docs to Go.
Boldly Going Where RIM Hasn't Gone Before
"For the first time ever, RIM has a 4G device on the market," Dmitriy Molchanov, an analyst at the Yankee Group, told TechNewsWorld.
Further, RIM is "one of the few vendors that has committed to NFC," Molchanov commented.
Google is another. More than a year ago, rumors started surfacing that Apple planned to build NFC into its iPhone, but the latest words is that those plans will not involve the forthcoming iPhone 5.
Perhaps NFC will prove to be a winner for RIM. One in five smartphones will have NFC capability by 2014, Juniper Research predicts. North America will account for half of all NFC smartphones by that year, Juniper contends.
Another interesting technology offered by the new BlackBerry devices is augmented reality (AR), though many apps offering augmented reality have long been available on other smartphone platforms.
"AR's very cutting edge, and gives people a neat, cool toy," Morgan added. One application that's running on an Android handset, for example, lets users find the way to the nearest subway station in New York by pointing the smartphone at the ground, he added. The AR app then displays a green line that takes the user to the closest subway station.
There could also be a business aspect to AR.
"Augmented reality enables a greater level of immersion for a wide range of applications, including gaming, advertising, navigation and instruction," Alex Spektor, an analyst at Strategy Analytics, told TechNewsWorld. "A strong augmented reality platform provides developers additional functionality that they can integrate into creative new applications."
RIM will include application programming interfaces (APIs) that will let third party developers leverage AR within their applications.
Bleeding at the RIM
It's not likely that the Bold 99xx devices introduced Monday will help RIM regain much of the ground it's lost so far in the smartphone market.
While the devices do offer some cutting-edge functionalities, many of their capabilities have been available on other manufacturers' smartphones for a while.
"It's important to note that RIM's portfolio still lacks an LTE device," the Yankee Group's Molchanov remarked. "Other handset manufacturers are well ahead on that front."
Further, RIM's smartphones will remain underpowered compared to the competition.
"RIM still doesn't have a dual-core processor in its smartphones," Molchanov pointed out. "That's another arena where competitors have made inroads."
Further, RIM hasn't entered the media delivery space, whereas all its competitors have, Molchanov stated.
"I've seen RIM's new design ideas, and I'm surprised they led with the QWERTY device first," ABI's Morgan said. "I was hoping they'd branch out and go further down the road of tablet design. Everything's so tablet-oriented these days, and RIM's bucking the trend," Morgan elaborated.
"Unlike some of its competitors, RIM has not released recent products that sit on the cutting edge of technology," Strategy Analytics' Spektor commented. "Reversing this trend would be beneficial for its reputation," Spektor added.
"Unfortunately, RIM has fallen behind," Molchanov said. "I expected more in the hardware arena to help them keep pace with competitors."