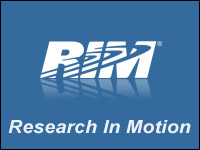 Battered by customer outrage worldwide over its BlackBerry network failures last week, as well as strong sales of the iPhone 4S from rival Apple, Research In Motion on Monday announced a slew of free gifts in an attempt to remedy the situation.
Consumers who own BlackBerries will get premium apps worth more than US$100 for free, while enterprise customers will get one month of free tech support.
Response to the offer was mixed.
"It's too little too late," Rob Enderle, principal analyst at the Enderle Group, told TechNewsWorld.
"RIM should've done something before the iPhone 4S came out, and customers began switching to it," Enderle added.
Who Got Hit, and How Hard?
The real question is how many people were really affected, and how badly, Joshua Lipton, CIO and VP of consulting at Advantix Solutions and a Focus.com mobile device management expert, told TechNewsWorld.
"We had one day last week where we saw increased calls for the help desk from BlackBerry users concerned they might have an issue, not complaining that they had an issue," Lipton stated.
"If I'm a consumer with a BlackBerry who suffered minimal impact, that's not a bad deal," Lipton added.
RIM did not respond to requests for further comment by press time.
RIM's Peace Offering
Consumers who own BlackBerries will be able to download a variety of premium apps free from BlackBerry App World for four weeks beginning Oct. 19, RIM said.
The initial batch of free apps include "SIMS 3,""Bejeweled,""Texas Hold'em Poker 2," and Vlingo Plus:Virtual Assistant, a voice-activated personal assistant that's similar to the Siri personal assistant offered with the iPhone 4S.
More apps will be available soon.
RIM enterprise customers will be offered one month of free technical support, RIM said. Those with a technical support contract will get a one-month extension and those without such a contract will get a one-month free trial.
A Brief History of RIM's Woes
Last week, RIM's networks suffered a cascade of crashes that resulted in downtime worldwide. Service levels were finally restored to normal Thursday morning, RIM said.
The crashes couldn't have come at a worse time for the company. The much-anticipated iPhone 4S was slated to go on sale over the weekend, and RIM's network outage led some BlackBerry owners to state they would switch to the new Apple phone.
How many actually followed through with that is unclear. However, about 4 million units of the iPhone 4S were snapped up over the weekend, Apple said.
'Tis More Blessed to Give …
Giving consumers free access to premium apps "isn't going to alleviate the frustration, but it's a pretty good deal," Advantix's Lipton said. "RIM's got some pretty cool games out there."
More importantly, this giveaway might cost RIM some real money, Lipton said. RIM makes "more money per app than Apple or Android — about $9,000 per app — because most of the apps for Apple and Android are free apps," Lipton explained.
BlackBerry App World will grow more than 69 percent this year, and will have more than 772 million app downloads, IHS iSuppli has predicted.
The free tech support offer is also going to cost RIM plenty.
"We have clients paying six figures for BlackBerry tech support, and one month's free support or free trial is a good deal," Lipton stated.
Obstacles to RIM's Offer
Downloading the free apps may not exactly be easy. For one thing, most BlackBerry owners access corporate email with their devices, Lipton said. Given that the BlackBerry OS has built-in features that let IT manage and control the device, chances are that owners may not be able to install any app they might want, Lipton cautioned.
Further, RIM states that the availability of its free app download offer will depend on the type of device, operating system version, access to BlackBerry App World, and local conditions or restrictions.