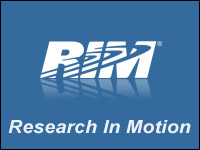 Occluded by the opposition and battered by poor financial results, Research In Motion on Friday made announcements aimed at shoring up its sagging fortunes.
The mobile device maker announced it has received FIPS 140-2 certification from the United States National Institute of Standards and Technology.
RIM also announced the purchase of Jaycut, a Swedish company that offers an online video editor, in a move widely seen as a counter to the iMovie feature on Apple's iPad.
"Collectively, these are must-do moves for RIM to stay competitive," Laura DiDio, principal at ITIC, told TechNewsWorld. "Releasing these announcements all at once is designed to show people RIM's not standing still, they're still a powerhouse and a market leader, they're as good as their competitors, and deserve to remain on everyone's list," she added.
"RIM is not announcing any specific product plans at this time relating to Jaycut," company spokesperson Dan Tudesco told TechNewsWorld.
Meanwhile, leaked information about an Android app player purportedly under development at RIM has been published on the Internet.
That's an older version of the Android App Player beta software for the BlackBerry Playbook, and was inadvertently posted, Tudesco said.
FIPping Out
The Federal Information Processing Standards (FIPS) 140 series of government security standards specify requirements for the hardware and software components of cryptography modules. FIPS 140-2 is the current version of the standard.
FIPS certification is required for devices sold to U.S. federal government agencies.
However, the certification doesn't guarantee that modules conforming to FIPS requirements are secure or that systems built using FIPS-compliant modules are secure. Purchasing agencies will have to conduct their own security tests.
"FIPS certification is in some respects similar to ISO 9001 certification, which does not certify the quality of the end product," Randy Abrams, an independent security analyst, pointed out. Certification "is great marketing fodder."
Testing would "definitely be required" to validate that any product is secure enough for a specific use, Abrams told TechNewsWorld.
Still, having FIPS certification plays to RIM's strengths, said Will Stofega, a research program director at IDC.
"RIM, for all its troubles, does have more security certifications than anyone else, and these aren't easy to come by," Stofega told TechNewsWorld. "Security is important in the government, especially the federal government, and especially now with what we're hearing about the problems in terms of mobile security."
Move Over, Hollywood
The acquisition of Jaycut is essential for RIM, IDC's Stofega suggested.
"Everybody and their grandma is saying they can be a videographer just using their mobile device, so RIM need that video capability, especially on their BlackBerry devices," Stofega stated. "It's something to have and to talk about."
RIM's purchase of Jaycut is seen as its answer to the iMovie capability on Apple's iPad, but whether or not RIM has time to catch up with Cupertino is not yet apparent.
"We won't know how things shape up for a while," ITIC's DiDio said. "At least RIM has this feature now."
Android App Support
Then there's the matter of the Android App Player for BlackBerry that apparently leaked onthe Web. RIM had announced back in March that the PlayBook would support Android apps. With PlayBook's selection of dedicated apps relatively sparse, the ability to tap into a more plentiful library of Android apps could be a much-needed boost.
The leaked player has since been removed from RIM's website, and the company recommends users not download and install it because it "is outdated and non-functional in many respects," RIM's Tudesco added.
The official beta release of the Android app player for the BlackBerry Playbook will be released later this summer, Tudesco stated.
A Matter of Survival
RIM needs all the help it can drum up.
Comscore's latest U.S. mobile subscriber market share figures, in the May 2011 report, showed RIM trailing badly behind the competition.
Google had just over 38 percent of the U.S. smartphone platform market in May, up 5 percent since February; Apple had 26.6 percent, up 1.4 percent; and RIM came in third with 24.8 percent, down 4.2 percent.
"You're in the big leagues when you're playing against Apple and Google, and that's not a good space to be in," ITIC's DiDio said.