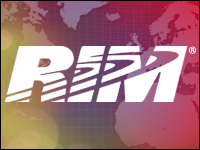 Research In Motion has released BlackBerry Mobile Fusion, extending its mobile device management platform to the Android and iOS operating systems through the company's Universal Device Service.
Mobile Fusion lets IT manage BlackBerry smartphones up to the BlackBerry 7, as well as the BlackBerry PlayBook tablet and mobile devices running iOS and Android.
In the future, Mobile Fusion will include BlackBerry 10 smartphones in its coverage.
"BlackBerry Mobile Fusion leverages our existing infrastructure — one of the world's largest and most secure — to manage multiple devices in a secure and simple manner for a better employee experience," Peter Walker, a senior director at RIM, told TechNewsWorld.
"While there are many device management frameworks out there, Fusion is one of the only ones that can manage BlackBerries as well as the other platforms," Carl Howe, vice president of data sciences research at the Yankee Group, told TechNewsWorld. "As such, it makes more sense for corporations that may have a mixed platform environment instead of deploying both RIM's tool and, for example, Microsoft's device management platform."
About Mobile Fusion
BlackBerry Mobile Fusion consists of BlackBerry Device Service, which provides management features for BlackBerry PlayBook tablets; the Universal Device Service; and BlackBerry Mobile Fusion Studio.
Fusion Studio is a Web app that provides one interface for the management of mobile devices, users, configurations, policies and other features. It lets admins access the most common management tasks for the BlackBerry Device Service, the Universal Device Service and BlackBerry Enterprise Server and Enterprise Server Express instances across multiple BlackBerry domains.
The centralized user-centric console "does not just show what devices you have; it allows you to manage at the user level in a very easy, drag-and-drop-capable console," RIM's Walker said. "The studio can sit on any server and manage all the different device types."
Mobile Fusion lets IT admins support over-the-air installation, upgrading and auditing of required and optional apps for BlackBerry devices. For BlackBerry PlayBook tablets, Mobile Fusion lets admins push out and install required work apps from BlackBerry App World on these devices. Admins can also set up a catalog of optional apps available to users for download from BlackBerry App World.
Mobile Fusion includes BlackBerry Balance technology. This lets BlackBerry owners use their devices in both their personal and work settings by creating a secure AES 256-bit encrypted file system for work use.
The Universal Device Service lets admins add and import iOS and Android users. For iOS and Android devices, it also lets admins create group memberships, view user and device information, define IT policies and connectivity settings, manage apps and help users recover lost devices.
Mobile Fusion manages iOS 4 and Android versions 2.1, 2.2, 2.3, 3 and 4, Walker said.
The Lure of MDM
Mobile Fusion is yet another product to be launched in the burgeoning mobile device management (MDM) market. That market began growing rapidly once consumers began to more often use their own mobile devices in the workplace.
The number of mobile devices will exceed 5 billion in the next two years, Susan MacNiece, a Forrester analyst, predicted. Meanwhile, the number and type of product and network and operating system combinations that need managing numbers in the tens of thousands.
Can RIM Be an MDM Player?
With Android and iOS dominating the market, "there are over 80 MDM vendors [that] support iOS and Android in the enterprise," Chris Hazelton, a research director at the 451 Group, told TechNewsWorld. "Only a few manage BlackBerry devices by integrating with RIM's BlackBerry Enterprise Server."
Those few include MobileIron, AirWatch and FiberLink, which manage Android, iOS and BlackBerry devices.
"Mobile Fusion allows RIM to compete with these MDM vendors by adding on iOS and Android management, but it still requires a separate server for Universal Device Service," Hazelton pointed out. "So RIM is meeting what the market already delivers but is targeting its installed base of BES users to ensure they don't replace BES with an MDM server from MobileIron, AirWatch or FiberLink."
However, "companies that are looking to reduce their IT footprint may not be willing to add another server," Hazelton cautioned.