Roku on Monday introduced five new streaming media players designed to provide viewers with new and improved ways to connect to content. The five players range in price from US$29.99 to $99.99 and offer a variety of features and functionality.
The introductory-level Roku Express, priced at $29.99, targets new cord-cutters who want to stream content to the TV or those who want to extend their Roku experience to additional TV screens around the house.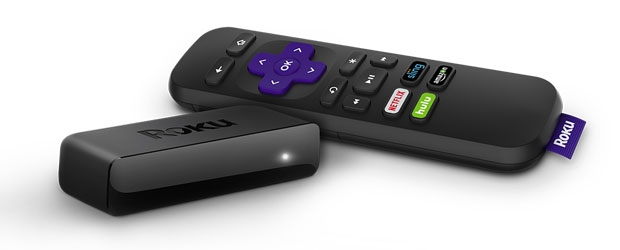 Roku Express
---
The Roku Express+ is a step up in functionality, providing options to connect to a set via HDMI or composite AV ports. It will be available for $39.99 exclusively at Walmart.
The Roku Streaming Stick, soon to be available for $49.99, can be tucked out of sight behind a TV. It features a quad-core processor, along with 802.11 AC dual-band MIMO wireless, and is supported by a voice remote that includes TV power and volume buttons.
Streaming 4K
The Roku Streaming Stick+, priced at $69.99, has a wireless receiver built into the power cord. It offers four times the wireless range of the previous Roku Streaming Stick. The Streaming Stick+ supports HD, 4K, and 4K HDR content at up to 60 frames per second.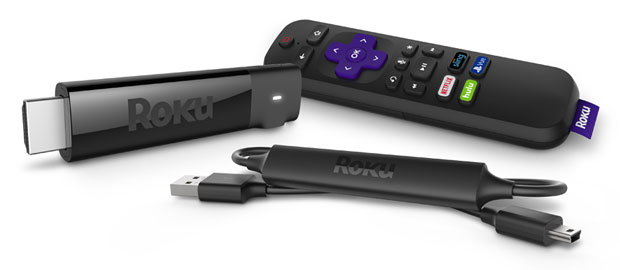 Roku Streaming Stick+
---
Roku's flagship product is the $99.99 Roku Ultra (pictured above), which also streams HD, 4K, and 4K HDR content at up to 60 frames per second. It features an Ethernet port for wired connectivity and a micro SD slot to aid the load times of streaming content. In addition, it includes a headphone jack for private listening and a remote finder button.
"Our new streaming player lineup provides performance, price, and features to meet our users' needs so they can sit back, relax and enjoy their TV-viewing experience even more," said Chas Smith, general manager of Roku TVs and players.
The Roku Express, Roku Streaming Stick, Roku Streaming Stick+, and Roku Ultra are available for preorder from Roku, Walmart, Best Buy, Amazon, and other retailers, and they will ship to stores around Oct. 8. However, the Roku Express+ is exclusive to Walmart. Customers who purchase a new Roku player will receive a $10 Vudu credit toward a rental or purchase, good through Oct. 31.
Outside the Box
Roku's new lineup of five distinct products is intended to ensure that new and returning customers find what they need.
"Roku has a very good strategy with its devices," said Colin Dixon, principal analyst at nScreen Media.
In addition to providing the right device at the right time to capture consumer interest, the new partnership with Walmart appears to be a good move, he told TechNewsWorld.
"However, they should also talk to Target and other lower-end retailers, as the market is expanding," Dixon added. "Another good move was cutting the price of the high-end Ultra to just under $100, which will help, as Apple TV was also recently discounted."
Market Leader
Roku faces a lot of competition — not only from Apple TV but also from Google's Chromecast and Amazon's Fire TV. However, even though it often is viewed as the underdog, Roku actually has a greater market share than its rivals.
"Roku's main challenge is that it's lined up against giants that all have adjacencies Roku doesn't," said Roger Kay, principal analyst at Endpoint Technologies Associates.
"This is a problem for any mid-size company in today's market. The big guys are all going to be buying original content and dictating distribution," he told TechNewsWorld.
Roku is forced to play catch-up not only with content but also with streaming services, many of which become available to it later than to its rivals.
"Roku is the market leader, and yet you see services launch on Apple TV first, so Roku could do better by winning the hearts of the development community," said nScreen Media's Dixon.
"Roku is also the simplest to use, and that is actually both a strength and a little bit of a weakness, as it doesn't have the customization that the other services provide," he noted.
While Roku does offer a lot of content from various providers and at present offers some streaming services that its rivals don't have, it's unlikely that it could step up its game and create its own programming, as competitors have done. That could be its greatest weakness.
"So, what's Roku got? A device and a service," said Kay. "Everyone is going 4K, and Roku is dependent on its rivals for content, so Roku must rely on the quality of its experience and customer relations. It'll be tricky, at best."