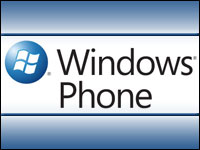 Samsung has announced the first smartphone running Windows Phone 8, presenting the handset at the IFA consumer electronics show in Germany.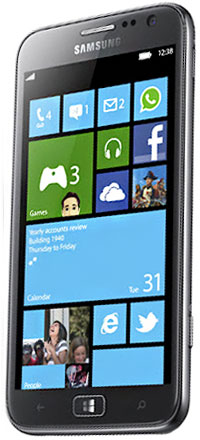 The Samsung Ativ S
The Ativ S is part of the company's Ativ family of devices. Samsung has created this brand for its Windows-based devices. Ativ, by the way, is the reverse of the word "Vita," or "life."
It will be offered in 8 GB and 16 GB versions. Samsung didn't say when it will be available or release information about pricing.
The fact that Samsung beat Microsoft smartphone partner Nokia to the tape in the race to be first with a WinPho 8 smartphone has raised some eyebrows. However, "this speaks to the strained relationship between Nokia and Microsoft," Michael Morgan, a senior analyst at ABI Research, told TechNewsWorld.
"Nokia is not delivering what Microsoft needs out of them," Morgan explained. "Microsoft thought that if it merged with the biggest handset maker, they'd end up with massive market share, but they're not, despite the billions of dollars they've sent out to Nokia."
Specs for the Ativ S
The design of the Ativ S looks very much like that of Samsung's Galaxy S III. It has a 1.5 GHz dual-core processor, a 4.8-inch HD Super AMOLED screen, an 8 MP autofocus front camera with LED flash in the rear and a 1.9 MP front camera.
It incorporates near field communications (NFC) so users can share information with other NFC-enabled smartphones by tapping the devices together.
The Ativ S comes with Samsung Family Story preloaded. Samsung Family Story is a private social network that's also available on other Samsung devices, including the company's Smart TV.
Samsung ChatOn also comes preloaded on the device.
The Ativ S comes with the usual sensors — proximity, accelerometer and so on — and both A-GPS and GLONASS.
It runs on HSPA+ 42 networks and supports Bluetooth. It also has a slot for an SD card. Further, the Ativ S has a physical Windows button.
Making Nice With the Big M
"With this device, Samsung seems to be doing Windows Phone the right way," ABI's Morgan said. However, its approach "is not entirely in line with Microsoft's original Windows phone strategy," which is to put out a new differentiated device, find ways to push down the price and capture feature phone users who want to upgrade to smartphones.
"Since Day One, [Microsoft] haven't been able to hit the price target," because the hardware going into WinPho 8 devices is targeted at the mid-range.
The Ativ S' combination of dual-core processor and high-resolution screen "is a statement that they'll compete at the higher end with an ecosystem," Morgan suggested. "This is where Samsung's doing it right, because with the Ativ PCs and other devices, they all come in the same family, and that's where Microsoft should've been heading much sooner — taking its PC ecosystem and marrying it more closely to the smartphone ecosystem with a very similar OS."
Samsung's Choice: WinPho or Android?
Whether Samsung will focus more on WinPho 8 devices now after a California court ruled against it in its patent dispute with Apple, however, remains to be seen.
"If the Windows Phone does well, Samsung may shift focus, but the main issue with Windows Phone is that app developers haven't embraced it yet," Maribel Lopez, principal analyst at Lopez Research, told TechNewsWorld. "It's hard to hitch your buggy to a horse that's tied to a building."
While Samsung does face legal problems over its Android devices, "these can be worked around or paid for," ABI's Morgan said.
For now, WinPho 8 will be just another OS in Samsung's smartphone arsenal. "Samsung has always had multiple OSes under their belt, and has been able to shift with market trends," Morgan pointed out.
Samsung did not respond to our request for further details.