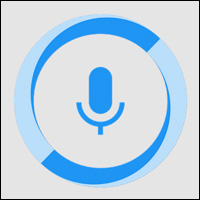 SoundHound on Tuesday launched a private beta of Hound — a personal assistant similar to Siri, Google Now and Cortana — and began fielding requests for invites.
SoundHound built its music ID service on voice and pattern recognition technologies. In developing Hound, SoundHound has retrofitted that technology's framework with what it calls its "Speech-to-Meaning" engine.
Barking Orders
The Speech-to-Meaning engine empowers Hound to understand complex requests from users much better than rival software, according to SoundHound. The Android-only app understands speech modifiers and natural language, so there's no need to speak in sentence fragments constructed around keywords.
Hound can do much more than retrieve a list of nearby restaurants or even those offering a particular type of cuisine. Users can give Hound commands such as "find a burger joint with pool and darts" or "find an Italian restaurant I haven't tried yet." It's that sort of specificity, and its ability to discern insights from what other software discards as minutiae, that distinguishes Hound.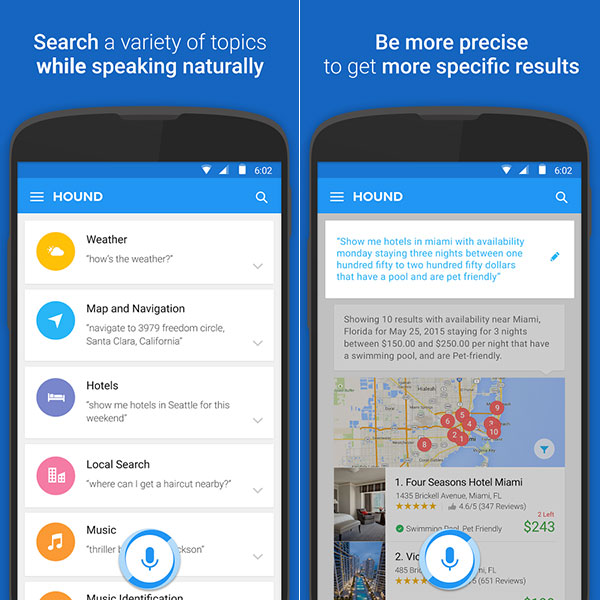 Like Siri, Google Now and Cortana, Hound connects to wide variety of mobile device apps and services to get the information requested by users. Hound can fetch results from search engines, sniff out files on stored devices, retrieve schedules, guide owners to destinations via GPS, and even dig up translations of words and phrases.
The Dog Days Are Over
Hound may be the runt in a pack dominated by billion-dollar big dogs Microsoft, Apple and Google. However, because SoundHound already has enjoyed success in related markets, there's reason for optimism about the app's chances for success.
"It's not like they're a young startup still feeling their way through complex business. The new voice-enabled solution builds on top of and extends an already successful platform," said Pund-IT President and Principal Analyst Charles King.
"Additionally, it seems to me that the market for these solutions seems fairly shallow," he told TechNewsWorld.
There will be room for another digital assistant until one finally dominates across all platforms, according to 451 Research's Kevin Burden, vice president of mobility research and data strategy.
"Today's digital assistants are there to respond to their users' requests, but not developed to the point where they can predict needs," he told TechNewsWorld.
"There is still too much development that needs to take place before digital assistants are viewed by their users as indispensable to their daily lives," Burden said, "to say the current crop of options will have the market locked up."
As for the enterprise, personal assistant apps will become important in that space only after they become indispensable to the average consumer, he suggested. Eventually, their predictive abilities will deliver "a new line of efficiencies" that enterprises will lean on in order to "develop further competitive advantages."