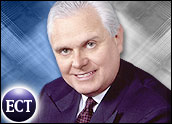 Secure Computing has been delivering solutions for Internet security for 20 years. With more than 11,000 global customers, the company offers support by a worldwide network of partners. The company is headquartered in San Jose, Calif., and has sales offices worldwide.
Secure Computing has gone through huge changes since last year. It had 38 employees and quickly took on 500 more after two critical acquisitions. Secure Computing acquired CyberGuard and CipherTrust, and now integrates its overlapping security products to enhance its application gateway and Web gateway offerings.
John McNulty, who serves as chairman, president and CEO of Secure Computing, discussed with TechNewsWorld his views on the issues facing the Internet today.
TechNewsWorld: How confident are you about economic life on the Internet?
John McNulty:
It is early in the Internet's growth cycle. It is still too soon in seeing the true potential for commerce on the Internet. The ongoing expansion of e-commerce involves lots of money. Meanwhile, we have a robust market to practice in. E-commerce and e-business are going to continue to expand.
TNW: Should e-commerce participants feel a greater sense of safety online, especially in light of the debut of Microsoft's new operating system, Windows Vista, in February?
McNulty:
Just as the Internet offers a robust market place, so will the threats and opportunities for malicious activity continue. The Internet is a place where e-commerce players have to be careful, especially where the new operating system is concerned. Microsoft is much more security focused at the server level. Its goal now is to deal with the infrastructure within Vista. But already Microsoft has well-documented problems that it cannot solve. Enterprise networks need a whole lot more security than this. I can make a strong argument about why anyone should not want to have security come solely from Microsoft. So I don't see Vista as solving security for consumers or e-commerce players.
TNW: Can we expect to see these threats neutralized any time soon?
McNulty:
The global marketplace will get worse instead of better. People have to take security more seriously. The user has been the weakness in the security formula. We in the industry must educate users better about what causes security problems. This is the most important thing. There will always be problems with one billion plus people on very fast networks. This gives lots of targets to very knowledgeable hackers who are intent on making money. That is what is driving the malware industry.
TNW: What is one of the most pressing issues facing networks today?
McNulty:
The edge of the network has disappeared due to prominence of wireless and client devices connecting through the gateway. Our defenses to hacker and data theft attempts have to grow faster than the hackers' threats. Such a giant social network that the Internet has become and the speed of its connections are the main cause of malicious code spreading so rapidly. The industry has to mandate a bullet-proofed computing environment. Malware can take many forms. Real-time defenses are the key to defeating them. We are seeing as many as 400,000 new 'zombies' (malware-infected computers) per day.