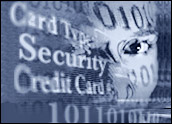 Security experts have been debating for years the merits of whitelists versus blacklists in securing an enterprise, and last week the debate continued to rage with the release of some test results from the Tolly Group.
The group tested three endpoint protection programs: McAfee Endpoint Protection Suite, Symantec Endpoint Protection 12.1 and Parity Suite 6.0 from Bit9, which also sponsored the tests.
The McAfee and Symantec have blacklisting solutions. Bit9 uses whitelisting.
According to the tests, Bit9's product protects both Windows clients and Web servers more effectively than the products using blacklisting.
Both Symantec and McAfee, however, challenged the Tolly findings.
Symantec offers one product to protect endpoints and another to protect Web-facing servers, explained Piero DePaoli, Symantec's director of product marketing. Symantec asked Tolly to take that into account when conducting its tests, but it didn't do it.
"Unfortunately in this test, Tolly Group only included Symantec Endpoint Protection. Therefore, the results are exactly as expected — inaccurate and unreliable," he told TechNewsworld.
As for McAfee, it has a whitelisting solution, McAfee Application Control, but it says that wasn't tested by Tolly either. "We are confident that had the correct McAfee solution been tested, the results would have been very different," McAfee Group Solution Manager Dan Wolff told TechNewsWorld.
Anonymous Releases Linux Distro
A version of Linux allegedly created by members of the hacker collective Anonymous made a brief appearance on the Internet this week before being yanked from circulation by SourceForge, an open source software site.
Although the project claimed to be connected to Anoymous, some members of the collective disavowed any connection to it. Those denials, coupled with criticisms from security experts, persuaded SourceForge to pull the plug on the project.
"We looked at the project and decided that although the name of the project was misleading — we see no evidence that it is connected with Anonymous — it appeared, on initial glance, to be a security-related operating system, with perhaps an attack-oriented emphasis," SourceForge wrote in its blog.
"SourceForge, and the Open Source community as a whole, values transparency, particularly where issues of security are involved," it continued. "This project isn't transparent with regard to what's in it."
Android Malware With a Twist
As Google's mobile operating system Android has grown in popularity, so has its attractiveness to malicious hackers. Typically, miscreants will either post infected apps to Google Play, formerly the Android Market, or infect legitimate apps there. They've also created modules within their PC malware to infect an Android phone when it's synced with a desktop.
Once the malware makes it to a phone, it will do things like send automated text messages to premium services without the user's knowledge, running up a big bill, or perform man-in-the-middle attacks to obtain confidential data, such as bank account information.
Last week, however, a new wrinkle in malware design was discovered by McAfee researcher Carlos Castillo. The malware plants a Trojan on the phone that can be remotely controlled by a hacker's server and be used to craft credible phishing attacks to con additional credentials from a user.
"Due to the increasing popularity of Android and mobile-banking applications, we expect that more threats like this will appear," Castillo predicted.
Breach Diary
Calendar