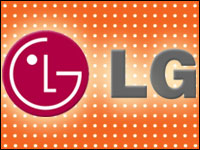 South Korea's LG Electronics on Thursday unveiled the LG Optimus 2X, a smartphone with a dual-core processor.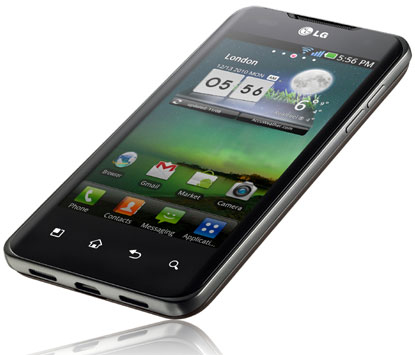 LG Optimus 2X
This uses Nvidia's Tegra 2 processor, making for faster, smoother Web browsing and a better multitasking experience, LG said.
The Optimus 2X will be released with Android 2.2; it will be upgradable to Android 2.3 later.
LG will offer the Optimus 2X in South Korea next month. The device will then be shipped to Europe and to other countries in Asia.
It's not clear when the device will be available in the United States.
LG did not respond to requests for comment by press time.
Optimus 2X Tech Specs
The Optimus 2X will offer 1080p high-definition video recording and playback with HDMI (High-Definition Multimedia Interface) mirroring, LG said.
This will let users run the videos on external displays at full HD quality. It will also allow a console-like gaming experience on external DLNA (Digital Living Network Alliance)-compatible digital device, such as HD TVs.
The Optimus 2X will be able to connect wirelessly to external DLNA devices, LG said.
The phone includes an accelerometer and gyro sensor. It also has a micro-USB port. The phone has a 1500mAH battery, LG said. It has a 1.3MP front-facing camera and an 8MP rear-facing camera.
Other Optimus 2X features include a 4-inch WVGA screen, and 8GB of memory expandable to up to 32GB using a microSD card.
Optimus 2X's Heart
The Optimus 2X uses a 1GHz Nvidia Tegra 2 processor.
This is claimed to be the world's first mobile dual-core CPU. It is a dual-core ARM Cortex A-9 CPU.
The Tegra 2 includes an ultra-low power GeForce graphics processing unit (GPU). This lets it offer up to two times faster Web browsing and up to five times faster gaming. The GPU also includes what's claimed to be the world's first mobile 1080p HD video processor.
Step Back, Optimus Prime
Multi-core smartphones and mobile devices such as PC tablets may be the norm in the future, Carl Howe, director of anywhere consumer research at the Yankee Group, told TechNewsWorld.
"It's a question of offering performance at lower power," Howe explained. "You get the same performance but at a lower clock speed, which consumes less power."
Further, a multicore device gives users plenty of power in reserve.
"You'll have more horsepower when you need it, and when you're doing routine things, you might be able to turn off one core, which is a typical strategy for dual-core devices," Howe pointed out.
Over time, mobile devices will go the way of the desktop and incorporate an increasing number of cores, Howe predicted. "Dual-core isn't the end here; you'll see quad-core and eight-core processors," he elaborated.
However, that alone won't make for better mobile devices.
"The real gotcha is the software," Howe stated. "Typically chip manufacturers give OEMs software to help manage multiple ports. How effective that is will vary from manufacturer to manufacturer," he added.
"The software that enables the parsing of tasks and processes has to be developed and done accurately or it's not gong to make that much of a difference," Will Stofega, a program director at IDC, told TechNewsWorld.
HTC Stings With the Scorpion?
Meanwhile, rumors have arisen concerning a dual-core HTC smartphone, apparently dubbed the "Scorpion."
This is reported to have a 1.5GHz dual-core Snapdragon processor and run Android 2.2.
HTC spokesperson Rickey Bird gave no further details.
"Currently, there is no device available from HTC by that name," he told TechNewsWorld.