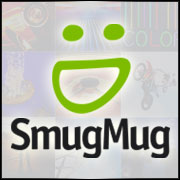 For the first time in more than a decade, SmugMug has given itself a major facelift.
The new look for the image watering hole comes a scant two months after Flickr, another picture Web oasis, overhauled its Web presence — a move that received mixed reviews from some of its 89 million or so users.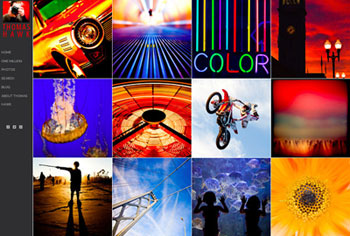 New SmugMug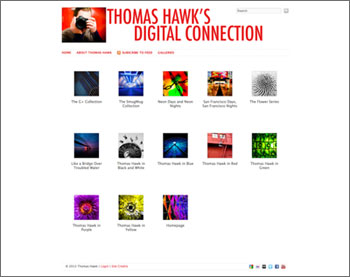 Old SmugMug
Through its redesign, SmugMug aims to give the site a cleaner and more modern look. For example, it has adopted a new "tiled" interface that's become popular in design circles these days.
It's also pledging better cross-platform performance — although, while it has an Android app, it has yet to introduce an iOS offering.
"We saw this as an opportunity to combine what we've learned through our 11 years, and make SmugMug into what we always imagined it could be," said Brian Strong, the site's lead engineer.
New Layouts for Some Photogs
In addition to removing much of the clutter in the old interface, the new SmugMug is offering two dozen new layouts for its power users, who pay US$60 a year for access to extras.
SmugMug offers a lower subscription tier — $5 a month or $50 a year — but the new layouts aren't offered to them. There are also two business tiers: $20 a month or $150 a year, which includes some selling services; and $35 a month or $300 as year, which includes customized retail services.
All tiers have unlimited storage, which has been a nettlesome issue for Flickr. Following its revamp, Flickr ditched its $25 a year for unlimited storage option, although it allowed existing users who had taken advantage of the offering to keep it. However, all Flickr users get 1 TB of photo storage for free.
SmugMug's new array of layouts is a lot larger than that offered by sites like Photoshelter Beam and Squarespace.
"We've built a product that's not only the most stunning service you've ever seen, but offers unlimited personalization that the Web has never seen," SmugMug CEO Don MacAskill claimed.
"Alone among all the major photo-sharing services, we understand that photo-sharing doesn't just begin and end with beautiful. It begins with stunning and ends with personal," he added.
Price of Customization
Pretty layouts can still be monotonous, however, if millions of people are using them. SmugMug's answer to that problem is offering its users lots of customization options.
Members can edit the color and textures of their photo galleries. Page margins can be altered. Buttons, logos and headings can added.
What's more, maps can be linked to photos to show where they were taken, comment areas added to pages, background photos created for pages, and Facebook and Twitter feed boxes located on them, too.
As anyone who has ever worked with software that offers a lot of customization knows, such features are a two-edged sword. With great customization comes great complexity.
The controls for customizing SmugMug's layouts are "dizzying," David Pogue wrote in The New York Times, noting that handcrafting the look would require a serious investment of time to learn the controls.
Apples and Oranges
SmugMug is heading in the right direction, said Popular Photography online editor Stan Horaczek.
"The portfolio model is getting really popular now, and I think a lot of people really like it," he told TechNewsWorld.
Web designers sometimes complain about being locked into templates, he noted. "Twenty-plus starting templates is really solid, though, and I'm glad they went the extra mile to make them all responsive."
Although SmugMug has been compared to Flickr in some circles, the two services don't really square up.
For example, SmugMug doesn't offer any free services.
"SmugMug has been interesting because from the get-go they were based around a paid subscription model," Chris Chute, an imaging analyst with IDC, told TechNewsWorld.
"Pretty much every other site, including Flickr, was based on a freemium business model," he added.
A large portion of SmugMug's users are creative professionals — it estimates that 30 percent of its "millions of users" are professional photogs — who will likely embrace the revamp of the site.
"What this latest update attempts to do is to give its core customers the ability to customize their presence as much as they see fit," Chute said. "That makes sense, because if you're a creative professional that's something that you're probably willing to do."