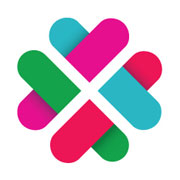 A crowdfunding campaign forJibo, a little robot designed to become one of the family, kicked off Wednesday on Indiegogo, and with 29 days remaining, it already has raised more than US$577,000 — nearly six times its $100,000 target.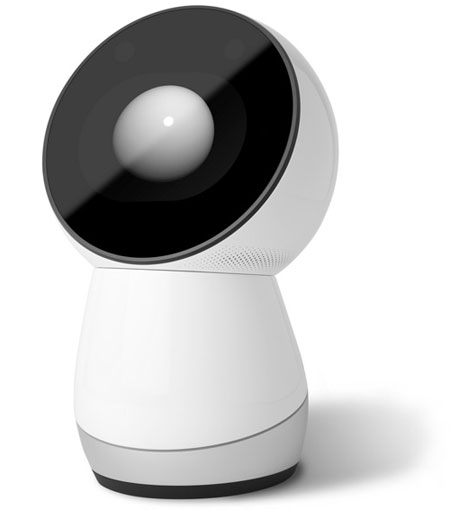 The voice-controlled robot with a friendly face is a do-it-all personal assistant. Communicating with users in a human voice, it can learn individual preferences, relay messages and reminders, and function as a video conferencing device, for starters. It can take pictures, provide information from the Web or apps, order food and display e-books.
Personal Context
Jibo has two high-resolution cameras that can recognize faces and capture photos. By recognizing each member of the family, Jibo can deliver the right messages and information to each person at the right time. Jibo can connect to smartphones (via an app), computers and other Jibos in the same home.
The robot stands around 11 inches tall and weighs approximately six pounds. It can pivot to face users wherever they are in a room using its three full-revolute axes. It features an LCD touchscreen, full-body touch sensors, WiFi and Bluetooth connectivity, and an ARM-based mobile processor. Jibo operates in U.S. English, though it will recognize and communicate in other languages over time. Users can opt to run Jibo using an optional battery pack, which is good for around 30 minutes of power.
Jibo runs on an embedded Linux-based platform, and the developer version comes with an SDK for creating new functionality. Users will have the option of purchasing physical accessories from the Jibo store to expand the robot's capabilities and customize its appearance.
The first Jibos will ship to the U.S., Canada, EU, Japan, Korea and Taiwan in Q3 2015 prior to an early 2016 public launch. The first wave of robots will ship with full functionality, outside of the videoconferencing and mobile apps, which will be available by the holiday season in 2015. Those who fund the project on IndieGoGo can pre-order a Jibo for $499. Developer editions are available for $599.
Jibo was founded by Cynthia Breazeal, a professor at the Massachusetts Institute of Technology, who directs the university's Media Lab Personal Robots group.
"To me, Jibo is more of an intelligent computing/networking interface," said Jim McGregor, principal at Tirias Research.
"You could integrate all of the features minus the motion into any computing platform, including a smartphone," he told TechNewsWorld.
Companion Devices
"As technology becomes more powerful and portable, we've been seeing an increasing number of devices that act as companions to more powerful PCs, laptops and smartphones," said Charles King, principal at Pund-IT.
"Wearables like FitBit and emerging smartwatches qualify as one kind of approach to this. Jibo and other similar home devices are another," he told TechNewsWorld.
"In the past, we've seen technology act as the medium for social interaction between people, but Jibo offers the ability to actually be the interaction," said Toren Kutnick, research director at Myria RAS.
"As our homes become more connected, the ability to interact with all this technology quickly and easily will become more important, and Jibo may offer an interesting interface solution," he told TechNewsWorld.
Niche Product
"In its current form, it seems more like a toy to me," Tirias' McGregor said. "So it could find a place in the home, but with all the other computing platforms, especially mobile platforms, at our fingertips, I really think this is still a niche product unless it can add unique functionality that the other platforms do not have, such as actually cleaning the kitchen."
Jibo's voice interaction appears a key selling point for the device. Personal assistants such as Siri and Google Now have paved the way for rich natural language processing in connected devices. While it's unclear whether most people want to talk to machines, Jibo may be the next step in fostering human-technology voice relationships.
"The fewer barriers — like typing on a keyboard — we can place between our thoughts and the person or thing we are communicating with, the more natural the social interaction is likely to seem," Myria's Kutnick said.
Human Touches
"Speech recognition and synthesis have been around for decades," said robotics expert Mark Yim, a mechanical engineering and applied mechanics professor at the University of Pennsylvania.
"When products first tried to incorporate speech, manufacturers realized people don't like talking to their appliances or computers. However when the need arises — like requiring hands-free input — I think consumers are happy to use voice interaction," he told TechNewsWorld. "The question is whether the need for voice is required. I think people tend to prefer conversational speech with sentient beings."
While the object with Jibo may be to foster closer connections between humans and technology, many people are wary of devices that are too human-like.
"Making robots resemble humans is difficult and impractical for most applications," McGregor suggested.
"Robots should be designed around the applications they are designed to perform. Now, will we see robots that resemble humans in the future? Yes, but by that time, I believe humans will accept it just as they have all other forms of technology," he predicted.
'Very Elegant'
"My guess is that devices like Jibo that have interesting simple motions are more likely to gain acceptance before those that more human-like," UPenn's Yim suggested. "It's very elegant."
"That complex technology needs to have a human — or at least happy — face is a bit of common wisdom for which I don't see much proof," Pund-IT's King offered.
"People are almost endlessly adaptable. Today, it isn't unusual for even people who are not especially sophisticated technologically to seamlessly interact with multiple UIs and OSes in the course of a single day," he said.
"So why would they want or need a human-stylized personal assistant at home to tell them their smartphone is ringing? For decades, human-resembling robots have been great fodder for science fiction, movies and TV, but their attractiveness beyond those venues seems limited," King maintained.
"Today robots like Jibo should resist the urge to look more human because of something known as the 'uncanny valley,' or the almost-human like quality that has a tendency to unnerve most human beings," Myria's Kutnick cautioned.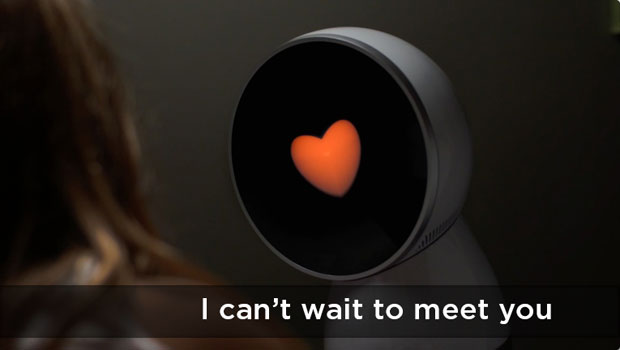 "In the short term, robots like Jibo are more likely to gain acceptance," he said, "because of their friendly, almost animal- or cartoon-like appearance that is currently a more acceptable aesthetic to humans."