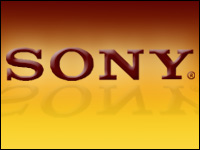 Hot on the heels of rival Nikon's new Coolpix line, announced earlier this week, Sony announced its latest entries to the fiercely competitive digital camera market on Thursday.
The two new cameras in its Cyber-shot line are the DSC-TX1 and DSC-WX1. Along with the new cams, Sony revealed a device it calls the "Party-shot Docking Station."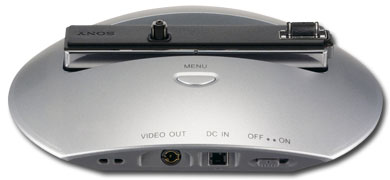 Sony Party-shot
The cameras have several new features, including improved shooting in low-light conditions.
Pre-orders for all three devices begin Thursday, and the products will be available beginning in September.
Would You Invite This One?
The Party-shot (model IPT-DS1) is a platform onto which the user mounts a digital camera. The platform then pans 360 degrees and tilts 24 degrees. It automatically detects faces and smiles, using Sony's BIONZ image processor, adjusts the composition, and snaps shots.
The device is designed to capture natural expressions and candid moments without the need to hire a photographer or assign anyone at a party to camera duty, according to Sony.
Could that be too much of a good thing? Early reaction on gadget blogs has been mixed, at best.
"In theory, when you wake up [after partying hard], you'll have a memory card full of semi-candid, Facebook-ready pictures," John Herman posted in the blog Gizmodo. Though he pointed out the advantages of its features over a tipsy, camera-slinging partygoer, "the fact that it's stranded wherever you put it seems like it would sort of kill the possibility of truly candid shots, and make your photo albums a mite repetitive," he said.
"Anyone with half an ounce of dignity will likely freak out and leave upon seeing this set up at your next shindig," wrote Darren Murph on Engadget.
Don't presume you can mask your late-night misadventures by hiding in a dark corner. Combined with the right camera, the Party-shot can take excellent detailed photos by candlelight, thanks to the low-lighting shooting capabilities of the two new Cyber-shot cameras that were just announced, Sony said.
Low-Light Shooting
Sony's Cyber-shot TX1 and WX1 are the first cameras to use its new Exmor R back-illuminated CMOS sensor technology. This positions wires and other circuit elements behind the light-sensitive photo-diodes instead of above them as is usual, letting the photo-diodes gather in more light.
This feature is enhanced through hand-held twilight and anti-motion blur multi-shot modes, as well as Sony's BIONZ processor. BIONZ converts raw image data from a CCD into the appropriate format — such as JPEG or .TIFF — that the image will be stored in on the SD card.
Photographers can get highly detailed images by candlelight without needing a flash or a tripod, Sony claimed.
That would make the combination of the Party-shot and one of these new Cyber-shots a great tool for blackmail — victims won't even know when they've been photographed.
The Party-shot mounts on any tripod and runs for up to 11 hours on two AA batteries, or off a wall socket with an AC adapter that is sold separately.
A Real Money-Maker?
The Party-Shot will cost about US$150, and it will be available in September.
Despite the mixed early reaction, launching it makes sound business sense, Carl Howe, director of anywhere consumer research at the Yankee Group, told TechNewsWorld.
"In any competitive market — and the digital camera market is very competitive — a tried and true strategy for making better profits is to sell accessories, which typically have higher profit margins," Howe said
"Unique accessories such as this one would have a much higher profit margin than others."
More Info on the Cameras
The Cyber-Shot TX1 and WX1 include Sony's Sweep Panorama and 10-frame-per-second burst shooting features. They shoot continuously while the user pans across a scene and automatically stitch the pictures together using the BIONZ imaging processor to produce one panoramic picture.
The TX1 takes panoramic shots of up to 185 degrees; the WX1 goes up to 256 degrees.
Both cameras have a resolution of 10.2 megapixels. They both have high-definition (HD) video capability, recording HD movies in 720p MPEG4 format. Users can record up to 29 minutes in high-definition.
The cameras include several smart features including Intelligent Auto mode, face detection, Intelligent Scene, and Pet mode, which Sony describes as a feature "that minimizes blur when shooting moving pets."
Sony representatives were not available for comment.
The TX1 will be available in September in silver, gray, pink and blue. It will be priced at about $380. The WX1 will be available in October, and it will only be available in black. Price: About $350.