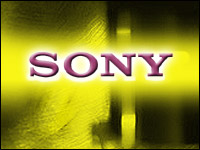 Sony on Tuesday announced the Xperia Z Ultra, which it bills as having the world's slimmest and largest full HD smartphone display, and the third generation of its SmartWatch — the SmartWatch 2.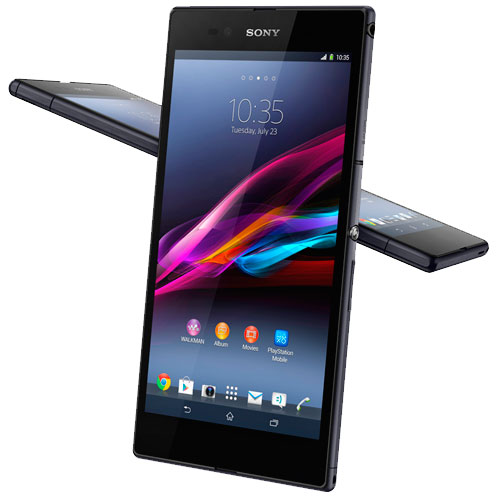 Sony's Xperia Z Ultra
Like the Xperia Z Ultra, the SmartWatch 2 offers only a small improvement over the previous models.
"The Z Ultra is Sony's effort to shore up its smartphone product portfolio from a form factor perspective," Josh Flood, an analyst at ABI Research, told TechNewsWorld.
It is "uniquely large in comparison to its thinness" and contains "all the key technologies" available in the flagship Xperia Z, he pointed out, adding that its hardware specs are "slightly superior" to those of its immediate predecessor, the Xperia ZR.
As for the SmartWatch 2, Sony is currently "the only established technology company producing a smartwatch on a commercial scale" and competitors are all working on smartwatch designs, so this is "an ideal time for Sony to make a big push on the product and differentiate itself," Flood suggested.
"Unfortunately, this smartwatch won't do that," he added.
Xperia Z Ultra Specs
Apart from a 6.4-inch touchscreen full HD display and a 2.2 GHz quad-core Qualcomm 800 CPU, the Xperia Z Ultra is pretty much the same as its predecessors, the Xperia Z and ZR. All have Sony's Triluminos Display for mobile that leverages the company's Bravia TV technology, X-Reality for mobile and OmniBalance design.
All of the models have a built-in camera with Sony's Exmor RS sensor. All are water- and dust-resistant to IP 58 and IP 55 standards, and they come preloaded with Sony's Walkman, Album and Movies applications.
However, the Z Ultra will come with an exclusive free entertainment content offer, including a free trial of the Music Unlimited2 service, subject to availability.
The Z Ultra has a robust security architecture. It has a keyboard, and Near Field Communication capability, which lets users share content with other NFC-enabled Sony devices, including the SmartWatch 2 and TVs.
It accepts input from any pencil or from capacitive styluses or metal pens with tips more than 1 mm in diameter.
"I think the stylus capability is essential for a phablet," ABI's Flood remarked.
However, "A stylus is just a digital pencil," Lopez told TechNewsWorld. "The question is, what do we use the pencil for? Sony needs some killer apps for it."
The Z Ultra will launch globally in Q3. Pricing was not disclosed.
SmartWatch 2 Capabilities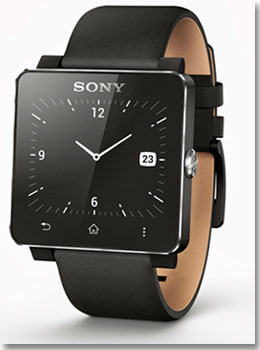 Sony's SmartWatch 2
Sony's SmartWatch 2, which pairs with an Android smartphone, can be personalized with more dedicated apps than any other smartwatch, the company said.
It can take photos remotely, as well as manage emails and text messages. It is water- and dust-resistant, just like its predecessor.
What's new is the NFC capability, a higher-resolution screen, longer battery life, standalone watch functionality and a variety of additional apps — many of which are preloaded — that have emerged since the last SmartWatch was introduced in April of 2012.
The SmartWatch 2 will be available worldwide from September. Pricing was not disclosed, but its predecessor cost US$150.
Crazy Like a Fox
There might be some method in Sony's madness — after all, this is the company whose late cofounder and chairman Akita Morita declared in his autobiography, Made in Japan, that Sony's plan was to lead the public with new products rather than ask them what kind of products they want.
"The public does not know what is possible but we do," he wrote.
The SmartWatch "is one of the potential interfaces for the digital home," said Maribel Lopez, principal analyst at Lopez Research. "I believe Sony looks at this as part of the control system for your digital life."
That digital life is the latest battleground for consumer electronics manufacturers such as Sony and Apple, which are locked in a battle for the home entertainment center.
As for the Xperia Z Ultra, "there is a global landscape that's still buying smartphones like crazy," Lopez pointed out. "There are many levers Sony can pull — pricing, distribution, for example — to be successful."