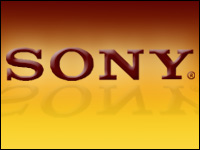 Sony is readying a hybrid Vaio notebook with a docking system that augments its hardware, as well as another Vaio sporting Chrome OS, according to a report in SonyInsider.
The so-called hybrid notebook will feature the communications technology Apple introduced as "Thunderbolt" recently in its MacBook Pro notebooks, the report stated.
This notebook will apparently have an unltra-thin chassis as well as a docking station equipped with its own discrete graphics processing unit (GPU), a Blu-ray drive and other connectivity options.
"Intel is in ongoing discussions with all PC OEM customers about implementing Thunderbolt technology on their systems," Intel spokesperson Dave Salvator told TechNewsWorld.
"Apple took a strong interest and collaborated with Intel to help bring the technology to market at this time," Salvator elaborated. "There is no exclusivity to this arrangement."
Sony and Apple did not respond to requests for comment by press time.
Possible Tech Specs for the Sony Hybrid
The ultra-light Sony Vaio notebook will have Intel Wireless Display, SonyInsider claims.
Intel Wireless Display lets users view and share content from their hard disks, home networks or any browser-equipped device with the largest screens in their homes. That sounds suspiciously like Sony's Qriocity, which targets Apple's iTunes service.
The Vaio will apparently also have a solid-state drive, an Intel i7 processor, HDMI output with 3D support and a battery life ranging from 8 hours to 16.5 hours. It will weigh about 2.5 pounds.
The docking station will have an AMD Whistler-XT discrete graphics processing unit with 1GB of VRAM, a Blu-ray read/write drive, HDMI and VGA output, an RJ45 Ethernet port and a USB port. It will weigh about 1.5 pounds, SonyInsider reported.
"I would expect Intel to let other PC OEMs make use of the Thunderbolt technology," Matthew Wilkins, a principal analyst at IHS iSuppli, told TechNewsWorld.
Intel would not confirm whether Sony will unveil an ultra-light notebook using Thunderbolt technology.
"That's a question to take up with Sony," Intel's Salvator said.
About ThunderBolt
Thunderbolt, which is Apple's name for Intel's Light Peak I/O technology, was codeveloped by the two companies. It has two bidirectional channels offering maximum transfer speeds of up to 10Gbps each.
The technology uses two protocols — PCI Express for data transfer and DisplayPort for displays. It is compatible with existing DisplayPort displays and adapters. Users can daisy-chain up to six peripherals using Thunderbolt.
Device manufacturers that have announced support for Thunderbolt include Western Digital and LaCie.
Apple became the first computer vendor to deliver Thunderbolt in products when it announced a new MacBook Pro line using that I/O technology in late February. However, while Intel plans to use optical connectors in Thunderbolt, the version in the MacBook Pros uses copper instead.
That doesn't mean the Mac Pros can't use optical connectors, though.
"The version shipping today on Apple's MacBook Pro systems can use either electrical cable, which is copper, or an active optical cable," Intel's Salvator remarked. "Thunderbolt will have those same options when it runs on other systems," he added.
Intel expects to see other systems using Thunderbolt on the market early next year, Salvator said.
Other Planned Sony Products
Sony also has a Vaio laptop running Google's Chrome operating system, SonyInsider stated.
This will likely have an Nvidia Tegra 2 core processor, 1GB of memory, a 16GB eMMC (electronic multimedia) card, an 11.6-inch LCD display with a resolution of 1,366 x 768 pixels, and an ultra-low power GeForce GPU from Nvidia, according to SonyInsider.
The device will have a wide keyboard similar to the Google Chrome Cr-48 laptop keyboard, SonyInsider suggested. It will run on WANs and have an 8-hour battery life.
The Vaio laptop running Chrome OS will weigh about 2.2 pounds, SonyInsider reported. It will be launched in summer. Features such as Bluetooth and GPS will reportedly be added later.
It's not clear whether Sony will be able to launch either of these products on time. The company, like many other Japanese manufacturers, was hit hard by the massive quake that struck Japan last week and the tsunami that followed.
At press time, reports said indicated Sony would restart a lithium-ion battery plant that it closed in the aftermath of the quake and tsunami, but six of its other plants will remain closed. Those six turn out various products, including lasers for Blu-ray players.