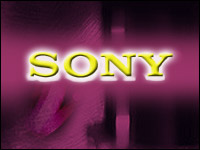 Sony on Thursday announced its SmartWatch Android smartphone accessory. The device, worn on the user's wrist, links to the user's smartphone through Bluetooth.
It acts as an intermediary to let users perform simple functions on their smartphones.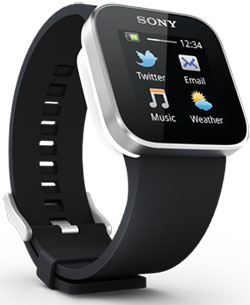 The Sony Smartwatch
The SmartWatch works with most smartphones running Android version 2.1 or higher, Sony said. It's offered at US$150.
The device can also be used with Sony tablets, Stephen Sneeden of Sony Mobile Communications told TechNewsWorld, but "our initial focus is on compatibility with Android phones."
Handing Out the Tech Specs
The SmartWatch measures about 1.4 inches square and is 0.3 inches thick. It weighs just over half an ounce.
The device has a 1.3-inch OLED display with a resolution of 128 by 128 pixels. It uses Bluetooth 3.0.
The SmartWatch is charged through a standard USB port and has a battery life of up to four days.
The device is compatible with various Sony Xperia smartphones, Sony's Sneeden said. It's also compatible with various smartphones from HTC, including the Desire, Sensation and Wildfire; Motorola's Droid 2 and Razr; and several Samsung Galaxy smartphones, including the Galaxy S II, Galaxy SL, Galaxy Mini and Galaxy 5.
The SmartWatch is dust- and splash-proof. It comes with a black rubber wristband and has a rear-mounted clip for attaching the device to the user's clothing or belt when the wristband is removed. Users can purchase wristbands in five additional colors.
SmartWatch Functions
The SmartWatch supports English and several European languages as well as Chinese and Japanese.
It supports events, messaging, corporate email for Sony and Sony Ericsson Android smartphones, Gmail for other Android smartphones, calendar notifications, Facebook, Twitter, Music Player, a Find Phone app and a weather widget.
More than 30 key apps, all customized for the SmartWatch's 1.3-inch touchscreen, are available for download through Google Play, Sony's Sneeden said. These include apps for social updates, workouts and music.
Users can make and take calls, or mute or reject them. They can also send pre-set SMS messages. SmartWatches let users read social updates, and send and receive text messages and email. It also lets them control music on their smartphones and snap pictures with their Android phones from a distance.
Chill Out, Dick Tracy
The SmartWatch is the first of many so-called Smart Extras that Sony plans to launch. Smart Extras connect with and expand a smartphone's reach and user experience.
"SmartWatch is for anyone who wants to discreetly stay in touch with their Android smartphone or for those who are active and want to have their hands free," Sony's Sneeden remarked.
"I give Sony A for effort, but I think the SmartWatch may have limited appeal," Andrew Eisner, a director at Retrevo, told TechNewsWorld. "It has such a small screen, and while it'll be able to work with a lot of apps, I don't think it's going to be a huge seller for Sony."
Talk to the Hand
Other issues may also hamper sales of the SmartWatch.
"Nobody wears watches anymore, and while it seems the SmartWatch might appeal more to women who keep their phones out of reach in pocketbooks, they're probably going to be less likely to wear something as geeky-looking as this," Eisner pointed out.
Further, the SmartWatch has limited functionalities, Eisner pointed out.
"At least the iPod Nano when worn on the wrist can play music, and has a headphone jack, which the SmartWatch doesn't," Eisner elaborated.
Tik/Tok makes the LunaTik kit, which lets users convert their iPod Nanos into wristwatches, for $80.
There's also Allerta's Pebble smartwatch, which has an e-paper screen with backlight, links to iPhones and Android smartphones through Bluetooth 2.1 and offers various other features. It's priced at $100.