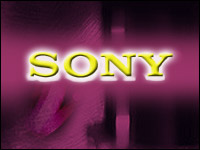 Sony on Wednesday launched the Xperia Tablet S at the IFA consumer electronics show in Germany.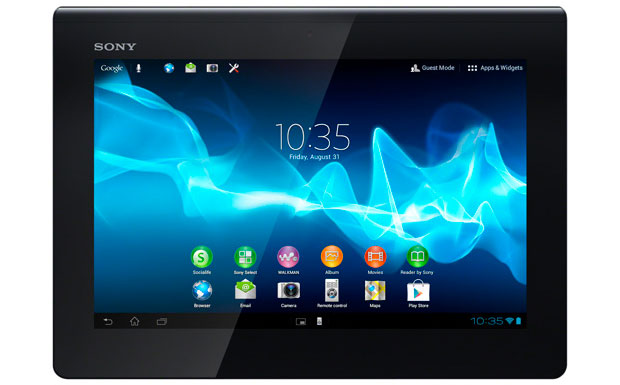 The Sony Xperia Tablet S
It's the second generation of the Tablet S, and it continues its predecessor's positioning as both a tablet and a universal remote control.
However, the Xperia Tablet S is slimmer than its predecessor. Further, it has a quad-core Tegra 3 processor and is now included in Sony's Xperia sub-brand, which covers mobile experiences and includes the PlayStation.
The Xperia Tablet S will replace the Sony Tablet S, Sony Electronics spokesperson Maya Wasserman told TechNewsWorld. It will be available in the United States on Sept. 7.
Specs for the Xperia Tablet S
The Xperia Tablet S runs Android 4.0. It will be upgraded to Android Jelly Bean when the version becomes available.
The device's 9.4-inch screen is coated to reduce fingerprint smudges and glare.
The Xperia Tablet S has a full-sized SD card slot and HDMI connectivity. It also has built-in WiFi capabilities.
Sony will preload redemption codes that will let purchasers access three out of 15 available movies from the Google Play movie library.
Sony Cosa Nostra
The Xperia Tablet S will come with Sony Entertainment Network Services preloaded. This will give users access to music, videos and games from the network. It will also let users store photos and videos in the cloud and share them on any device at any time with friends through Sony's PlayMemories Online service.
A preloaded Reader app will let Xperia Tablet S owners purchase eBooks from Sony and manage their books across Sony Readers and Xperia smartphones. This fall, Xperia Tablet S owners will be able to access dedicated content from PlayStation Mobile.
Sony also offers Small Apps, which will let Xperia Tablet S owners use minimized versions of various apps simultaneously with another app. Any widgets downloaded to the tablet can be added to the Small Apps.
The tablet's Socialife feature aggregates owners' social networking sites and news feeds. Further, Sony offers three media apps on the tablet: Walkman, Album and Movies.
"Sony has a history of doing things differently from other brands," said Jeff Orr, senior practice director mobile devices at ABI Research. "They work with the standards organization and give a little spin on the end to work with their own ecosystem."
Making the Android Pilgrimage
Sony hasn't had much success with its Android tablets so far, but this might change. "It has the user experience and the content ecosystem and now just needs to get its sales and marketing fully functioning," Peter King, director of tablet and touchscreen strategies at Strategy Analytics, told TechNewsWorld.
However, a lot will depend on whether consumers will appreciate Sony's quirky approach.
"Every Android tablet has to be compared against the Nexus 7," ABI's Orr told TechNewsWorld.
Like the Nexus 7, the Xperia Tablet S is based on the Nvidia Tegra 3 processor. However, the Nexus 7 already runs Android Jelly Bean, the latest iteration of the OS. Further, the Google tablet is priced at US$200, while the Xperia Tablet S will be offered in three models starting at $400.
Controlling the Home Media Center
In the U.S., Sony is marketing the Xperia Tablet S primarily as a remote control device, using infrared (IR) technology.
Pairing IR with DLNA technology "would give users the ability to discover audio and video content on DLNA-enabled devices," ABI's Orr pointed out. However, IR is competing with Bluetooth as the standard for remote control devices.
Further, "[we must ask] how does the Sony experience compare with what Apple's doing with Apple TV and Airplay, and with what Samsung's offering?" Orr continued. Features in Samsung's Smart TV line include facial recognition, gesture recognition and a variety of apps.
Also, users with iPhones who want to fit it into the Sony [home entertainment] environment need to figure out if that will work, Orr said. "It probably doesn't."