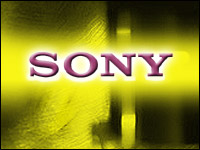 Sony has launched a new Vaio hybrid tablet/laptop and two new Vaio Ultrabooks; the trio became available on Sunday.
All three have premium audio and visual technologies, and they use Intel's Haswell processors, which were designed for low power consumption.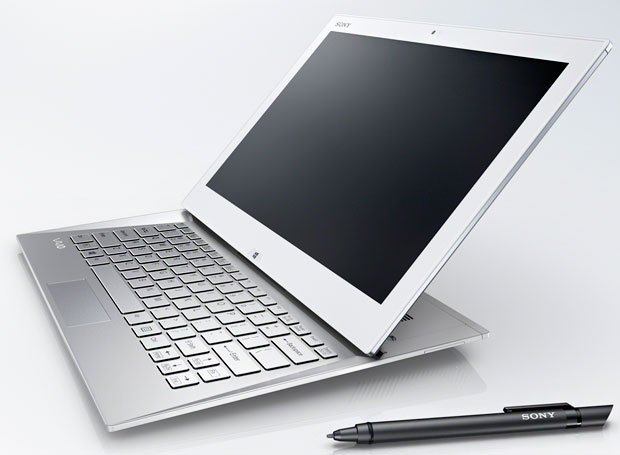 VAIO Duo 13 Slider Hybrid PC
At US$1,150 to $1,400, they're pricier than the comparable MacBook Air or other Ultrabooks.
"They're clearly for premium buyers who want a notebook or computer or tablet that's better than anyone else's," Rob Enderle, principal analyst at the Enderle Group, told TechNewsWorld. "These tend to be halo products that showcase what a vendor can do and get people interested in the line so they will ultimately buy more affordable products from the vendor."
However, that strategy might have a negative impact on sales.
"Sony keeps thinking they can charge premiums and that's fine when you're in Japan, but when you're trying to sell internationally, it doesn't go far," Jim McGregor, principal analyst at Tirias Research, told TechNewsWorld. "It's not just a Sony thing; it's a Japanese thing."
"We have very high expectations and feel consumers will appreciate the innovation we have brought into the new summer lineup," Sony spokesperson Melissa Dolan told TechNewsWorld.
What's Inside
All three devices run Windows 8 and have touchscreens.
They have full HD 1920 x 1080 Triluminos displays, which use quantum dots to 00000increase the range of colors by about 50 percent over what an LCD TV can display.
That makes the Vaios "high-end Sony TVs in laptop or tablet form, and I think that's pretty cool," Andrew Eisner, director of content at Retrevo, told TechNewsWorld.
The new Vaios include Sony's X-Reality picture engine and Exmor R for PC CMOS sensor technology, and use Sony's ClearAudio+ technology.
"The gorgeous Triluminos display for mobile is great for presentations, while the ClearAudio+ technology helps enhance audio when sharing a video presentation," Sony's Dolan said. The multimedia enhancements "will benefit both business and entertainment users alike."
All three have carbon fiber cases, full-sized backlit and full-pitch keyboards, and instant PC resume technology. Solid state drives are optional for all.
The new Vaios can charge personal devices through their USB ports even when they're powered down or in sleep mode. Their AC adapters also contain USB charging ports.
All three incorporate near field communication technology so users can exchange website URLs and enable Bluetooth connections by tapping them with a compatible NFC device. They also come with Sony's ArtRage Studio software and Vaio Movie Creator.
The Vaio Pro 11 weighs less than 2 lbs.; the Pro 13 less than 2.5 lbs.; and the Duo 13 less than 3 lbs.
The Duo 13 has a slider hinge. It also has an 8 MP rear-facing camera that can serve as a scanner with Sony's new CamScanner application. The Duo 13 is connected to the Internet even while in sleep mode. Battery life is listed as up to 13 hours.
The Geeky Stuff
Sony is the second vendor to offer products based on Intel's Haswell CPUs; Samsung was the first, with its new Galaxy Tab 3 10.1-inch tablet, announced last week.
The Haswell processor "reduces power consumption while retaining performance and increasing graphics performance," Tirias' McGregor said. It "will finally give us a better experience out of Ultrabooks and make them more competitive with tablets."
The quantum dot technology used in the new Vaios is also employed in Sony's Bravia TVs. The company is incorporating technology from QD Vision, which replaces the white LED backlights in Sony's screens with standard blue LEDs.
QD's Color IQ technology converts part of the blue LED light into deep red and green light to produce white light that improves the LCD's color gamut.