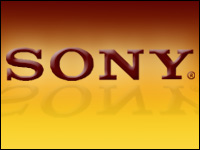 Sony introduced the Xperia Tablet Z on Monday, touting its thin form factor and powerful components at the Mobile World Congress in Barcelona. Sony has been in the tablet market since 2011, when it introduced the Android-powered Tablet S, but the company now seems to be making a more serious play.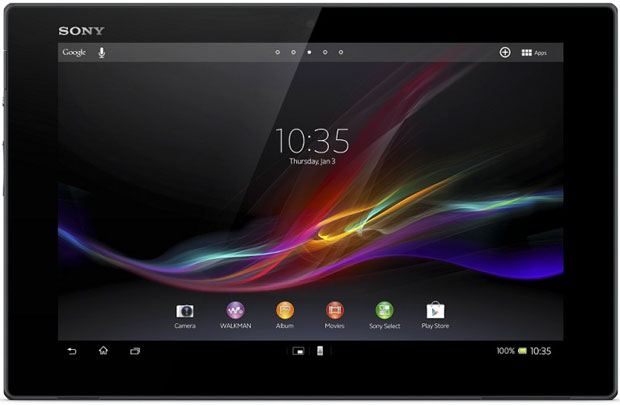 Sony's Xperia Tablet Z
The 10.1-inch Xperia Tablet Z, which features a sleek design and a water-resistant case, is the world's thinnest tablet, according to Sony, at just 6.9mm. It weighs 1.1 lbs.
Many companies — including Apple — have looked to slim down the tablet form factor with 7-inch devices, but Sony is addressing what could be the bigger issue — namely weight.
"Don't write off the larger sized tablets at this point," said Rhoda Alexander, senior manager for monitors and tablets at IHS iSuppli.
"Companies will continue to address the issue of larger tablets, but Sony has taken the lead notably with weight and thinness. It will all come down to creating a durable product that won't break while you use it," she added.
"It is a challenge at this point as to how you distinguish yourself in this ever more-crowded space," Alexander told TechNewsWorld. "Sony has kept an eye on industrial design — and the fact that it is dramatically lighter than the competition and water resistant will make it stand out."
Features A to Tablet Z
The new Sony tablet is powered by Qualcomm's quad-core 1.5 GHz Snapdragon S4 Pro with 2 GB of RAM. It runs Android Jelly Bean 4.1 and will be upgradable to 4.2. It features a scratch resistant 1080p display (1,920×1,200 pixel resolution) — a plus for viewing full HD videos in all their visual glory. It offers built-in Near Field Communication (NFC) connectivity to other Sony products, including speakers, docks and TVs.
The Xperia Tablet Z supports WiFi, Bluetooth and Mobile High Definition Link (MHL). It includes a gyroscope, accelerometer and GPS. It has a rear-facing 8-megapixel camera and a front-facing 2-megapixel camera for HD video chats. The cameras utilize Sony's low-light technology, Exmor R and Superior audio. Sony's camera app is reportedly modeled on the interface for Sony's digital cameras.
This is tablet seems designed as much for use in the home — notably the living room — as for on the go. It offers an infrared port that can allow the Xperia Tablet Z to serve as a universal remote, and it features TV SideView, the latest version of Sony's guide to TV shows available on cable, Netflix and other content providers.
"From the looks of the Xperia Z, Sony may finally have gotten it right on the full size tablet front," said Charles King, principal analyst at Pund-IT. "The device is notably lighter and thinner than other tablets, including the iPad."
"Other features — the waterproof case, SD Card expansion slot and Mini-USB port — also set it apart from Apple," King told TechNewsWorld.
Targeting the High End
While other companies have catered to the low end of the market, it seems that Sony is clearly aiming at the high end. The Xperia Tablet Z is priced at US$499 for the 16-GB model and $599 for the 32-GB version, which is available exclusively through Sony stores.
"It looks like a solid offering. People will like the thinness and lightness, and it looks pretty well styled and tricked out for $499 and $599," said Roger Kay, principal analyst at Endpoint Technologies Associates.
"The NFC is cool, and the cam is beefy enough," he continued. "The Qualcomm Snapdragon S4 is powerful, yet only sips power while delivering LTE and other connectivity — and lots of pixels on that screen. Android is beginning to make inroads in tablets, and Sony benefits from all development up to this point."
With its lightweight size and thin design, it could be one that makes consumers consider the larger 10.1-inch models, even as Apple and others target the 7-inch market.
"The price is a bit on the high side, but clearly Sony is playing up their well deserved rep for premium-quality design and features being worth extra," said King.
"So far as 10 inch tablets go, it's an area where the iPad remains the clear leader," he acknowledged, "but given the increasing aggressiveness of tablet vendors leveraging Android, the market will become increasingly competitive. Overall, the Xperia Z could be the best tablet Sony has built to date, and one of the best full-size tablets currently available. It'll be interesting to see how the company fares in the coming months."