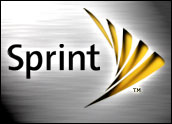 Sprint on Tuesday announced that it will offer the HTC EVO Shift 4G smartphone later this month.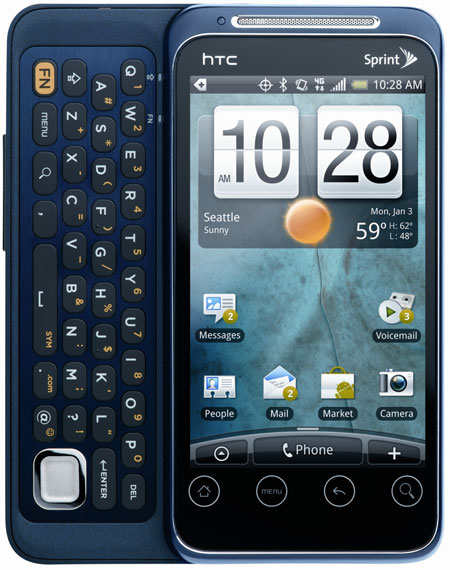 The HTC EVO Shift, available on Sprint
The EVO Shift was to be unveiled later this week at the Consumer Electronics Show; however, the early arrival of Sprint's announcement may be a bid to steal the thunder from Verizon, which is expected to unveil several Android smartphones and tablets at the show on Thursday.
The HTC EVO Shift
The Shift has a sliding QWERTY keyboard, runs on Android 2.2, has a 5MP camera, features a 720p HD camcorder, and touts a 3.6-inch capacitive touchscreen display with pinch-to-zoom capability.
"The fact that this device has a keyboard on it unlike the first EVO smartphone means it may attract enterprise users," Ramon Llamas, a senior research analyst at IDC, told TechNewsWorld. "The keyboard is why [Research In Motion] still has a lock on the enterprise market."
The HTC EVO Shift runs HTC's Sense user interface. It supports WiFi and stereo Bluetooth, can serve as a mobile hotspot supporting up to eight WiFi-enabled devices, has access to the Google Android Market, and offers personal and business email capability, instant messaging and text messaging.
It also offers visual voicemail, GPS navigation and integration with social networks, including Facebook, Twitter and Flickr.
The Shift also supports Google Mobile Services and has a microSD card slot that can handle memory cards up to 32GB in capacity.
The HTC EVO Shift will be available in all Sprint retail channels Jan. 9. It'll also be available at Wal-Mart. Further, Best Buy has already begun taking pre-orders.
Price Hits the Spot
The HTC EVO Shift is priced at US$149.99 after a $100 mail-in rebate and activation on a two-year plan. Purchasers will have to fork out an additional $10 for access to 4G services on Sprint partner Clearwire's WiMax network.
"The device pricing is in the sweet spot at $149," IDC's Llamas remarked. However, he wasn't so impressed with the additional $10 fee for 4G access.
"People may swallow that charge, but I don't think they'll appreciate it," Llamas said. "Where's that $10 going? The WiMax service is available in select markets only."
The Root of All Bickering
Part of that extra $10 fee is going to ClearWire to compensate it for usage of its WiMax network, Chris Hazelton, a research director at the 451 Group, told TechNewsWorld.
However, the blank spots in ClearWire's WiMax coverage mean some users are not getting what they paid for when they coughed up the fee.
This may have led to a dispute between Sprint and ClearWire, which has been sent to arbitration. ClearWire wants to get a monthly fee from Sprint based on the number of subscribers owning WiMax-capable devices whether or not they access the network or are in an area with 4G service, Hazelton said.
The dispute continues.
"These discussions are ongoing," Stephanie Vinge-Walsh, a Sprint spokesperson, told TechNewsWorld.
"We don't expect this to affect customers using the ClearWire 4G network via their mobile phones," Susan Johnston, a spokesperson for ClearWire, told TechNewsWorld.
Advantage to Sprint
However the discussions end, Sprint may well be sitting pretty.
"Sprint has signed Ericsson on to deploy its next-generation base stations, and that gives them an alternative 4G strategy in case the situation with ClearWire doesn't work out, because these base stations could be reconfigured for LTE," Godfrey Chua, a wireless infrastructure expert, told TechNewsWorld. "The situation with ClearWire probably contributed to that decision."
Chua was referring to the Network Vision blueprint Sprint unveiled in December.
This involves Sprint's awarding contracts to Ericsson, Alcatel-Lucent and Samsung to implement multimode technology to enhance its coverage, quality and speed.
Trumping Verizon
There's a possibility that Sprint jumped the gun with its EVO Shift announcement in a bid to steal the thunder from Verizon, which will likely unveil several smartphones and tablets running Android at a press conference Thursday.
"When Verizon announces its 4G smartphones Thursday these will have a very large coverage area," the 451 Group's Hazelton pointed out.
"The number of markets will be equal to or greater than what Sprint already offers."