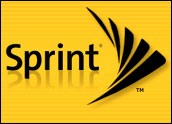 Sprint this week released the US$99 ZTE Vital, a high mid-range Android smartphone that could rock the market.
The device, which has been pegged as a competitor to Samsung's highly regarded Galaxy S4, has a host of power-packed features and has already divided analysts.
"The price is the key," Richard Karpinski, a senior analyst at the Yankee Group, told TechNewsWorld. "True mid-range phones with good functionality and a good price will really help drive the value sector of the mobile market in the next 12-18 months — and help operator profitability as well by lessening subsidy burdens on the postpaid side."
On the other hand, "I think there's a lot of other phones that have a phenomenal price out there — the Nokia Lumia 820S when it first came out on the market was $50, dropped from $80. So this is familiar territory," countered Ramon Llamas, a research manager at IDC.
As for the Vital's positioning against the Galaxy S4, "I don't know yet, but we have to see over the coming weeks and months how this is going to be promoted," Llamas told TechNewsWorld. "By and large, ZTE devices at Sprint have been positioned as entry-level devices, and this is a high-level device. It can't just be the price — it's got to be the experience."
The Vital's Statistics
The ZTE Vital is a 4G LTE device with a 1.5 GHz dual-core Qualcomm MSM8960 processor. It runs straight Android 4.1.2, aka "Jelly Bean" with no tweaks or modifications.
It has a 4-inch HD 1280 x 720 in-plane switching break-resistant display. Its microSD card slot supports memory cards of up to 64 GB.
The phone offers personal and business email and text messaging, and it supports Outlook email using Microsoft DirectPush Technology and Microsoft ActiveSync. It also supports instant messaging through Google Talk.
The ZTE Vital comes with the standard Google applications that are preloaded on Android smartphones, such as Gmail, Google Search, and Google Maps for Android. It offers standard Android Jelly Bean functionality such as voice access for text, calls and other features, as well as turn-by-turn GPS navigation.
The phone also comes preloaded with Real Racing 3 from Electronic Arts Mobile.
Users have access to Sprint Zone, Sprint TV and Movies, Sprint Music Plus, Sprint ID, and Google Play.
The Vital can serve as a 3G/4G LTE mobile hotspot supporting up to eight WiFi-enabled devices simultaneously. It is near field communication-capable, and supports WiFi 801.11/b/g/n as well as BlueTooth.
It has a 1-MP front-facing camera and a 13-MP rear-facing camera with LED flash and video capture.
Observations on the Vital
Offering straight Android Jelly Bean is a good move, IDC's Llamas said, because "this is a growing trend, and smartphone makers are smart enough to pick up on it. There's a significant number of developers and wannabe developers who want to have the pure experience."
While the Vital "comes close to matching the Galaxy S4 on a size and feature-by-feature basis, it still misses out on things like the very latest processor and some fit-and-feel-type issues," the Yankee Group Karpinski remarked.
Sprint isn't positioning the Vital against the Galaxy S4 head to head, he said, but "it's trying to offer alternatives, including getting close to or at the $0 out-the-door device cost we all enjoyed before smartphones changed the functionality/price equation."
ZTE and other companies such as Alcatel-Lucent and Huawei can offer smartphones at low costs because they "are taking advantage of lower manufacturing costs, economies of scale and cutting out extra costs like software-engineering unique skins and features to keep prices down," Karpinski suggested.
"On the contract, postpaid side," he said, "price in particular comes into play for families that want multiple devices and don't want huge out-the-door costs."