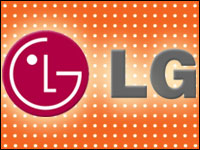 Korean electronics giant LG will unveil the world's largest OLED TV, with a 55-inch screen, at the Consumer Electronics Show (CES) next week in Las Vegas.
This will offer natural, accurate colors using technology developed by Kodak.
It will have a narrow bezel, weigh 16.5 pounds, and measure just 4mm, or less than 0.2 inches, thick.
"This 55-inch AMOLED TV is a world record," Jennifer Colegrove, a research vice president at NPD DisplaySearch, told TechNewsWorld. "We've never even seen a 55-inch demo OLED TV before. The largest I've ever seen was a 40-inch screen."
The device's size is interesting because "it is difficult to manufacture large-size OLEDs in large volumes at low manufacturing costs," said Vinita Jakhanwal, a research director at IHS iSuppli.
AMOLED is the acronym for active matrix organic light-emitting diode. This is technology that uses a film of organic compounds to emit light in response to an electric current.
The Amoledzilla's Technology
LG's 55-inch monster will use 4-Color Pixels and Color Refiner features to generate what the company calls the most natural colors of any TV set, at a much lower price point than could have been achieved using the standard manufacturing process.
The 4-Color Pixels technology uses Kodak's RGBW (Red, Blue, Green and White) color filter array instead of the RGB setup used by other TV manufacturers.
The RGBW matrix includes "white" or transparent filter elements that allow the photodiode to respond to all colors of light and detect light, rather than absorb it.
That makes the AMOLED technology more power efficient, NPD DisplaySearch's Colegrove said.
Kodak announced several RGBW color filter array (CFA) patents in 2007. LG purchased Kodak's OLED patents in 2009, NPD DisplaySearch's Colegrove said.
Size Matters
Increasingly, consumers are looking to larger TVs. Shipments of sets with screens measuring 40 inches or more are expected to grow 12 percent in 2012, while shipments of smaller sets will fall by 3 percent, NPD DisplaySearch predicts.
Sales of TVs with 50-inch screens or larger will grow 18 percent in 2012.
Demand for larger screens will be driven both by competitive pricing — even 60-inch sets are expected to be available for less than $1,000 — and by consumer preference for more screen real estate. NPD DisplaySearch states that consumers will sacrifice features for larger screens.
"Small screens are no longer attractive," NPD DisplaySearch's Colegrove remarked.
The Pursuit of Money
The TV market has become very price competitive, and manufacturers are looking at the premium market to increase sales, IHS iSuppli's Jakhanwal told TechNewsWorld.
They're banking that the demand for high-end LED backlit TVs, which did well in the premium market segment, will help drive AMOLED TV sales, Jakhanwal surmised.
However, pricing will be a major factor, and "AMOLED TV manufacturing costs are likely to be much higher in the initial years than LCD TVs or even LCDs with LED backlights," Jakhanwal warned.
"You have to start at a very high price," NPD DisplaySearch's Colegrove pointed out. For example, LG's 55-inch AMOLED TV "will probably start at (US)$8,000, but even at that level we don't think they'll make money," she added.
LG did not respond to requests to comment for this story.
Who's a Player?
Older OLED TVs typically have much smaller screens. Sony's XEL-1, which was released in 2008, had an 11-inch screen, IHS iSuppli's Jakhanwal said. However, neither Sony nor any other company was able to market OLED TVs successfully, she stated.
Sony does make some OLED TVs, but they're for commercial use rather than consumers, NPD DisplaySearch's Colegrove said.
LG and Samsung are the only two companies that can presently make 55-inch OLED TVs, Colegrove stated. However, "we don't think Samsung will do it because they're making money on smartphone displays and probably don't think it's profitable to go into OLED TVs."
Further, even if other companies launch OLED TVs, they may not be able to sell them in the next two years unless they buy AMOLED displays from either Samsung or LG, and "it's unlikely that these two will sell their AMOLED displays as they have strong TV brands themselves," Jakhanwal said.