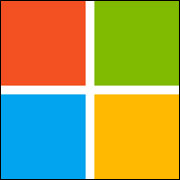 Surface largely was the brainchild of Steve Ballmer, the last CEO of Microsoft, and it resulted from a similar thought process that created Zune. In other words, the OEMs weren't building a product that was competitive with Apple, and Microsoft got frustrated and felt it could do a better job. In both cases, the conclusion that ultimately should have been drawn was that OEMs alone weren't at fault.
However, that didn't mean Zune had to fail — nor does it mean Surface will fail. The latest iteration actually is quite good, but then so was the last iteration of Zune. It was arguably better than the iPod of its time, but it died because Microsoft lost interest, once the battle moved from MP3 players to phones.
That shouldn't happen now, and I think that this massively improved product could have what it takes to help define the future and provide a strong alternative view to the visions from Apple (We built it, you'd better love it!) and Google (Privacy and Hypocrisy are our middle names!).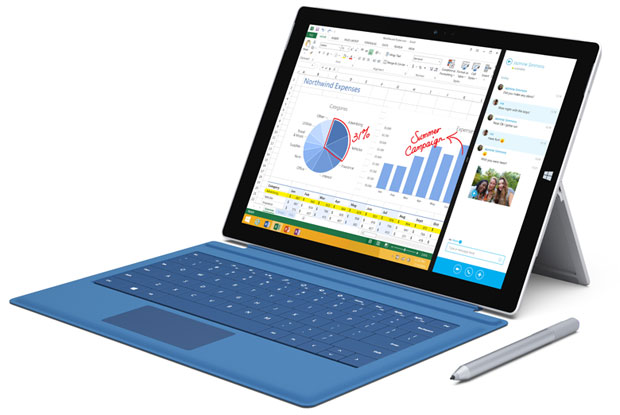 In light of last week's launch of the solid Surface 3, I'll suggest what could be in the future for Surface and outline the vision it could define.
I'll close with my product of the week: another laptop, but this one is a stunning gaming-focused Ultrabook from Razer.
Zune and Surface
The Zune had — and the Surface still has — two big problems unrelated to design (although admittedly, the first Zune was pretty much butt ugly). Going into hardware puts Microsoft in competition with its largest partners, and this produces the collateral damage of pushing those partners toward competing offerings or exiting the market.
Most exited the MP3 player market after Zune was launched, and there has been a pretty big push toward Android and the Chrome OS following the Surface's debut. This collateral damage is very rarely collected and showcased on the same income statement as these hardware efforts, but I think it should be in order for Nadella or any executive to see if the effort is worth it.
The other big problem is that it takes a lot of money to go after an entrenched player, and you have to be willing to take big risks. Microsoft only recently has shown that it is willing to go directly after Apple — but the bar was set by Samsung. Although Apple up to then had spent more marketing dollars than everyone else in its product class, Samsung outspent it by three times — both promoting its own products and disparaging Apple's.
Samsung also pretty much just copied Apple, as was highlighted in the patent trials. Based on appearance, people often couldn't tell the difference between the two companies' products. So Samsung spent at a level and was willing to take risks at a level that ensured its success even though it arguably wasn't that innovative — at least, not initially.
To make Surface work for the long term, Microsoft has to be willing to spend at Samsung's level to catch up to it and Apple, or it needs to do what Apple did with the iPod, iPhone and iPad: try to take the market in a very different direction. I think the latter path would be more interesting.
The Future of Surface
I think Surface should become a showcase for technologies that aren't yet fully ready for the rest of the Windows ecosystem — a platform that helps create a market with early adopters so that more offerings can come from OEMs with greater success. Rather than going after iPads, Surface should go after our imaginations, exploring things that look promising but haven't yet hit the mainstream.
These would include inductive charging, dual carbon batteries (ultra-fast charging), advanced self-healing polymer construction, flexible solar displays, hyper displays, transflective technology, deeper automotive and smart home integration (Microsoft just partnered with my favorite home automation company), advanced biometric security and cutting-edge radios — to name just a few.
As we move toward customization, the Surface platform should be a showcase of that as well, and Microsoft likely should increase its collaboration with Intel and other core technology partners.
Surface should evolve into more of a "tomorrow's product today" kind of platform that helps drive PCs into the future and breaks the ground for mainstream partners, which eventually can launch more mature products into the market. Surface Pro should continue to go after professional types of solutions, and Surface should aggressively pursue the future of consumer computing.
Microsoft's Nokia unit already is pretty aggressive with technology development; what I'm suggesting is, now that it has a really nice product in Surface Pro 3, it should crank it up for the future.
Wrapping Up: Nadella's Microsoft
Microsoft does best leading and not following. Building another iPod, iPhone or iPad won't work for it — that path is better left to firms like Samsung. Microsoft should be driving to define the future of computing, and I think Surface could evolve to do just that: It could be the physical representation of where Microsoft — not Apple or Google — thinks the market should go.
In short, I think Microsoft should stop trying to hedge against Apple or Google products and instead hedge against anyone's view of a non-Microsoft future.
Product of the Week: Razer Blade Laptop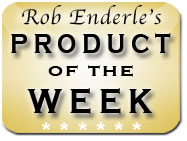 Speaking of products that are a showcase of what is to come, the Razer Blade laptop is a case in point. Appearing that it was carved out of a single block of dark aluminum (it just sits there looking wicked), this product is almost a piece of art.
With the profile of a MacBook, this puppy has hidden attractions for the person who wants sexy and feels the need for power. What hits you right off is the display, which is a 3200 x 1800 in resolution, backed up by the incredible Nvidia GeForce GTX 870M and a 2.2 GHz-3.2 GHz (Optimus) Intel Core i7 processor.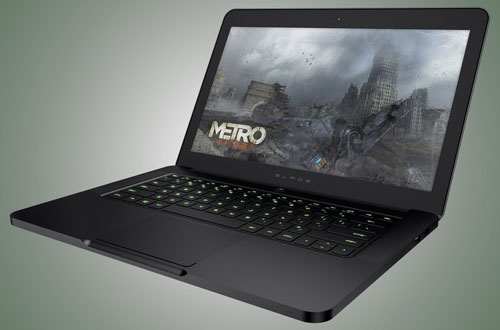 Razor Blade Laptop
Fully touch-enabled, this thing sings with Windows 8.1, and it has a fast SSD (128-512 GB, depending on configuration). Be aware — given the screen that comes with this product is unusually high in resolution, you might get borders some of the time as you work through driver and software updates to deal with this level of resolution.
You want to play games? This beast plays games. You want to work? This thing will laugh at whatever you put on it. You want to create? With this processing power, only your imagination — and perhaps your talent — are the limitations.
At between US$2,199 and $2,700 (depending on SSD size), this in by no means an inexpensive product, but then extreme performance rarely is — and it is both cheaper and safer than a hot new car. If you want a laptop that is just like everyone else's, the Razer Blade isn't for you — but if you want raw, screaming power in an incredibly sexy chassis, check out the Razer Blade. Damn, I even love the name.