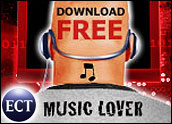 File-sharing appears to boost music CD buying, according to survey results released by Warez.com, a maker of file-sharing software.
The online survey, which reportedly has been taken by some 150,000 people, shows that the purchasing of music increases slightly for some consumers after they discover peer-to-peer file-sharing networks. Light buyers of music appear to buy more discs after they discover online file-sharing, the survey indicates.
The survey showed 47.12 percent of the respondents indicated that they bought fewer than 10 CDs a year before they became file-traders, but that number dropped to 41.4 percent after they discovered P2P.
Moderate music listeners showed a negligible uptick when comparing their pre- and post-P2P behavior, and heavy musicos showed a decline.
The survey showed 26.01 percent of its respondents bought 10 to 20 CDs annually before P2P exposure and 26.61 percent afterwards. But the numbers for those surveyed who buy more than 20 CDs a year dropped from 16.21 percent to 15.27 percent after P2P contact.
Finding Music Worth Buying
An alarming number — at least from the entertainment industry's point of view — is the number of listeners who don't buy any CDs at all. That figure jumped from 10.67 percent before P2P exposure to 16.72 percent afterwards. A spokesperson for the Recording Industry Association of America declined to comment to TechNewsWorld on the survey results.
On the other hand, one analyst didn't find that 6 percent increase in no-buys disturbing.
"It shows that most people have used P2P networks in a way that many of us have: to find music that is actually worth buying," Jarad Carleton, an IT industry analyst with Frost & Sullivan in Palo Alto, California, told TechNewsWorld. "Putting a top-40 hit on a CD with 11 other piece-of-crap tracks is the reason the record industry is suffering."
"What this survey shows is the propensity of file-sharing users to consume digital media," added Brian O'Neil, a spokesperson for StreamCast, the Los Angeles-based maker of Morpheus, an online file-sharing program.
"It also shows the willingness of users to pay for content," he told TechNewsWorld.
Commercial vs. Peer-to-Peer
Asked how they would behave if online pay-per-tune services sold tracks at 25 cents a song, only 15.76 percent of the respondents said they'd desert P2P and buy exclusively from a commercial site.
That compares to 29.37 percent who said they'd obtain music from both sources and 38.32 percent who vowed to continue to use P2P exclusively for their listening needs.
Another 16.55 percent of the respondents said they'd only buy from a music site if it sold tracks for a nickel or less. While a nickel a tune might seem like an outlandish price point anywhere outside of Russia — where AllofMP3.com does sell music for roughly five cents per song — questions have been raised about the current pricing of online music.
Prices for Electronic Music
"We did do an interesting survey of our own about the prices that users were willing to pay for electronic music," observed Greg Bildson, COO of LimeWire, a New York City-based maker of P2P software.
He told TechNewsWorld that the LimeWire survey showed that if prices were lowered, participation rates and volume purchases would increase so much that the music industry would actually make twice as much revenue as they do now.
"If they were able to couple that with leveraging free P2P networks for distribution, then they could make good money," he added.
"With a price point of $1 per song or more, and with the [Digital Rights Management] wrappers on the current music downloads, it actually seems that buying a CD is a better deal," he said. "At least a CD is a perfect digital master without all the roadblocks to listening to the music however you like."