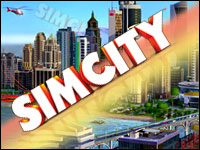 Virtual city planners faced a crisis this week as a plague of server issues kept SimCity 5 gamers from connecting. This meant that building virtual roads, zoning communities, and all other jobs involved in creating a city in the game couldn't be accomplished.
While essentially a single-player game, SimCity 5 requires that players have an Internet connection to play, and apparently the digital land rush after the game was released on Tuesday created problems for publisher Electronic Arts and the game's developer Maxis.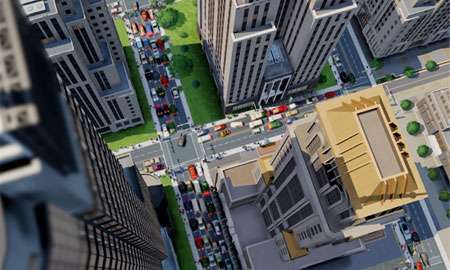 "We are experiencing extremely high server volume and it's preventing some players from gaining access to the game," said Rachel Steinberg, spokesperson for EA/Maxis.
"Our server team is working around the clock to resolve this issue so that we can get the rest of our fans into the game," she told TechNewsWorld. "We are aggressively undergoing maintenance on our servers to add the necessary capacity to meet the demand. Players may continue to play throughout the weekend, but we want to note that performance will fluctuate during this time. We thank our fans for their continued patience."
Authentication Measure
The question is why a single-player game would need an online connection — and the answer is security. Digital piracy remains a problem, and Electronic Arts now requires that many of its games — even those played offline — be authenticated via an online connection to its Origin services. This has been largely successful in ensuring that the games aren't pirated.
"Piracy has been a massive drain on the industry, and companies have been blaming it and game resale on their falling sales performance," said Rob Enderle, principal analyst at the Enderle Group. "As a result, they are aggressively attempting to correct the problem through streaming and pervasive connections which destroy game play in places where networks aren't always available or free, like planes."
The irony is that playing games such as SimCity, which oftentimes include sandbox modes of free and simple play, can be an ideal way of passing the time while flying. The authentication requirement could turn off players who spend a lot of time up in the air.
"That clearly eliminates a lot of the value of the game for a part of the audience," said Enderle.
Beyond Combating Piracy
However, because this system successfully prevents piracy, gamers should expect to see more developers follow suit. In fact, EA is really only copying what Valve Software successfully created with its Steam service, which requires that all games be authenticated even if playing offline.
"It is telling that they are doing this with SimCity, as it suggests a greater move in that direction," said Wanda Meloni, senior analyst at M2 Research. "There are going to be a lot of these hiccups along the way as a result. It isn't going to be an easy transition."
In this case, EA could be turning off some longtime fans of the series, and it is apparent that the company will need to respond quickly to satisfy them.
"The SimCity server problems are a big deal," said independent game industry analyst Billy Pidgeon. "EA should be applying serious resources to SimCity's online infrastructure, as the only completely positive outcome will be the absence of server issues for 99 percent of the game's players."
As this is a high-profile game, it should come as no surprise that there are server issues, but it also could be that EA is emphasizing the game's online multiplayer features, including trading and interdependence, over the isolated single-player gaming experience.
"A big selling point of the server connection is that although you can play in a somewhat isolated fashion, your decisions will have an effect on other players' cities and vice versa," Pidgeon told TechNewsWorld.
"Online authentication addresses piracy, but EA is also making the legitimate case that online connection can enhance game play and the customer experience — a case Valve makes well with Steam," he pointed out.
"The downside comes in when the requirement for online authentication inhibits customers' game play," added Pidgeon. "Server issues give the calls for offline single player more legitimacy."
SimCity or SimWork?
Despite the problems, the response to SimCity 5 has been mostly good — at least among those who have been able to log on and get building. As these types of games get more complex, though, the game play may start to feel less like fun and more like "SimWork."
"That really depends on one's definition of fun," said M2's Meloni. "SimCity has been around for a long time, and it has done extremely well because it is one of those games that can cross demographics and age."
brightcove.createExperiences();
With the new emphasis on other cities, creating a virtual yet global gaming world — where one city's economy can effect others — could push the play over the fun/work line.
"Games like SimCity can go beyond fun to work," said Pidgeon, but "that can happen with any game of sufficient depth. Many players will find the cognitive benefits of simulation inherent in SimCity are very worthwhile, and this will impart value to playing a bit harder. Some will probably find SimCity too much work."