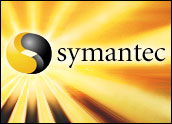 Antivirus vendor Symantec has announced enhancements to its enterprise mobile security product.
These include capabilities for mobile application management, data loss prevention (DLP), certificate management and code signing for devs.
The features will help IT cope with the burgeoning Bring Your Own Device (BYOD) trend, which has employees increasingly using their personal mobile devices for work, Symantec said.
Symantec has also joined the Microsoft System Center Alliance ecosystem and will work with Redmond to develop and promote its offerings.
"This news from Symantec … further validates our long-held assertion that mobile security will become not only its own market, but the market, as traditional desktop threats move to mobile devices and receive more exposure in the general public and tablets outsell laptops," Spencer Cobb, CEO and cofounder of Mobile Active Defense (MAD), told TechNewsWorld.
Symantec's Enhancements
Symantec has integrated technology from mobile application management (MAM) vendor Nukona, which it purchased in April, to natively protect and control iOS, Android and HTML 5 apps in its mobile security product. Nukona's app and data protection capabilities will be offered both on premise and as Software as a Service.
Symantec has renamed its Data Loss Prevention for Tablets, now calling it "Data Loss Prevention for Mobile," and added support for the iPhone. DLP for Tablets was announced in October to protect iPads. DLP for Mobile will be available in the second half of this year.
Symantec also extended its Certificate Intelligence Center (CIC) to the mobile platform. CIC for Mobile lets IT monitor and manage their SSL certificate inventory anytime and anywhere. IT will be available on the iPad by the end of May.
Android devs now can use Symantec Code Signing for Android. This lets them digitally sign their APK files and securely manage their certificate keys and store their signed applications from a cloud-based console. It also has the first dedicated Android Root certificate to be provided by a security vendor.
APK, or Android application package, is the file format used to distribute and install application software and middleware onto the Android OS. They are ZIP packages based on the JAR file format, with .apk file extensions.
Competition Looms
Symantec is by no means alone in the market.
MAD "has provided the ability to do DLP and … MAM since 2010," the company's Cobb pointed out. "Further, we secure iOS and Android devices using IPSec VPN which we feel is more secure than SSL and we include a built-in certificate authority free of charge with our integrated system."
"We are the only company who can provide native content filtering on iOS/Safari and allow full data inspection," he added.
"Some of the traditional PC guys are playing catch-up," Jim McGregor, president of Tirias Research, told TechNewsWorld. "That's not always a bad thing; mobile security is not always on the bleeding edge, so sometimes it's almost better to let the market decide what it needs and then figure out what you have to do."
Symantec did not respond to our request for comment.
Dazed and Confused
Security, especially mobile security, is in what can at best be called a mess. "It's constantly in a state of confusion and there are different ways of protecting devices, especially in the mobile area," Tirias's McGregor said. "Security is so piecemeal and fragmented throughout the high-tech industry that it's a challenge."
The rapid pace of change in the mobile market may be complicating things further, and vendors seem to have many different approaches.
Take Lookout Mobile Security, for instance. The company boasts of delivering all-in-one protection for iPad and Android tablets as well as iPhones and Android smartphones.
That seems to make it a shoo-in to compete with Symantec, especially with the BYOD trend strengthening, but Lookout doesn't think so. "Lookout offers consumer products, but the Symantec announcement is for enterprise products," company spokesperson Erika Shaffer told TechNewsWorld.