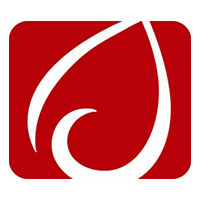 Touchpad pioneer Synaptics has touched up an unlikely area on a keyboard: the spacebar.
The company last week announced the availability of its SmartBar technology, which adds gesture features to the bar. For example, text can be selected by swiping it. A double-thumb gesture can be used to zoom in and out on a document or image. What's more, the bar can be configured into five virtual buttons for executing macros that can be managed with software provided by Synaptics.
SmartBar also includes gesture support for vertical scrolling. Pushing the spacebar with two thumbs opens a menu of tasks that can be customized and displayed.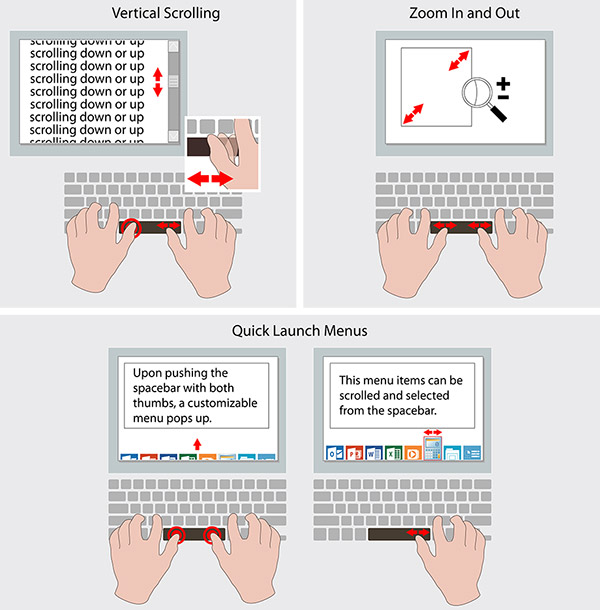 "Integrating our touch and biometrics technology into the desktop market is a natural extension of our solutions, and just the next step in our mission to further advance the human interface revolution," said Synaptics Senior Vice President Huibert Verhoeven.
Interface Lag
While touch is a natural interface for devices without keyboards, PC and laptop developers have found it challenging to incorporate into their hardware. That's because — unlike a device without a keyboard where your hands are on the screen all the time — when your hands are on a keyboard, moving them to poke a screen is not only awkward but disruptive to productivity.
"You've got that physical separation created by the keyboard, so having a touchscreen, for a lot of people, just doesn't make sense," explained Jim McGregor, founder and principal analyst at Tirias Research.
"Touch on the keyboard makes more sense and feels more natural," he told TechNewsWorld.
Desktop PCs still represent a sizeable portion of the PC market, especially in the commercial segment, but most desktop users have been left behind in terms of next-generation interfaces such as touch, observed Tom Mainelli, vice president of devices and displays at IDC.
"Companies are always looking for ways to help drive employee efficiency," he noted, "and feature-rich, touch-enabled keyboards represent a straightforward, affordable way to help increase worker productivity."
Gamer's Market
Early adopters of the technology may be gamers, however. One the first hardware makers to jump on the SmartBar bandwagon is computer gaming accessory house Tt eSports.
"Initially, the primary target audience appears to be computer gamers," said Charles King, the principal analyst at Pund-IT.
"Over time," he told TechNewsWorld, "I expect keyboard makers, including Logitech and others, will deliver SmartBar-enabled keyboards for mainstream use."
Since the spacebar is one of the most frequently tapped keys on a keyboard, implementing SmartBar could be tricky. If it's too sensitive, it could produce unexpected results. If it's not sensitive enough, it won't produce any results at all.
"It's a great technology if you get accustomed to it, but it can be as much a frustration in the early days of trying to use it as it can be a bonus," said Tirias' McGregor.
As PCs and laptops vie with mobile devices for consumer attention, the keyboard and trackpad appear to be ripe areas for innovation.
"If you look where Apple focused on with the new MacBook, a lot of it was on the keyboard and the trackpad, because those are user interface methods that aren't natively available on an iPad," observed Ross Rubin, principal analyst at Reticle Research.
"The spacebar does take up a fair amount of real estate on the keyboard — it is the largest key — and if there's an opportunity to make use out of it, then users may be interested in that," he told TechNewsWorld. "In the future, you will be able to glide your finger over the surface of the keyboard and use it as a pointing device," he added, "but that hasn't been implemented yet."