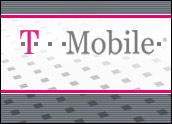 T-Mobile announced two new 4G devices this week.
One's the Samsung Galaxy S 4G smartphone, which will be available later this month.
The other's the G-Slate tablet from LG. This is powered by Android 3.0, aka "Honeycomb," and is 3D-capable.
The tablet will be available this spring.
The Galaxy S 4G's Specs
The Galaxy S smartphone has a Samsung 1GHz ARM Cortex A8 Hummingbird processor and an ST-Ericsson M5720 HSPA+ 4G modem, a 5MP front-facing camera, a rear camera that is a 720p HD camcorder, and a 4-inch Super AMOLED touchscreen display.
It also comes with a preinstalled 16GB microSD memory card. It runs on a 1650 mAh Li-ion battery.
The Galaxy S smartphone comes preloaded with T-Mobile TV, which offers owners access to live and on-demand mobile HD TV on T-Mobile's 4G network. This includes free programming from outlets like ABC News Now, Fox Sports, PBS Kids and Azteca America.
Owners can buy or rent movies and TV programs from the Samsung Media Hub.
The Galaxy S Smartphone's pre-loaded T-Mobile video chat application is powered by Qik. It lets users conduct video chats with anyone who has a compatible mobile device.
The device has DoubleTwist's AirSync pre-installed. This is an all-in-one music, radio and video app.
T-Mobile has set up a website for prospective customers to track the device's availability.
Tech Stuff About the G-Slate Tablet
The T-Mobile G-Slate from LG is capable of running on the carrier's 4G cellular data network and is powered by Android 3.0. It will support 3D graphics so users can capture and share their own 3D videos and watch 3D HD content on the device.
Owners can capture video in full 1080p HD without 3D, T-Mobile spokesperson Patty Raz told TechNewsWorld. The G-Slate will come with a pair of anaglyph glasses.
Anaglyph glasses are those inexpensive plastic or paper glasses you might recall or even have used when viewing 3D movies or pictures. They give each eye a slightly different picture and these images are combined by the brain to provide a 3D image. Often, one lens of the glasses is blue and the other red.
The G-Slate supports anaglyph 3D optimized for a tablet, Raz said.
The tablet has a rear-facing stereoscopic video recorder with 1080p resolution that can also capture 3D videos, as well as a 5 MP rear-facing camera with LED flash and digital zoom. In addition, it has a front-facing 2MP camera, Raz said.
The G-Slate supports 720p HD playback on the device. It also has HDMI output that can display 1080p content on 3D and HD displays.
At the heart of the G-Slate is a dual-core Nvidia Tegra 2 mobile processor. The device offers full Adobe Flash Player support. It has 32 GB of internal memory and has a built-in gyroscope, a built-in accelerometer, and adaptive lighting.
Pricing will be announced later. The G-Slate does not include an SD card and its memory isn't expandable, Raz said.
Why 4G? Why 3D?
T-Mobile's claim of 4G has come into question before. It isn't exactly in compliance with the International Mobile Telecommunications-Advanced (IMT-Advanced) definition of 4G cellular systems. The IMT-Advanced specs require peak data rates of up to about 100 Mbps (megabits per second) for mobile access and about 1 Gbps (gigabits per second) for nomadic or local wireless access, among other things.
The T-Mobile Galaxy S smartphone might hit the theoretical maximum download speed of 21 Mbps.
T-Mobile's use of the 4G label in referring to its high-speed network is really a marketing ploy, Chris Hazelton, a research director at the 451 Group, told TechNewsWorld.
"Of the four major U.S. carriers, T-Mobile has one of the smallest subscriber bases, and really needs to build that base," Hazelton explained. "It doesn't have the large enterprise subscriber base AT&T, Sprint and Verizon do, and it needs to convert family plan subscribers to data plan subscribers," he added. "The 4G moniker is basically the marketing drive for this."
There may be similar motivations behind the inclusion of the 3D capability in the LG G-Slate tablet.
"If you're trying to differentiate yourself from the increasing number of vendors flocking to the tablet segment, you have to do something different," Laura DiDio, principal at ITIC, told TechNewsWorld.
"LG has a big stake in the home entertainment business, they're on a roll with their TVs, so teaming up with them is a smart move on T-Mobile's part," DiDio added.
The only drawback to offering 3D is the lack of content, the 451 Group's Hazelton pointed out.
Still, the inclusion of 3D is "interesting, it's good to see that device vendors are pushing the envelope, and that's what's making the mobile market unique," Hazelton added.
3D "isn't one of the major checkboxes yet for mobile devices, but down the road it will be," Hazelton predicted.