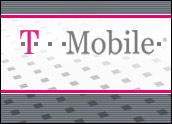 Rumors thatT-Mobile plans to introduce an unlimited data plan for streaming video services circulated Thursday following a Twitter post from journalist Evan Blass, who tweets under the handle @evleaks.
The company would allow unlimited high-speed data to be used to watch select streaming from services such as Netflix and HBO under its "Uncarrier 10" campaign, he suggested.
The Uncarrier 10 press event will be held Nov.10 in Los Angeles.
Marketing Play
T-Mobile, which is No. 3 after Verizon and AT&T in terms of total number of U.S. subscribers, bills itself as the "uncarrier."
It previously has announcedunlimited music streaming from partner services such as Apple Music, Pandora, iHeartRadio and Rhapsody, so video could be the latest attempt to draw in users seeking to do more than talk and text using their mobile devices.
"Why doesn't T-Mobile doesn't make the whole thing unlimited?" said Ian Fogg, head of the mobile and telecoms team atIHS Technology.
"It comes down to their uncarrier strategy, which is all about marketing and driving customer acquisition," he told TechNewsWorld.
By drip feeding these sorts of plans, T-Mobile gets more value from the announcements, and as such it's little more than marketing for T-Mobile, Fogg added.
"It's primarily a marketing gimmick," said Joel Espelien, senior analyst atThe Diffusion Group.
"They are depending on the fact that actual use of Netflix over the 3G/4G network is not very significant today, and that most people do it only when they are in WiFi," he told TechNewsWorld.
What Types of Video
The services offered could include Netflix and HBO, as Blass noted, but might be limited to select programming.
"If T-Mobile follows the same approach that it did with its unlimited music streaming, it will be for select services," said IHS Technology's Fogg.
"That makes it important to consider what services are included," he added. "Will it be YouTube or Facebook's video streams, or will it be long-form offerings from Netflix and Amazon?"
A lot comes down to what services T-Mobile offers, but at the same time its partners can limit the risk of how it impacts the network traffic, Fogg suggested.
Quality Control
Quality likely will be a question because of the issues involved in delivering so much data over the mobile signals. Video streaming services such asNetflix and YouTube account for the bulk of prime-time Internet traffic, while video services such as HBO Go have sufferednotable crashes during high-profile events.
The important question is whether they have enough spectrum, telecommunications industry analystJeff Kagan noted.
"Without enough spectrum to allow customers to access these services easily, smoothly and quickly, I would be concerned about customer satisfaction with the product," he told TechNewsWorld.
"They would only roll something out if they have the capacity to do so well," Kagan added. "If they roll this out, and if it is a good-quality product, this will help T-Mobile grow."
Competitor Response
Another question is how Verizon and AT&T, which are the Nos. 1 and 2 mobile carriers, respectively, might react — if they do at all.
"T-Mobile is positioning itself as a challenger in the market," said Fogg.
"It talks up its strategy that is unlike the opposition," he noted. "The opposition, including Verizon and AT&T, will respond only if they see an impact on their business, and video — even unlimited video — may not be enough of a disruptive factor right now."