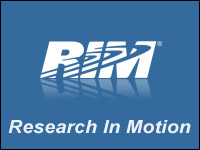 BlackBerry device maker Reserach In Motion on Thursday announced that it plans to buy Swedish design house TAT, the firm that designed the T-Mobile G1 Android smartphone's user interface (UI).
"The TAT team will remain as a group in their current location and become part of RIM's global software development team," David Yach, RIM's chief technology officer, told TechNewsWorld.
The pending purchase is seen as a bid by the handset maker to revive its battered fortunes in the smartphone field and help it carve out a niche in the burgeoning tablet market.
RIM has been steadily losing market share to the iPhone and smartphones running the Android operating system. The market itself is growing fast — RIM's year-over-year sales grew 40 percent in the third quarter of this year, according to Gartner, but that's way less than the overall smartphone market growth rate of 96 percent for the same period.
Could buying TAT help repair RIM's fortunes? If so, how? Will TAT redesign the BlackBerry operating system's interface?
What's a TAT?
TAT, or The Astonishing Tribe, is known for its innovative mobile user interface designs. It worked on a dual-screen smartphone UI for Fujitsu, and has worked on various products for the consumer electronic and automotive industries.
TAT uses Cascades, an XML-based user interface interface framework it created in-house which creates graphically rich user interfaces.
In February, TAT unveiled "TAThome," a gesture-powered 3D home screen for Android with interactive widgets. It later developed and released three wallpapers for Android smartphones. These are "Blue Range," "Retro Pixels" and "Artemia."
The company is headquartered in the Swedish towns of Malmo and Goteborg. It has offices in Seoul, Korea; and San Francisco. It was planning to open offices in Tokyo and Taipei, Taiwan, according to its website, but it's not clear whether those plans will be scrapped.
TAT will honor current agreements and service existing customers, company cofounder Paul Blomdahl stated.
However, the design house will stop designing UIs for Android smartphones, company spokesperson Hampus Jakobsson told TechNewsWorld.
S.O.S.
Apple and Android are giving RIM a pounding in the smartphone and mobile markets.
Meanwhile businesses are beginning to shift over to iOS devices, which are challenging RIM's dominance in the enterprise market. One of the most recent to do so is JP Morgan, which will provide its bankers with iPads, Bloomberg reported.
What could RIM expect to get from TAT?
"We will be part of the team designing the BlackBerry OS as well as PlayBook's OS," TAT's Jakobsson said. "We'll first target PlayBook and then other devices later."
"RIM is reinventing itself with a new OS on its PlayBook Tablet, so it will need to deliver a rich, compelling UI to compete in an increasingly crowded tablet market," Chris Hazelton, a research director at the 451 Group, told TechNewsWorld.
RIM unveiled the BlackBerry PlayBook Tablet in September. That runs the QNX OS.
QNX is a Unix-like real-time operating system which RIM purchased (http://www.qnx.com/news/pr_4114_1.html) earlier this year. The company may hope such a shift could rejuvenate the BlackBerry line, and RIM plans to transition from the BlackBerry OS to QNX.
RIM will likely migrate its BlackBerry smartphone over to QNX, Hazelton opined. In the long run, this will provide one OS to target for developers of applications for BlackBerry smartphones and PlayBook tablets, he added.