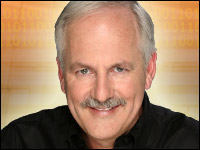 I'm writing this from the Volkswagen/Audi event at Stanford University in California where the German Chancellor is presenting the first robotic car designed to race, without a driver, up Pikes Peak. The event is to open the Whale; the Stanford Volkswagen Automotive Innovation Laboratory, which, somewhat sadly, came shortly after NUMMI, the last California car manufacturing site was closed. Earlier this month, I was at HP Labs and saw technology that could vastly alter how we build cities and how we create personal electronics — as well as a potential iPad killer, being developed initially for the U.S. government, which isn't a tablet.
I'll share my thoughts on all of that and close with my product of the week: the first Flip Camera with a built-in wide screen viewer, the Flip Slide.
Defining a Century
The beginning of the last century marked the birth of the automobile, the technology that seemed to really define the nation and the world. It changed how far we could live from work, it changed how far we could easily travel, and it helped change the U.S. from agriculture to manufacturing.
There are several potential technologies that could define this century. One is clearly robotics, with the birth of ever more intelligent machines that could alter forever how we fight wars, how we clean and care for our homes and businesses, and what jobs people actually do.
Another contender is personal electronics, which really has the potential to evolve from tools we have to learn to use to true digital assistants that become a virtual part of us, expanding our capabilities far beyond what they are now. We may see products that start out being wearable and potentially become ever more tightly embedded, so at the end of the century, the line between person and technology may be nearly indistinguishable.
This century could also see a return to a past, if we can get a handle on our waste and design cities that are less dependent on remote resources and are more self- sustaining. Any one — or all — of these could define this century, and the products to create this future are becoming ever closer to reality.
VW/Audi/Stanford University and the Robotic Car
It is somewhat ironic that the robot that could truly help define this century is connected to what likely defined the last one, the automobile. Stanford University in California and VW/Audi have built and demonstrated a prototype car that can drive itself. We saw this initial capability at the DARPA challenge where a vehicle with similar technology navigated without a driver over a desert course successfully.
The goal this team has set is not just the development of a car that can successfully drive but one that can successfully race. The race they are targeting is Pikes Peak. This video showcases what they accomplished last year and where they are going: toward building a car that can safely drive you to your destination regardless of whether your hands are on the controls or even whether you are awake. This could potentially eliminate user error accidents. Plus, tied into a traffic system, it could dramatically reduce traffic and commute times, and help keep drunk drivers from driving. To say it will transform the driving experience would be an understatement — this is science fiction made real.
The Super Watch
HP is developing a super watch for the U.S. Government. With a 4-5-inch transflective screen that can be viewed outdoors, this watch in its initial form should be able to monitor troop movements, keep track of friends and foes, overlay satellite images and maps, monitor and report health information, and potentially aggregate sensors to see around corners, in buildings, and through fog or smoke. For a soldier, it could literally be a life saver — but think about what you could use it for.
This would put more power than exists currently on an iPad on your wrist, and give you ways to communicate that would be invisible to people not wearing the device: from sound using bone conducting technology to sensors that monitor your personal health information and either remind you to take your meds or report that you haven't or may be in some kind of personal distress.
Built-in tracking technology could help you keep track of loved ones and warn you away from areas that have unacceptable risks associated with them — from bad parts of town to locations where accidents or violence have recently occurred. As a potential precursor to technology embedded within your body, this device could do almost everything the iPad does — but, because you wear it, it would more often be with you.
The City of the Future
The amazing Chandrakant Patel, HP Fellow, also showcased how HP is expanding research that was originally designed to drive self-sustaining data centers to the idea of self-sustaining cities. I've been fascinated by the concept of an Arcology, which is a self-sustaining city, for some time. Evidently, back in the Middle Ages, we used to build cities this way, because the resources needed to be protected behind walls. However, as we began to spread out, we stopped this — and now the vast majority of cities are extremely dependent on remote resources that we are constantly seeing disrupted by natural and manmade disasters.
HP was helping to define ways to reverse this trend and build Arcology cities that were self-contained, had a carbon footprint that might be able to reach zero, and wouldn't be anywhere near as vulnerable as the cities of today. People would be safer, jobs more assured, and the environment better protected.
Wrapping Up: Pulling It All Together
Imagine this future: We're intimately connected though the communications and entertainment technology we wear on our bodies; our drivers, servants and even coworkers are often robots that protect us from danger; our cities are designed to keep us safe from physical, biological and psychological harm. This has the potential to be the utopia that many imagined early in the last century at the New York World's Fair. If you want to predict the future, build it. HP, Volkswagen and Stanford may be building the future that will define this century. I can't wait.
Product of the Week: Cisco's Flip SlideHD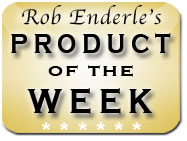 A handful of companies really get what has made Apple a success in hardware design. Keeping the devices relatively simple and easy to use is only truly matched by two other companies: Sonos in music and Flip in cameras. No camera has gone further down this ease of use path than Flip, and Cisco liked the result so much it bought the company.
The Flip SlideHD builds on the Flip HD by adding a flip-up widescreen capability, so that users can share what they have taken easily with others. At under US$280, it is expensive for its class, but I expect we will see additional features in future versions that will help justify this price. Right now, it's a bit too expensive for what it does.
Still, this camera tightly targets Soccer Moms and people who just want to have things that are simple to use. Since we have to wait a while for robotic assistants who can take these pictures for us — and keeping it simple is the winning strategy of the last decade — the Flip SlideHD is my product of the week.
---
Rob Enderle
is a TechNewsWorld columnist and the principal analyst for the
Enderle Group
, a consultancy that focuses on personal technology products and trends.