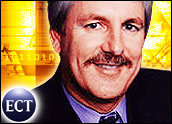 Computex in Taiwan is the showcase for technology coming out of, and into, this country. Much like Comdex, it, and CeBIT in Europe, are the shows that have defined high technology throughout the world. The vendor battles here are no less dramatic than the vendor battles were at Comdex, and, strangely enough, they are often between and among the same vendors.
Linux vs. Microsoft, ATI vs. nVidia, and Intel vs. AMD vs. VIA are the talk of the floor here, and since I'm speaking at the show this year on multi-core processing, mobile and high-definition computing, I thought we take a look at how these battles are shaping up.
Linux vs. Microsoft
This is more of a client show than a server show and there isn't much services content. In most cases these are hardware device and parts vendors marketing their wares, and Linux is not particularly popular with them right now.
As a group these vendors typically don't like to share much, seeing their IP as a competitive advantage. While they do pinch pennies, they don't share particularly well. Software piracy remains a huge problem as well and, as a result, year over year, the interest in Linux appears to be on the decline.
In many cases, at least on the system level, Linux was used as a way to get around Microsoft's requirement that every PC go out with an operating system. However, as expected, most of these machines ended up running pirated Windows and, recently, a free version of DOS took the place of Linux as the preferred holding OS for what is still likely to be a pirated Windows solution.
Making Linux less attractive are increasing driver problems and unwillingness by the manufacturers, and increasingly, the Linux community as well, to address these issues. In most cases it isn't that there's a bad driver, it is that there is no driver, and no one seems to want to write one for the new hardware hitting the market.
As a result, Linux is fast becoming the high-priced solution on desktop computers and embedded peripherals, which has to make Microsoft incredibly happy. Of course this happiness is clearly tempered by the fact that most of what moves in this region is pirated.
ATI vs. nVidia
This battle has really been heating up of late. Nearly a year ago nVidia released their SLI architecture, which allowed power users (read gamers) to link two of nVidia's high- performance cards together to ether upgrade the older card or to gain a significant boost in overall performance with a current card. ATI, at the time, indicated they were going to come up with their own solution and it would not require the proprietary link between cards that nVidia had.
At the show ATI launched Crossfire, the company's answer to SLI, and their two cards link together via an external digital monitor cable to provide similar benefits to the nVidia solution. Both of these solutions require special motherboards and both seem to require chipsets from their parents to make them work properly.
This means that a user, choosing one or the other, is locked in to that vendor and effectively becomes an nVidia or ATI exclusive graphics customer (with regard to the related system) for the life of that PC. I'm not convinced that either of these solutions makes a great deal of sense long-term, outside of folks like me who run four monitors. I would typically recommend a solution that doesn't lock you in to any one manufacturer.
This may, however, be a general response to Intel which increasingly is bundling processors, chipsets, and graphics cards together and effectively locking out other vendors and forcing broad consolidation between them.
Intel vs. AMD vs. VIA
Speaking of Intel, the processor space is getting particularly nasty. At the show, both AMD and VIA launched new parts targeted at Intel's dominant market share. Intel, for about the last five years or so has clearly been underperforming, allowing competitors like AMD to gain solid footholds in the consumer and SMB markets. (Enterprise remains tied at the hip to Intel for the most part).
Still Intel's Centrino bundle has allowed the company to continue to dominate the mobile space and move the competitive dynamic closer to a system-level competition. Intel is expected to bring out a desktop counterpart to Centrino in a few short months in an effort to create the same kind of competitive advantage there.
AMD's response was to move the technology bar and announce their dual-core Athlon 64 X2 part. They had already released their dual-core professional part weeks earlier and Intel isn't expected to have one of these until late next year. Intel has also released a dual-core-like offering for the consumer desktop but it appears to significantly underperform AMD's offering, causing many of us to question whether it is a true dual- core offering.
This effectively allows AMD to point out they were first with NX support (the critical hardware component that makes Windows XP2 vastly more secure than earlier versions of Windows XP), first to do a general purpose 64-bit processor, and now first with a broad, high-performance, dual-core processor. All of these result in more secure platforms at a time when security is one of the most important considerations for buyers.
Cool Notebooks
AMD also showcased what were arguably the coolest looking notebooks at the show. The new Acer Ferrari has a 15.4-inch panoramic screen and an automotive class graphite finish with Ferrari Red accents on a black base. The product is incredibly attractive and has a very high drool factor.
The other notebook is the more practical HP Livestrongnotebook with a 14-inch wide screen which outperforms its Intel counterpart and generates revenue for cancer research from every sale. It has yellow accents on black and is signed by cyclist Lance Armstrong with a targeted price of under US$1,300.
VIA set the market on its ear by announcing its new C7 mobile part. Coming in at a lower price and with a better thermal envelope (basically it runs cooler and uses less power) than Intel's own Pentium M (the core of their Centrino bundle), VIA also has the ability to bundle a near- complete solution.
Heat is the big killer of laptops early on and this part could find itself being included in a broader array of devices given its price and performance (many have felt that the Intel Pentium M would be better for products like Media Center computers, desktop and server blades, and certain appliances but it generally remains too expensive for this use).
Currently the part is too new to have any production laptops on the market. We'll report on those once they arrive.
Transmeta Surprise
During the show, Transmeta licensed (read "sold") some of their older technology to a large Chinese company that appears to be positioning to enter the processor market at the very low end. If successful, this should provide some additional downward price pressure (i.e., notebooks will become even less expensive than they are today).
However, getting into this market is prohibitively expensive, meaning it is likely that the Chinese Government — which is rumored to be funding the purchase — will have a long and very expensive road ahead if they plan to make use of this part. Still, with Lenovo partially funded by that same source, there is every possibility that a future processor based on Transmeta technology will find its way into Lenovo's lines.
Other Big Announcements
Speaking of Lenovo, the company launched its first Tablet computer last week. Their X41 Tablet is stunning, and given the market's fondness for giving awards to the ThinkPad X series, I have little doubt this one will get its share. In addition, Gateway launched a new 14-inch wide notebook called the M250 with an entry price of under US$900, showcasing what will undoubtedly be an attractive price, and class, of product for the back-to-school season. I'm actually carrying one of their 15.4-inch wide M460 laptops on this trip. So far it has been doing yeoman's duties and I've generally been very pleased with its performance.
One interesting observation is that there are a lot of companies showcasing hardware for the digital home but no one is showcasing the required user experience that Apple has demonstrated is critical for this segment. Apple and Sonos have demonstrated that the path to success here has more to do with the overall user experience than just the hardware, and it amazes me how few people seem to understand this.
---
Rob Enderle
, a TechNewsWorld columnist, is the Principal Analyst for the
Enderle Group
, a consultancy that focuses on personal technology products and trends.
---