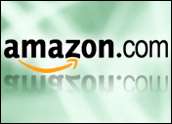 The HP TouchPad's demise and semi-resurrection seems to have lent new strength to rumors that Amazon is working on its own tablet.
Some rumors hold that Amazon will offer one tablet; others contend it will offer two. The speculation is that Amazon will sell the hardware at a loss and make up for that through selling content, which it has in abundance.
Bearing in mind the long list of wannabe competitors who've stumbled while trying to knock the iPad off the tablet throne, what will Amazon have to do to succeed in the cut-throat tablet market?
Amazon did not respond to requests for comment by press time.
Where There's Smoke …
It's looking extremely likely indeed that Amazon's got at least one tablet waiting in the wings.
IHS iSuppli's sources in Asia and North America "all indicate an Amazon tablet is in the works with expectations it will launch in late summer or fall of 2011," Rhoda Alexander, director of monitor research at IHS iSuppli, told TechNewsWorld.
Amazon "have hired folks from Microsoft whose hire wouldn't make sense if they weren't [working on a tablet], and I know some of the suppliers who bid on the device," Rob Enderle, principal analyst at the Enderle Group said.
It's possible that Amazon will come out with two tablets rather than one, suggested Tom Mainelli, a research manager at IDC.
"We expect one to be an iPad-sized product and the other to be smaller," Mainelli told TechNewsWorld.
All of them expect the Amazon tablet or tablets to run Android, and none know for sure when Amazon's going to unleash these devices on the market.
What the Amazon Tablet(s) Would Need
The hardware a tablet needs to be generally considered a contender is pretty well-established by now: Two cameras, front and rear; HD video capability; 16, 32 or 64 GB of memory; WiFi and possibly 3G or 4G connectivity; and so on.
Tablet sizes vary, although the iPad's dimensions — approximately 9.5 by 7.5 by 0.5 inches — are pretty much at the upper end, so that gives Amazon a bit of leeway.
As for the operating system, Amazon could either use a full version of Android Honeycomb or a slimmed-down version, as Barnes & Noble does in its Nook e-reader, IDC's Mainelli said.
However, Amazon's likely to use the full-fledged version of Android, Mainelli speculated.
Using Android may, however, expose Amazon to the maelstrom of patent litigation swirling around that operating system, Enderle warned.
A Tablet Is Just Another Tool
Tablets have created new use cases, and their success, like that of other tech products, depends on how well they address these use cases, Paul McWilliams, editor of Next Inning Technology, told TechNewsWorld.
In Phase One, tablets were geared toward media consumption, McWilliams said. Phase Two is the interactive phase. For example, a tablet could have a secondary use as a universal home remote control, as a new tablet from Vizio does, McWilliams said.
The use case "is what Steve Jobs gets and it is why he has been so successful," McWilliams remarked. A tablet's real value is "not so much replacing use cases that are clumsy for your notebook, but to support new ones you've not previously considered."
That use case approach could give Amazon other options than positioning its mobile device as a tablet.
"We shouldn't think of this as a full-blown tablet, but more like a color Kindle" primarily created to consume Amazon digital media, Carl Howe, a research director at the Yankee Group, told TechNewsWorld. This would let it reach consumers who would not otherwise buy an Android tablet.
Content for the Consumer
Content, which can make or break a tablet, may not be a problem for Amazon.
Its digital download library includes TV shows, movies, music, books and its own little Android app store with a few hundred apps.
"The strength that Amazon really brings to the market is a well-established store model for the delivery of music, movies, TV shows and e-books across a wide variety of electronic platforms," IHS"s Alexander pointed out.
"Their app presence is currently the weakest part of that content mode but is clearly a focus of ongoing development," Alexander added.
Further, Amazon has a well-established shopping front end that makes it easy for consumers to make purchases.
"Fundamentally, Amazon understands that the best retail experiences have to be built with the strengths and limitations of the client device in mind," Dan Cryan, head of broadband at IHS Screen Digest, told TechNewsWorld.
It has a well-established billing engine that works well, and its accounts are widely used, so its online storefront "won't need a lot of work," Cryan said.
Numbers Aren't Everything
Granted, Amazon.com has far fewer apps than the Android Market or the Apple App Store. However, that shouldn't be much of an obstacle to consumer acceptance.
"There are so many apps out there that you can't keep track of them; what you need is a good number of developers creating the must-have apps," IDC's Mainelli said.
Amazon "doesn't need more apps; it needs to target the Amazon customer like a laser, and if the tablet is that perfect tool for the online Amazon buyer who likes to shop a lot, Amazon could likely be profitable with it if they gave it away for free," Enderle suggested.
"To be successful, the tablet has to be the ultimate storefront/showcase for Amazon and its products, much like the Kindle is the ultimate consumption device for the e-books Amazon sells," Enderle added.
As for pricing, given how Amazon has consistently cut the Kindle's prices over time, it's likely that it can offer its tablet at a reasonable price and seek to make money off selling the content, Enderle said.