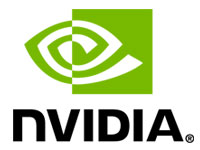 If you watched the keynote at last week's Google I/O, Nvidia clearly was the big winner. It was showcased in TVs, mobile devices and automotive as the supplier of a key technology. Other brands were mentioned, but it was Nvidia that was mentioned most consistently — and it was its technology apparently running or connected to most of the demos.
Lenovo, on the other hand, was only mentioned in passing — yet I think it actually was the other big winner. I'll explain, and then close with my product of the week: the BackBeat Fit, an amazing wireless headset from Plantronics for those of us trying to keep in shape.
There Are Partners and Then There Are Partners
Years ago, I was on a team that counseled vendors on how to make presentations to analysts and media, and one of the things we focused on was the fact that most vendors didn't understand partners. You see, anybody can put up a bunch of logos or get onto a list of a bunch of logos, but that isn't the important part.
The important part is where you rank in that group. Does the logo mean that some executive showed up at a meeting or simply called in a favor? Or does it mean that the relationship is strategic and truly beneficial?
Google put up a lot of names during its keynote — car companies, technology companies, and other "partners" — but Google is pretty much famous for blowing off other firms, so the fact that a brand is on the chart doesn't really mean that much. What matters is whether Google treats it as special or not, and that you don't get from a chart. You get that from behavior.
Nvidia Was Loved
In the Google I/O keynote and the events that followed, Nvidia came up again and again. In the gaming segment, it even figured in the talk preamble, which spoke to how mobile technology was starting to rival PC platforms.
It was almost word for word from Nvidia's pitch for K1, which is its mobile part designed with desktop graphics technology, and then Google actually referenced that part in the demonstration. What came out later was that the TV it was using for the demonstration also was using that part, and it would be a core component of the Google TV offerings coming to market.
When Google drifted to automotive with Android Auto, and it referenced Nvidia K1 again, likely because Nvidia has the strongest automotive effort in its segment, with design wins that cover most of Europe and are showcased in Teslas.
The only place this affinity broke down was in the aftermarket, where Nvidia isn't yet focused, but where Google clearly was moving, regardless. It embraced vendors like Clarion, Pioneer and Alpine. Google clearly understands that given the three-to-five year development cycle and the current three-to-10 year release cycle, car companies just don't cycle technology fast enough to drive a wave like this. However, the aftermarket updates at least annually and sometimes more quickly.
Perhaps the most interesting initiative tightly connected to Nvidia is Google's Project Tango — strangely, not mentioned during the keynote. Project Tango is a tablet-sized 3D scanner that can be used to capture virtual images of rooms and objects. It can be used to virtually navigate a room later or as the front end for a 3D scanner. The development kit is Nvidia K1-based.
So, while other firms clearly were mentioned, Nvidia was loved, which suggests its relationship with Google is far more intimate. In partnerships, intimacy is important if the relationship is to be meaningful and lucrative.
Lenovo Got a Beachhead
One of the best received parts of the keynote came when Google promised to give attendees Samsung, LG or Motorola smartwatches. The best of the set, both from my view and the audience's — based on the applause — was the Moto 360 watch from Motorola. It actually looks and behaves like a watch and then magically transforms into a smartwatch when needed.
Lenovo is a huge power in China and a growing power in emerging markets with smartphones, but it barely has a presence in this segment in much of Europe and the U.S. It has been looking to establish a beachhead in the U.S. and European markets and recently bought Motorola from Google in order to get that beachhead.
Given that the audience for a developer conference typically is made up of technology geeks and influencers, the fact that they seemed to lust for the Moto 360 the most suggests that Lenovo got a huge win (assuming the acquisition goes through). It actually could use the success of the Moto 360 to become a player in the Google space but likely should consider Nvidia to get there.
Wrapping Up: It's Going to Be a Huge 4th Quarter
Based on what we saw at Google I/O, the next couple of years are going to be pretty amazing. In the fourth quarter, we should be up to our armpits in new phones and tablets that showcase what Google talked about on stage, and next year we'll have aftermarket radios that will connect far more intimately with our cars.
If Nvidia is successful with its modular initiative for in-car entertainment, then we should even have new cars that are far easier to upgrade. That suggests that if you want to buy a new phone, tablet or even car, it might be wise to wait a bit.
Google demonstrated the kind of cross-company integration that Microsoft's new CEO also is promising, and Google's success last week does suggest Microsoft is finally on the right path as well. In the end, Google did an impressive job at Google I/O, and both Nvidia and Lenovo benefited from it in particular.
Whoever prepped the folks who did the keynote at Google I/O did a particularly good job. It moved sharply, got lots of applause and was very entertaining.
Product of the week: Plantronics BackBeat Fit Wireless Headset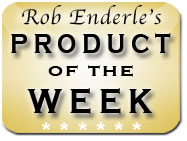 For those of us trying — and often failing — to stay in shape, getting our tunes into our head can be a painful process. Increasingly, we are leaving the iPods behind and using our phones, because it is a pain to carry more than one device and we do need to stay connected.
It's also important to make sure sound can get in around a headset; otherwise, we are likely to get far too up close and personal with a car.
Finally, we want something that is easy to use and attractive. Much of the point of exercising is to look attractive, and products that make you look dorky are kind of counterproductive.
The Plantronics BackBeat Fit headset seems to hit the ground running, as it is attractive (it comes in different colors), easy to use (intuitive on device controls for music and phone), and sounds amazing.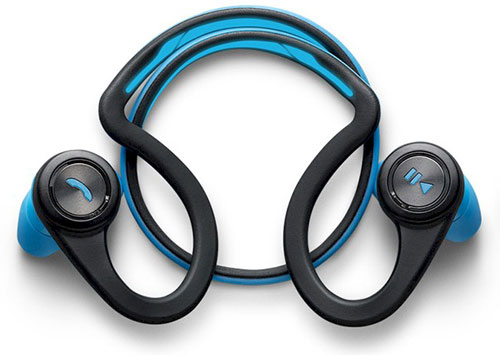 Plantronics BackBeat Fit Wireless StereoHeadphones
It even has an eight-device memory, so you can connect it with more things — or more likely loan it out to your significant other). It ships with a water-resistant armband case for your phone, though it clearly didn't like my six-inch phablet and appears designed for five-inch and smaller phones.
It took me maybe 30 seconds to go through the instructions and then I was up and running, and with six hours of talk time, I likely could chat all week during one hour workouts without recharging — taking a day off to recover from the pain and whimper, of course. In the end, the Plantronics BackBeat Fit is a very nice offering and my product of the week. It just needs a bigger case, because in phones size does matter.