Of all the corporate leaders who have made a mark, who is most deserving of the title "CEO of the Decade"?
Past choices include Jack Welch, who successfully turned around GE. However, he also created the practice of forced ranking, which nearly destroyed the technology industry. Another was Steve Jobs, who successfully turned around Apple but had a reputation for being cruel and vindictive.
Historically the focus in choosing CEO of the decade has been on their financial accomplishments, but that approach has left us in a world lacking diversity and empathy in positions of power — particularly noticeable in the tech industry — and one where global climate change may end the human race.
I think the criteria for CEO of the decade should change. The focus should be on diversity and inclusion, empathy, security and environmental protection. With that in mind, I selected a field of candidates and named my pick for CEO of the decade.
I'll close with my product of the week: a robotic bartender that I now view as one of the best gifts I ever got, because it looks better the more I use it.
Following are my CEO of the Decade candidates, listed in no particular order.
Lisa Su, AMD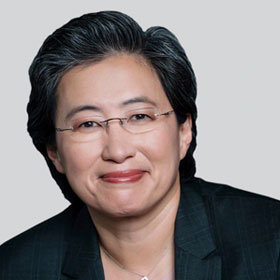 Lisa Su, CEO of AMD
A female CEO in a male-driven market, Lisa Su turned a struggling company into an industry powerhouse. She strategically moved on opportunities ignored by AMD's major competitor, Intel, and through sheer grit and focus was able to advance more successfully than her male predecessors did, and she did it sustainably.
Proving that a woman not only could perform well as an engineer but also could lead an engineering company successfully, Su is a poster child for the idea that women can compete head-to-head with men, a concept that largely defined the last decade.
Ginni Rometty, IBM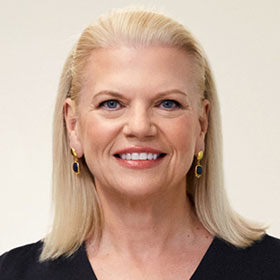 Ginni Rometty, CEO of IBM
If there is a company that defined male dominance over the decades, it is IBM. Rising to the top of that company as a woman should have been nearly impossible, but Ginni Rometty did that.
Her efforts have focused on making IBM greener in its execution, more diverse in its hiring and promotions, and more focused on making the world a better place.
IBM's efforts to train ex-veterans, to bring women who had to leave the workforce back into it, and to address the education shortfall in STEM for both men and women have been inspirational.
While IBM's performance could be stronger, the company has become a shining light for its efforts on diversity and on addressing the critical problems facing the nation and the world under Rometty's leadership.
Michael Dell, Dell Technologies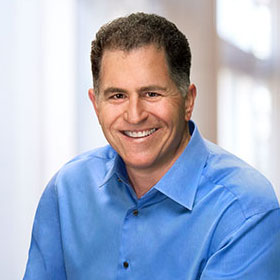 Michael Dell, CEO of Dell Technologies
On the financial performance vector, it would be hard not to select Michael Dell. During the past decade, he turned Dell from a PC company into what arguably is the most powerful full-service technology company in the segment, by successfully executing the merger with EMC, effectively saving and strengthening that company.
Some of the credit also flows to Jeff Clark, his No. 2. Credit also goes to Karen Quintos, Dell's chief customer officer, who has been driving the company's diversity efforts.
What stands out most with Michael is his personal promise to ensure that any woman who is mistreated at Dell will receive his protection, and that the abuser will receive the highest penalties Dell can impose. In a #MeToo World, he is one of the folks fighting the good fight and standing up to be counted.
Pat Gelsinger, VMware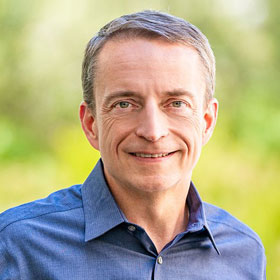 Pat Gelsinger, CEO of VMware
When it comes to empathy, Pat Gelsinger always has topped my list of executives who care about their people and customers. Had Intel chosen him as CEO rather than forcing him out, the firm would be far stronger today and far more aligned with its customers.
We need far fewer psychopathic quarterly return-focused CEOs and far more CEOs like Pat, who care about their folks. Pat's success with VMware showcases that you don't have to do one or the other — you can do both.
The result is not only a more successful company, but also one that is far more supportive of the real people who depend on it for their salaries and solutions.
John S. Chen, BlackBerry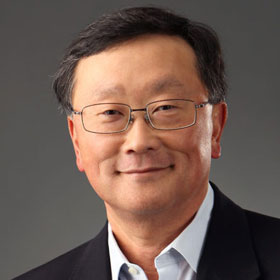 John Chen, CEO of BlackBerry
One of the biggest exposures to the world that emerged this last decade had to do with the lack of a security focus on our increasingly artificial intelligence-driven planet. Particularly as you look at things like autonomous cars, connected cities and smart houses, the risks of being compromised have reached a deadly potential at a nation-state level.
John Chen pivoted BlackBerry from a phone company to a security company capable of addressing this global threat. The move from smartphones to security was a difficult pivot, but it was necessary for the safety, security and survival of the human race in the coming years.
As the only company offering applied solutions to things like mass shootings at scale, BlackBerry remains focused on guarding against a dystopian future.
Elon Musk, Tesla and SpaceX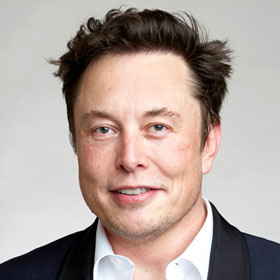 Elon Musk, CEO of SpaceX and Tesla
If we define the last decade as one of pushing to insane levels and multitasking at an unbelievable scale, then Elon Musk comes to mind as the ideal candidate. He has almost single-handedly driven the automotive market to become greener and more focused on pure electric cars.
He is driving the effort to take us to space if we can't fix global warming. If I had to name one guy who is working at an incredible level to change the world, it would be Musk.
However, he also has a reputation for being abusive, and that is why he is not a shoo-in as my pick for CEO of the decade. Musk has more impact than any other CEO, but I find his over-the-top vindictive behavior unacceptable in a leader for this century.
CEO of the Decade: Chuck Robbins, Cisco
Cisco is a company that came up through acquisitions, and acquisitions tend to be pretty harsh on the acquired company employees. This approach can lead to a certain lack of empathy for those employees over time.
Chuck Robbins is the exception to that rule, aggressively ensuring that employees have time to do what they care about — and often what they care about is making the world a better place.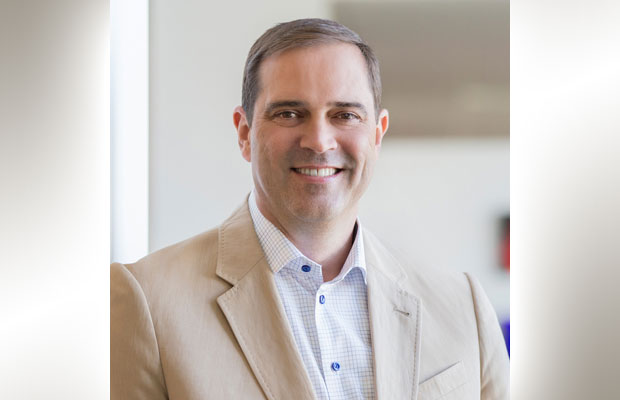 Chuck Robbins, CEO of Cisco
---
Cisco's corporate responsibility effort, led by Tae Yoo, has been inspired. Its employee efforts under Francine Katsoudas are unmatched in terms of making the world — and Cisco — a better place.
Unlike most companies, Cisco started its diversity effort at the top, not the bottom, ensuring its success. Doing it the other way reinforces the glass ceiling, making it even harder for women to advance to executive levels.
Cisco has more of the elements I was looking for than any other vendor. At its customer events, it weaves in efforts to drive good behavior with its audience, from using reusable water containers to preparing packages for homeless people. Its networking academies are bringing more people into the workforce to fill the U.S.' massive labor shortage.
Its disaster response teams move to all parts of the world to ensure that first responders can communicate and get to the people who need them in a timely and safe manner.
Cisco's efforts to spread its good corporate behavior to every employee exceed those of any other company I cover. It is the comprehensive effort at Cisco that led me to rank its CEO at the top.
Although he doesn't represent gender or ethnic diversity, Chuck Robbins is nonetheless the top CEO of a decade that was defined by efforts from states and companies to make the world a better, safer, and more diverse place.
In a decade often more defined by bad behavior by those in power than good behavior, Chuck's leadership of Cisco stands out, demonstrating that a company can do well while doing good.

One gift I received this Christmas, thanks to my wife, stands above all others: the Bartesian robotic bartender. It works like a Nespresso or Keurig, but for cocktails — and the drinks are outstanding.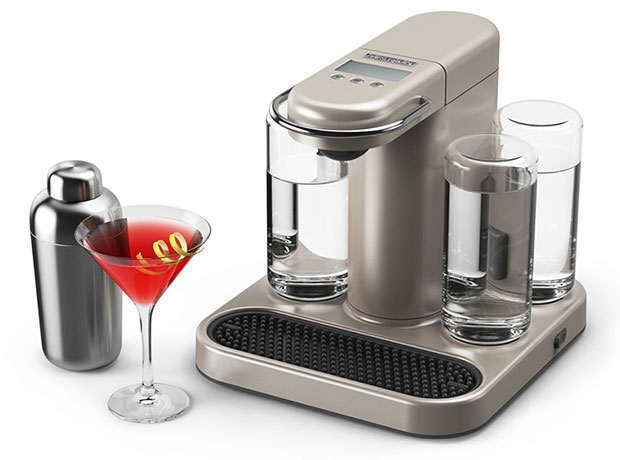 The Bartesian Robotic Bartender
---
As with the coffee makers, you buy a case of pods that contain concentrated non-alcoholic ingredients and then you fill bottles on the machine with rum, gin, vodka, whiskey and tequila. There are only four docks for the alcohol so you have to swap out the rum and gin as needed.
You pick the drink you want — choices include gin martini (shaken not stirred), margarita, Long Island iced tea, old fashioned, cosmopolitan, rum breeze (my current favorite), sex on the beach, uptown rocks, whiskey sour, gimlet, negroni, sazerac, mint julep, paper plane, and spiced coffee — and place it into the machine.
This US$349 machine has a digital flat panel display, which then prompts you to use a shaker or glass for the drink — don't mix them up or you won't get a good pour. In about 15-20 seconds, you have one of the best drinks you've likely ever had.
Cartridges cost around $15 for six or around $80 for 36 ($10 savings) or about $2.50 a drink, plus alcohol. Each bottle in the machine holds around a quart of your favorite spirit, and you can choose if you want the drink with or without alcohol and whether you want a lot or a little of it.
A double still tastes good, but man will it ever sneak up on you, so I'd recommend just going with the middle choice to start.
Sometimes after dealing with an increasingly insane world that drink makes the evening go better, and it certainly can take your mind off the insanity. As a result, the Bartesian robotic bartender is my product of the week. And, you know, it is after five someplace and I do need a drink