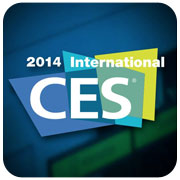 The Internet of Things, wearables, mobile devices and the next generation of automobiles were the standouts at CES 2014.
"The Internet of Things will probably have the broadest impact, since it includes quickly evolving, increasingly intelligent and highly mobile technologies of every kind," Charles King, principal analyst at Pund-IT, told TechNewsWorld. "That means we'll see sensors providing interfaces and collecting information in a broad range of home and office products."
A multitude of wearable technologies demoed privately to analysts will hit the market around 2015 because the vendor ecosystem and technology suppliers are still gearing up to make them, ABI Research senior practice director Jeff Orr said.
Mobile devices continued to attract interest.
Then there were the automobiles. Toyota demoed a vehicle powered by a hydrogen fuel cell and numerous manufacturers showed off connected cars that will hook up to the IoT.
Some IoT Products
Intel made the biggest single splash in the IoT field, announcing a slew of wearable products.
These include smart earbuds that monitor a user's running pace, distance run and heart rate and display the data on a smartphone app; a smartwatch that does not need tethering to a smartphone, unlike most such devices that are now available; and Edison, a system on a chip that comes in an SD card form factor and has an app store.
Health and fitness wearables constituted a large part of the IoT devices at the show. They included smart T-shirts, sport bras and socks from Heapsylon that monitor the wearer's heart rate and other information and display it on a monitor from Polar or Garmin, or on a smartphone.
Manufacturers are emphasizing health and fitness wearables because "the one area where there's been some headway in organizing the tremendous amounts of information from all the sensors in the wearables is fitness and tracking," ABI's Orr told TechNewsWorld. "It's a good foundation for things to come."
Energy-harvesting solutions from companies like Freescale are an ancillary technology that "will enable IoT solutions without batteries, or with batteries that last for years," Jim McGregor, principal analyst at Tirias Research, told TechNewsWorld.
The frenzy is being fueled by the market opportunity — Cisco CEO John Chambers estimates IoT will be worth US$19 trillion in the next few years.
Advances in Mobile Devices
Chinese mobile device manufacturers "are becoming really competitive, and it shows," McGregor remarked. With its Ascend Mate 2, Huawei "did a great job of making the thinnest solution that has the best battery life and some incredible features."
Samsung unveiled the Galaxy Tab Pro and Galaxy Note Pro 12.2-inch tablets as well as the Galaxy Tab Pro 10.1 and Tab Pro 8.4. All four run Android 4.4 KitKat natively.
"Last year was the year of the 7-inch tablet," ABI's Orr stated. "2014 will see the focus on a larger tablet."
Orr likes the 12.2-inch devices "because you can see four different applications at the same time and mix and match the windows." The Note Pro is "definitely a platform I would be willing to engage with Excel on that isn't a PC."
Where the Rubber Meets the Road
Automakers showed off sophisticated tech options such as audio/video, mapping and voice recognition at CES 2014 that "have been available in the past, typically as add-on devices, but they're becoming increasingly common integrated components," Pund-IT's King said.
Among other things, Audi showed off an Android-powered smart display and Mercedes-Benz unveiled a new system that would use the Pebble Watch to display information about its vehicle's workings; it also announced its Digital DriveStyle app, which will offer Google+ support.
My personal pick here is the all-electric Spark-Renault SRT_01E, the first all-electric racing vehicle. It was designed for the 2014-15 Formula E racing season.