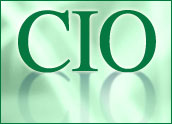 The top pressures and strategic actions identified by Aberdeen's study of Best-in-Class companies indicate that unified communications (UC) must support both internal and external business pressures. Although companies have traditionally used a bifurcated approach of external-facing contact center and internal-facing telecom deployment for employees or business-driven features versus user-driven features, this approach is increasingly irrelevant as similar communications approaches become relevant both for internal and external users.
In the September 2009 Aberdeen benchmark report, "Delivering Customer Service Via the Contact Center and the Web," the top pressure for improving customer service was identified as the customer demand for faster service issue resolution. To meet this demand, the top strategy implemented by leading achievers is to integrate service data into enterprise applications to increase organization-wide access to customer information. This need to integrate communications and real-time inputs with enterprise applications provides an external justification to improve communications.
However, this same strategy also provides employees with internal communications processes to aid product innovation, marketing, and supply-chain departments. As companies seek to improve ideation, create a targeted messaging focus, or optimize order-to-cash capabilities, this messaging integration allows companies to bring real-time input associated with revenue-producing customers to the rest of the organization.
Business Context for Unified Communications
The UC market has often confused increased functionality with business alignment and productivity. To avoid this confusion, Aberdeen analyzed 299 organizations and identified the top 20 percent of companies that had improved customer satisfaction and workforce efficiency metrics due to communications deployments as "Best-in-Class." These companies were used to benchmark UC implementations that improve productivity and customer satisfaction from those that simply represent technology bloat and employee confusion.
To better understand key strategic concerns, Aberdeen's UC community was asked for the key pressures that drove the need to improve communications.
Increase Responsiveness to Customer Needs
Contact center technologies gained ascendancy as a strategic and revenue-generating component of enterprise communications. As the enterprise saw value in the application integration, multi-channel communications, and enhanced visibility that led to improved customer service and sales, the business case was made to bring these technologies to all employees.
In today's enterprise, employees from many different departments are responsible for helping customers, and every employee represents the branding and strategic message of an organization. Twenty-eight percent of respondents identified customer service as a key task that they performed through unified communications, even though only 3 percent self-identified their business role as customer service. To make sure that every employee is able to deliver on those promises, they must have appropriate communicative and collaborative abilities, many of which have originated in the contact center.
To corroborate the top strategic pressure found in this unified communications research, the March 2010 benchmark report, "Providing a 360-Degree View of the Customer," studied companies with optimal customer service practices. It identified companies that were able to increase customer retention, reduce time to search for customer data, and increase net client value on a year-over-year basis. Companies succeeding in all of these tasks identified the need to create new means of communication with the customer as their top strategic action. Through customer preferences, these top customer service organizations were able to improve key performance metrics that affected top-line growth.
The Need to Manage Decentralized Workforces
The decentralization and extended nature of business has also pushed the need for improved and converged communications. Employees increasingly struggle to collaborate with remote colleagues tasked to support departmental needs or provide key project deliverables. Even if these workers have a phone number or email address, these communications technologies are not sufficient to provide a meeting environment that is comparable to face-to-face meetings.
To truly connect employees and improve workforce productivity, the following technologies were identified by the Best-in-Class as the most important to integrate into a communications environment to gain most value: unified voicemail and email inboxes, simultaneous mobile/desktop ring, a unified number for mobile phone and deskphone, presence, PC-based video conferencing, content sharing, shared content creation, and employee profiles with expertise descriptions.
Note the use of both mobility and integrated desktop technologies in providing additional communications value. Enterprise communications has progressed far beyond the deskphone or cellphone as a stand-alone technology.
As these technologies are delivered to the enterprise, they must be easy-to-use, available on-demand, and integrated with appropriate content management solutions and enterprise applications to provide benefits comparable to physical meetings.
Real-Time Decision Making as a Competitive Advantage
Although many companies focus on the cost of telecom and collaboration, the top companies that improve workforce collaboration and customer service understand that today's business environment never sleeps and always requires real-time analysis and response. Accordingly, these companies have aligned their communications deployments and strategies to accelerate time-to-information, time-to-decision, and time-to-action processes. Best-in-Class organizations design their communications deployments based on processes that affect revenue sources, public branding, and service delivery.
UC solutions are also about simplifying the ease-of-use for employees. By providing employees with the communications tools that they prefer both to get in touch with other people and to receive information, companies can improve internal collaboration, rather than simply installing and federating technologies as a proof of concept. Aberdeen's research found that 40 percent of all respondents indicated that the need for internal collaboration was a key strategy for unified communications.
However, the Best-in-Class respondents differentiated themselves through execution. By targeting appropriate contacts to reduce human latency, better aligning communications channels to the needs of employees, and integrating unified communications with other applications, Best-in-Class companies were able improve customer service by 53 percent, increase workforce productivity by 49 percent, and access desired resources in less than one-sixth the time that Laggards could find expert resources.
As the world shrinks and companies expand their geographical footprint, employees must be empowered to act from any corporate location or any place where business is needed. Integrating enterprise applications into a unified communications deployment may be seen as a tactical behavior, but the ramifications of integrated and unified communications can provide organizations with the tools to help customers, manage the extended enterprise, and make real-time decisions.
---
Gaurav Patil
is a research associate in communications at Aberdeen Group.
Hyoun Park
is a research analyst in communications at Aberdeen.